Doctor's Hygiene Products
НОВОТО НОРМАЛНО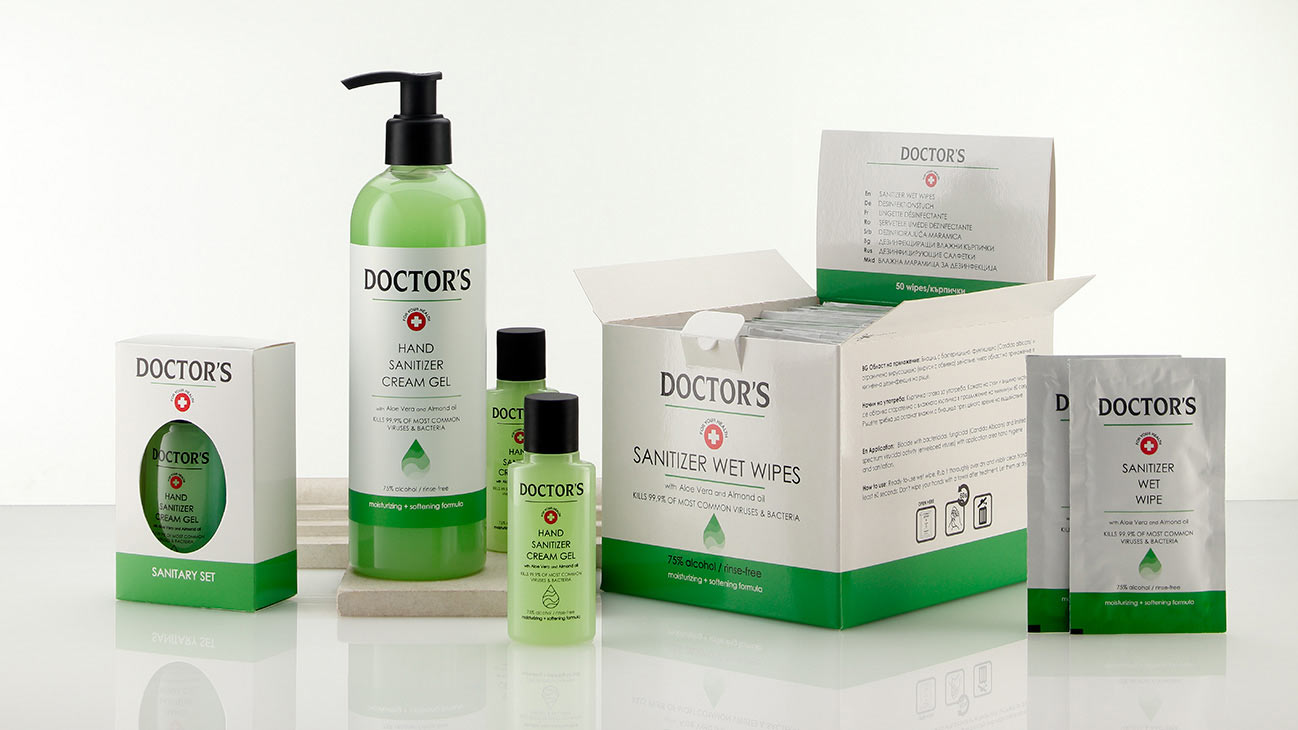 HYGIENE PRODUCTS DOCTOR'S – THE NEW NORMAL
DOCTOR'S hygiene range will help you provide safety and security to your staff and guests. Put them in a prominent place in common areas, rooms and reception desk. Show you guests that their health and well-being is your top priority.
DOCTOR'S DISINFECTION HAND CREAM-GEL
Kills 99.9% of known viruses and bacteria
75% alcohol content as recommended by the WHO (World Health Organisation)
With hydrating skin care complex containing Aloe Vera and almond oil
Fresh scent of Exotic Verbena (Litsea cubeba)
Bulgarian Ministry of Health license No 2823-1/19.06.2020 for market placement of biocidal family
Packaging: 350ml pump dispencer (15 pcs/carton), 30ml bottle (165 pcs/carton), 5-liter can.
DOCTOR'S DISINFECTANT WIPES
Kills 99.9% of known viruses and bacteria
75% alcohol content as recommended by the WHO (World Health Organisation)
With hydrating skin care complex containing Aloe Vera and almond oil
Fresh scent of Exotic Verbena (Litsea cubeba)
Bulgarian Ministry of Health license No 2823-1/19.06.2020 for market placement of biocidal family
DOCTOR'S SANITARY SET, outfitted with products from the list below, according to customer's choice:
DOCTOR'S disinfection hand cream-gel 30ml
DOCTOR'S disinfectant wet wipe
HDPE gloves 8 µ
Vinyl gloves L size
Face mask 3-ply non-woven, elasticated straps, in cellophane bag
DOCTOR'S ULTRA MAX ACIDIC CLEANING AGENT (UNDILUTED)
Kills 99.9% of known viruses and bacteria
Triple action – degreasing, cleaning, disinfecting
Removes limescales
Bulgarian Ministry of Health license pending
Packaging: 5-liter can (undiluted) and 750ml mist spray (10% solution)
CONTACTLESS HAND DISINFECTANT DISPENCER
Precision sensor for safe contactless use
Additional UV disinfection
1200ml container
Locking mechanism
Transparent sight hole for monitoring the level
Long-lasting battery – 4 pieces C R14 1,5 V (up to 30 000 spray cycles)
Light indicator for battery charge
DISPENCER STATION
Height – 1500mm, base – 250 х 330 mm
А4 snap frame
Suitable for mounting contactless dispencer or 350ml pump dispencer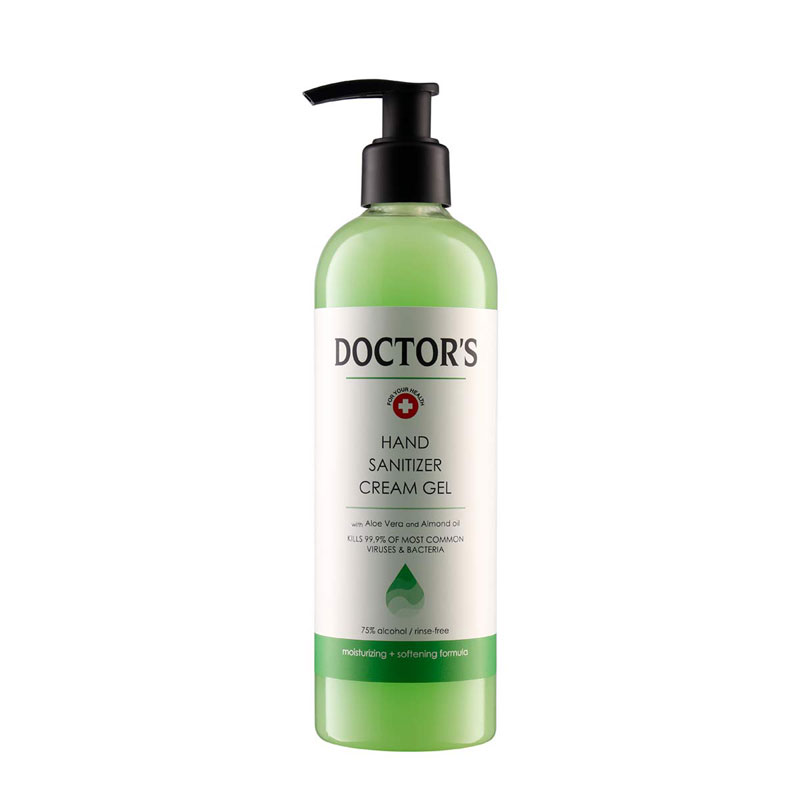 Doctor's – Hand Sanitizer Cream Gel 350 ml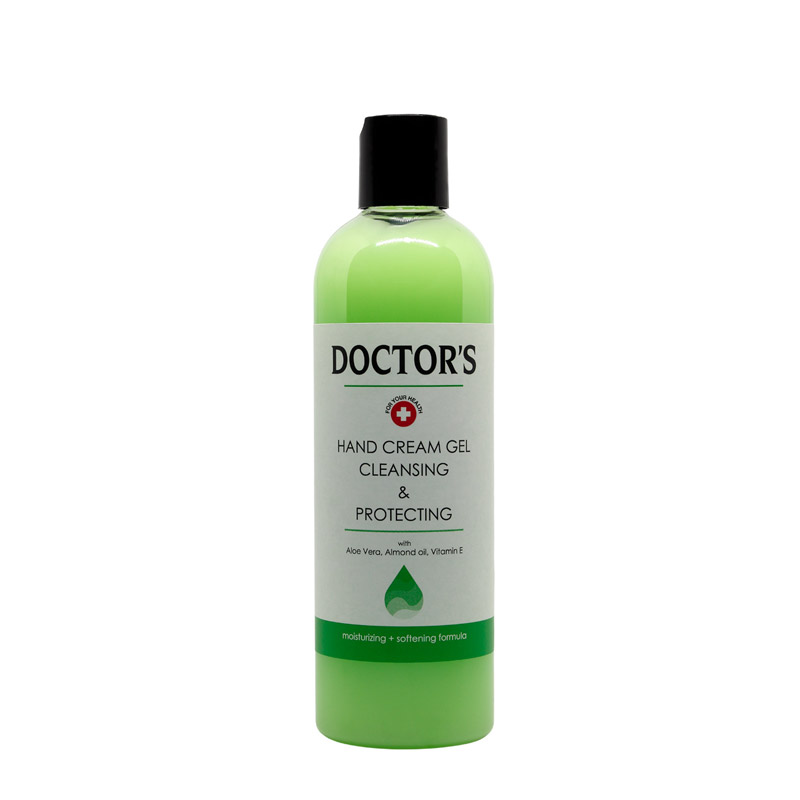 DOCTOR'S – cleansing and protecting hand cream gel 350ml with flip-flop cap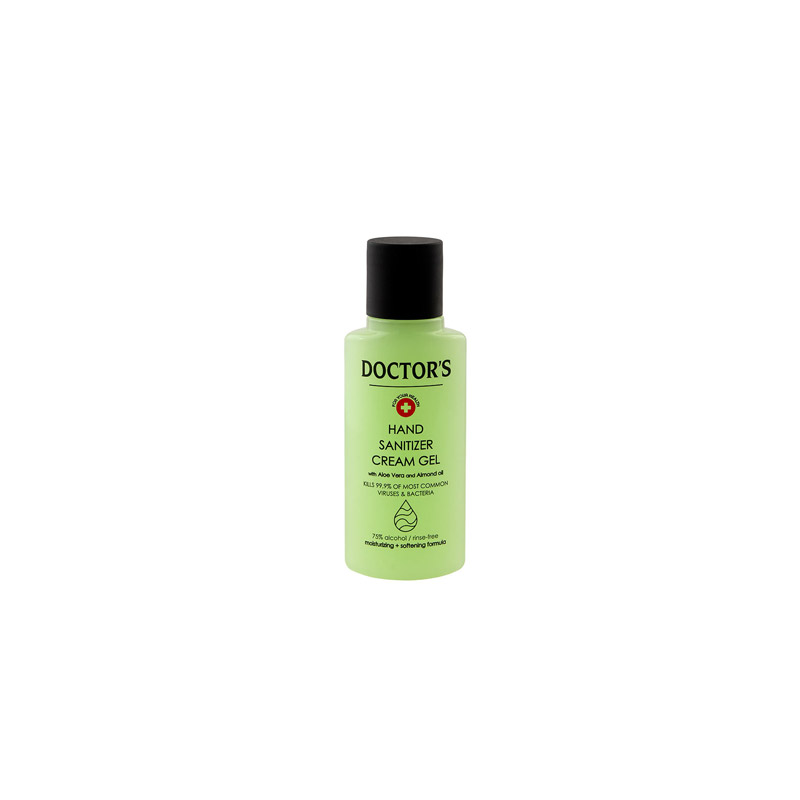 Doctors-gel-30ml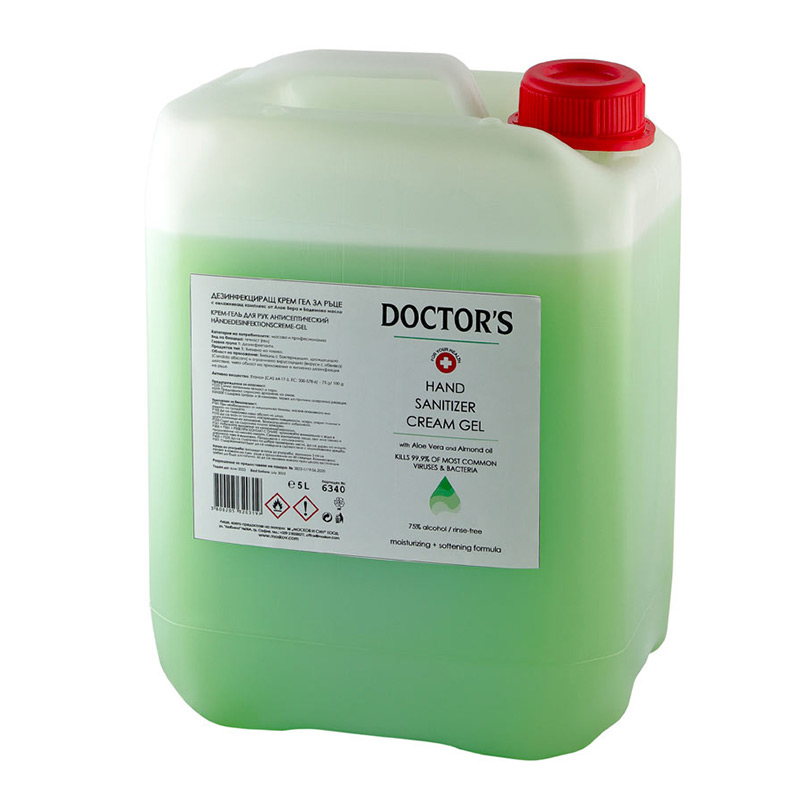 DOCTOR'S – cleansing and protecting hand cream gel 5L tube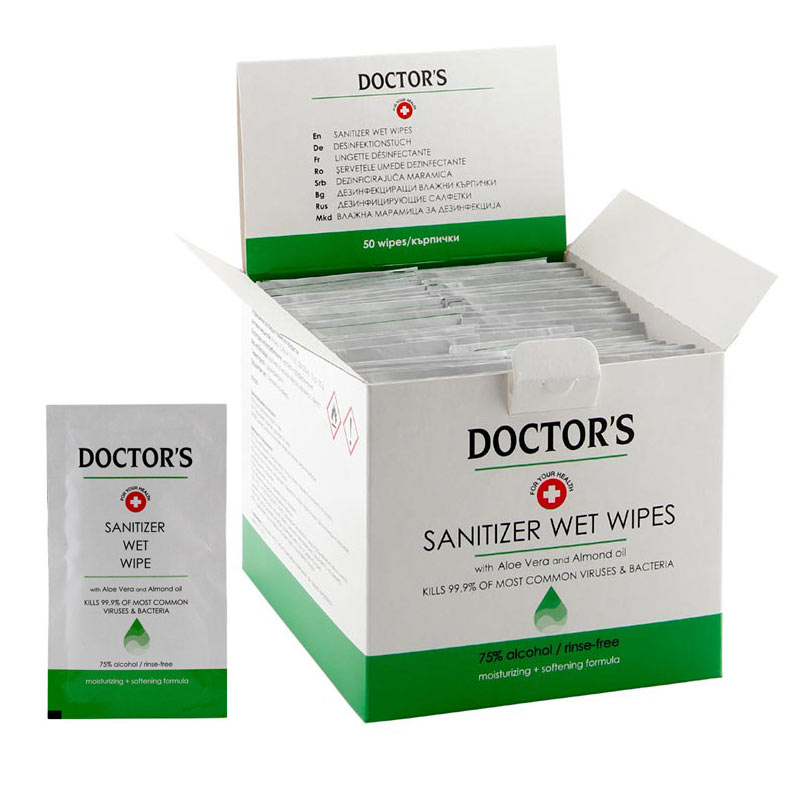 Doctor's – Sanitizer Wet Wipes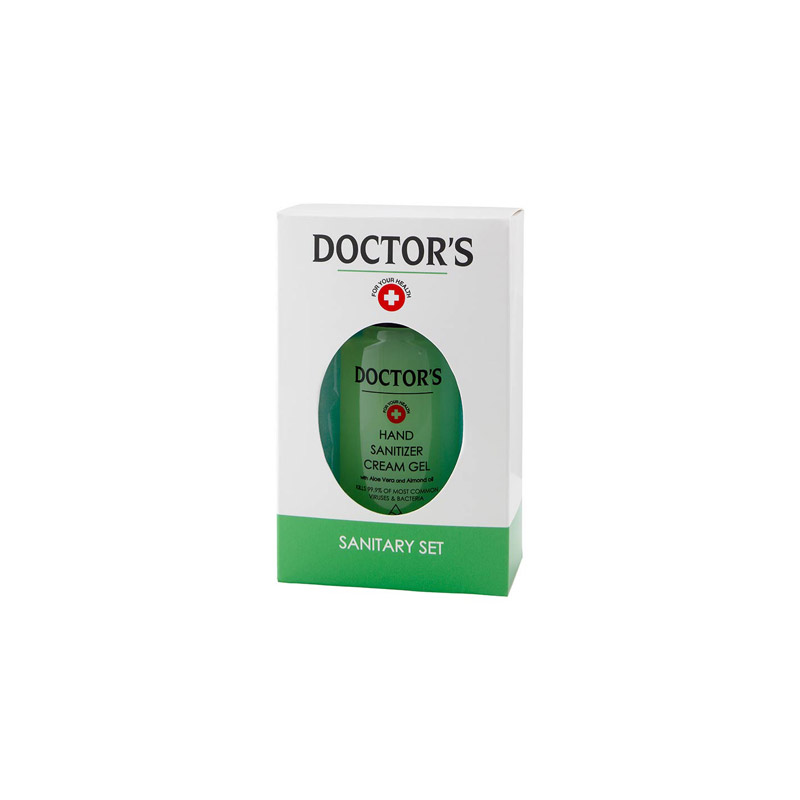 Doctor's – Sanitary Set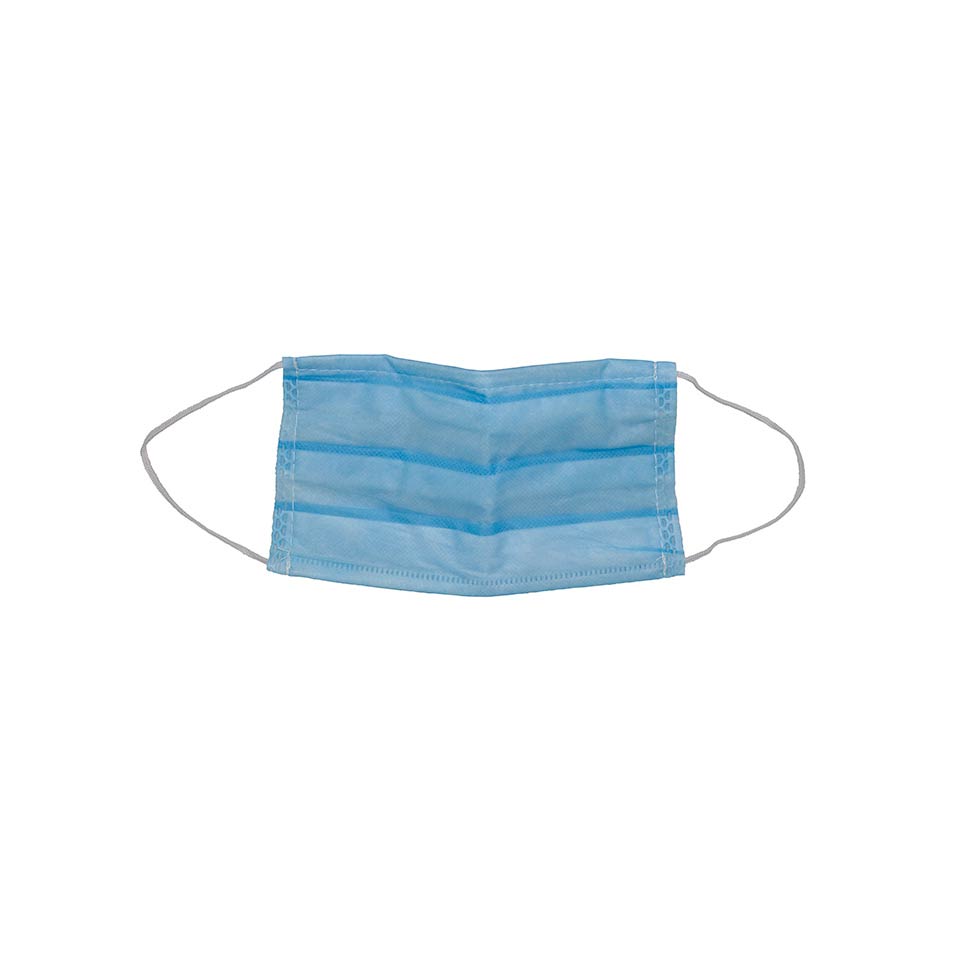 Face mask 3-ply
DOCTOR'S ULTRA MAX ACIDIC CLEANING AGENT (UNDILUTED)
Kills 99.9% of known viruses and bacteria
Triple action – degreasing, cleaning, disinfecting
Removes limescales
Bulgarian Ministry of Health license pending
Packaging: 5-liter can (undiluted) and 750ml mist spray (10% solution)
CONTACTLESS HAND DISINFECTANT DISPENCER
Precision sensor for safe contactless use
Additional UV disinfection
1200ml container
Locking mechanism
Transparent sight hole for monitoring the level
Long-lasting battery – 4 pieces C R14 1,5 V (up to 30 000 spray cycles)
Light indicator for battery charge
DISPENCER STATION
Height – 1500mm, base – 250 х 330 mm
А4 snap frame
Suitable for mounting contactless dispencer or 350ml pump dispencer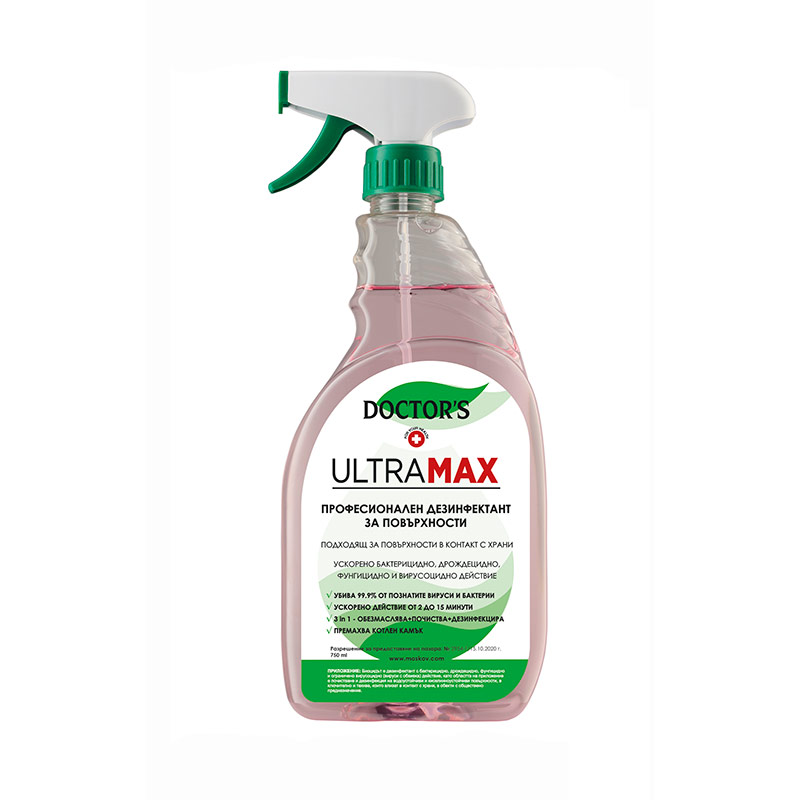 Doctoe's Ultra Max AcidIc Cleaning Agent (Undiluted)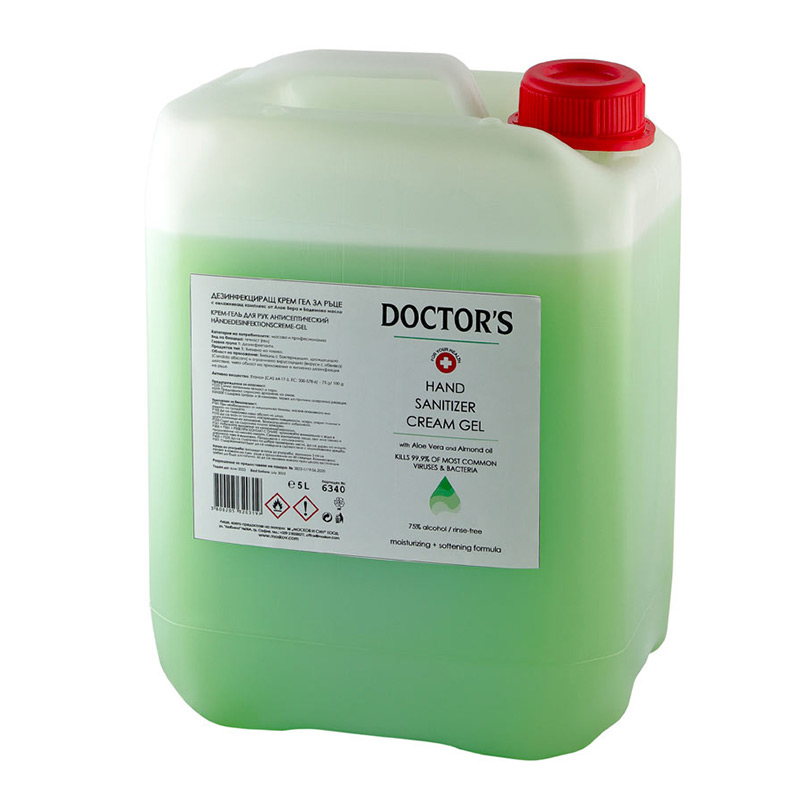 DOCTOR'S – cleansing and protecting hand cream gel 5L tube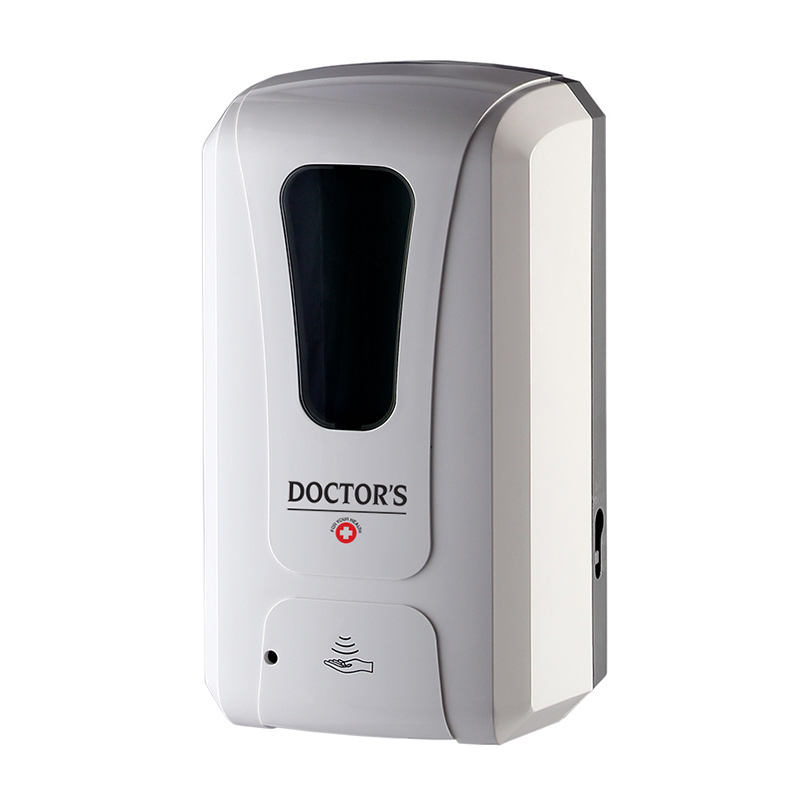 Touch Free Dispenser 1200ml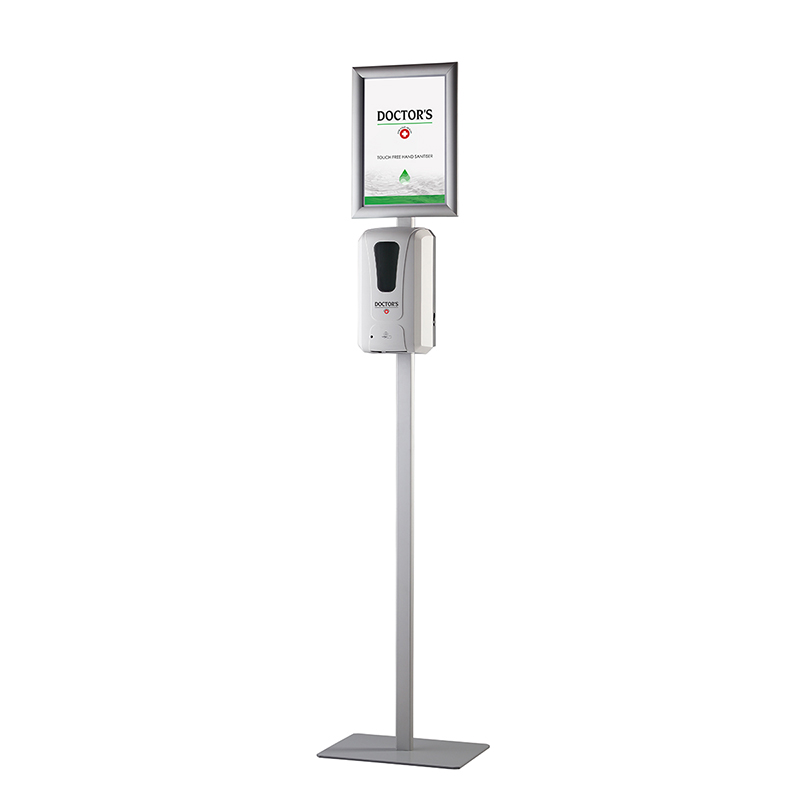 Floor Stand For Touch Free Dispenser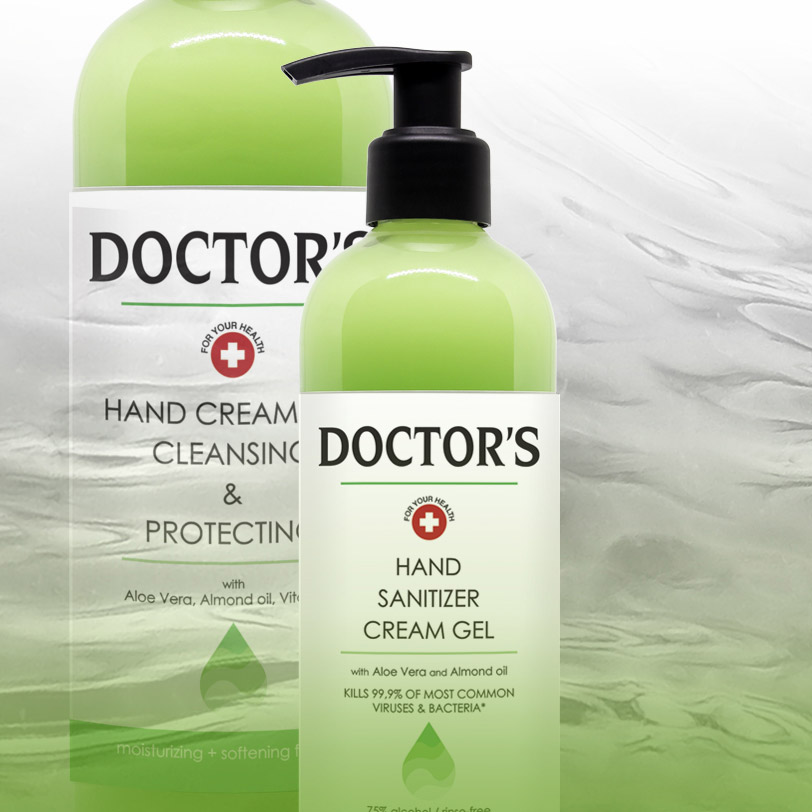 Products
Doctor's Hygiene Products