UNIQUENESS, DISTINCTION AND PERSONAL TOUCH.
Every hotel has its own unique style and atmosphere, which make an imprint on the memory of its guests. Development of elegant package, exquisite fragrance, adding essential oils and plant extracts are all part of the distinction that each hotel strives to create. Hotel bath care products are in fact in intimate contact with your guests, often creating a memorable and exciting experience.
You could choose among our company lines, all of which could be personalised with your logo, or you could decide to develop an entire concept to enhance your corporate identity. We would gladly help you create your logo, personalized design and even pick the right cosmetic contents and fragrance.
Get in touch with us and see how our tailor-made solutions can help you create an unforgettable experience for your guests.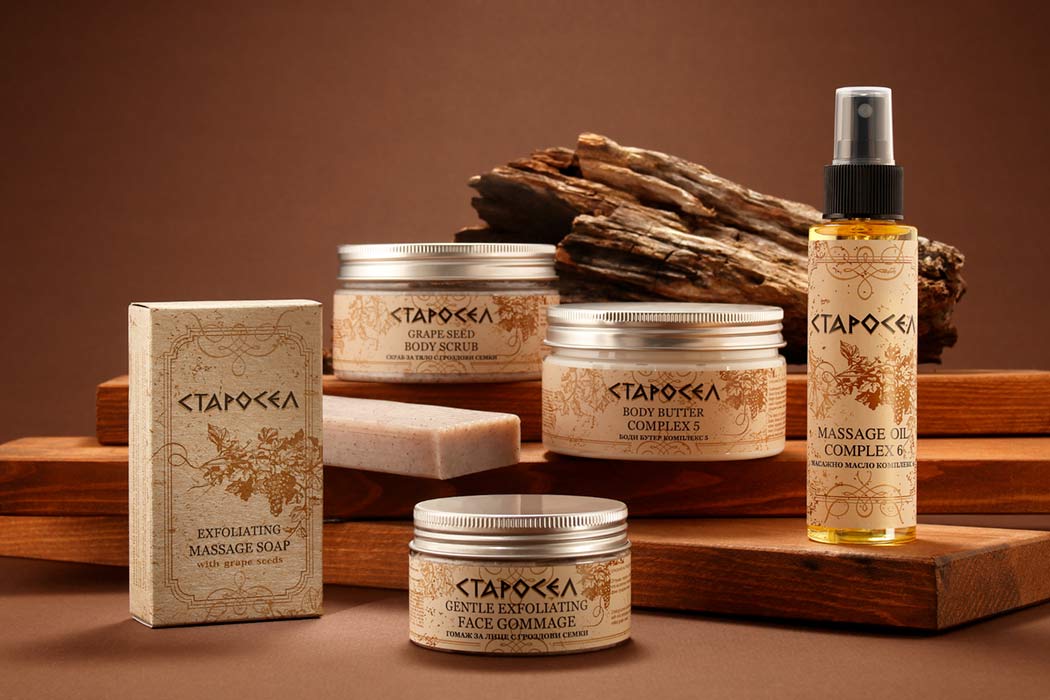 Spa Collection For The Starosel Winery And Spa Complex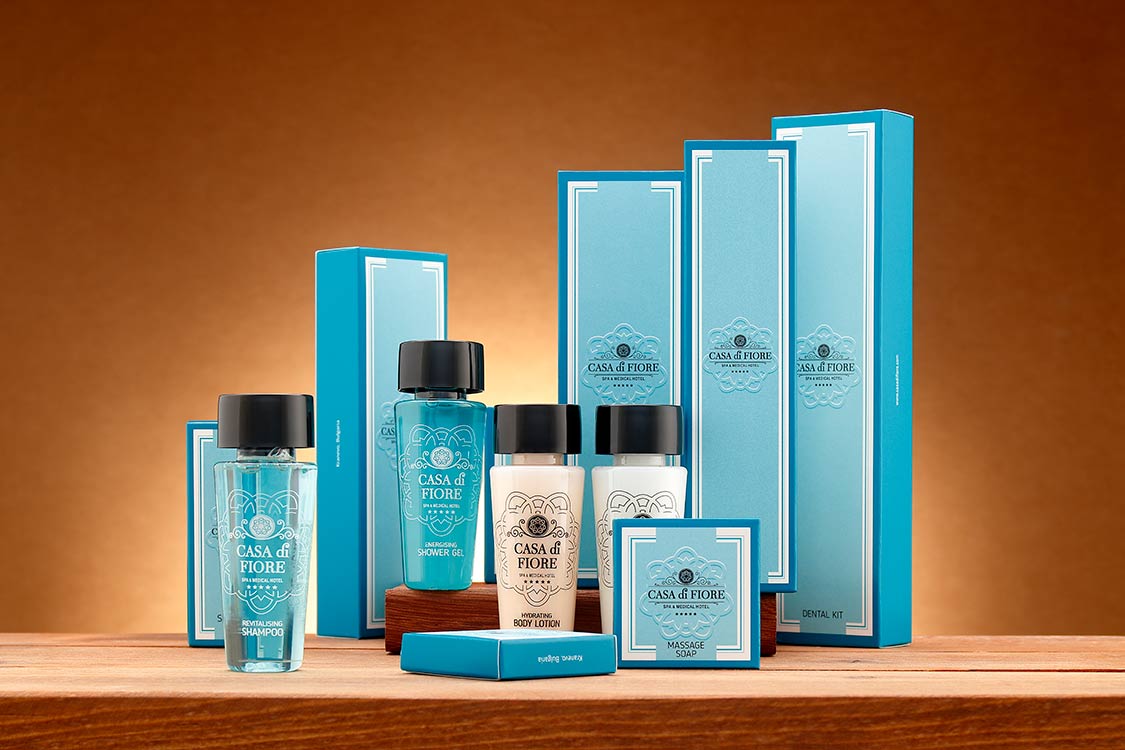 Casa di Fiore SPA & Medical – Bulgaria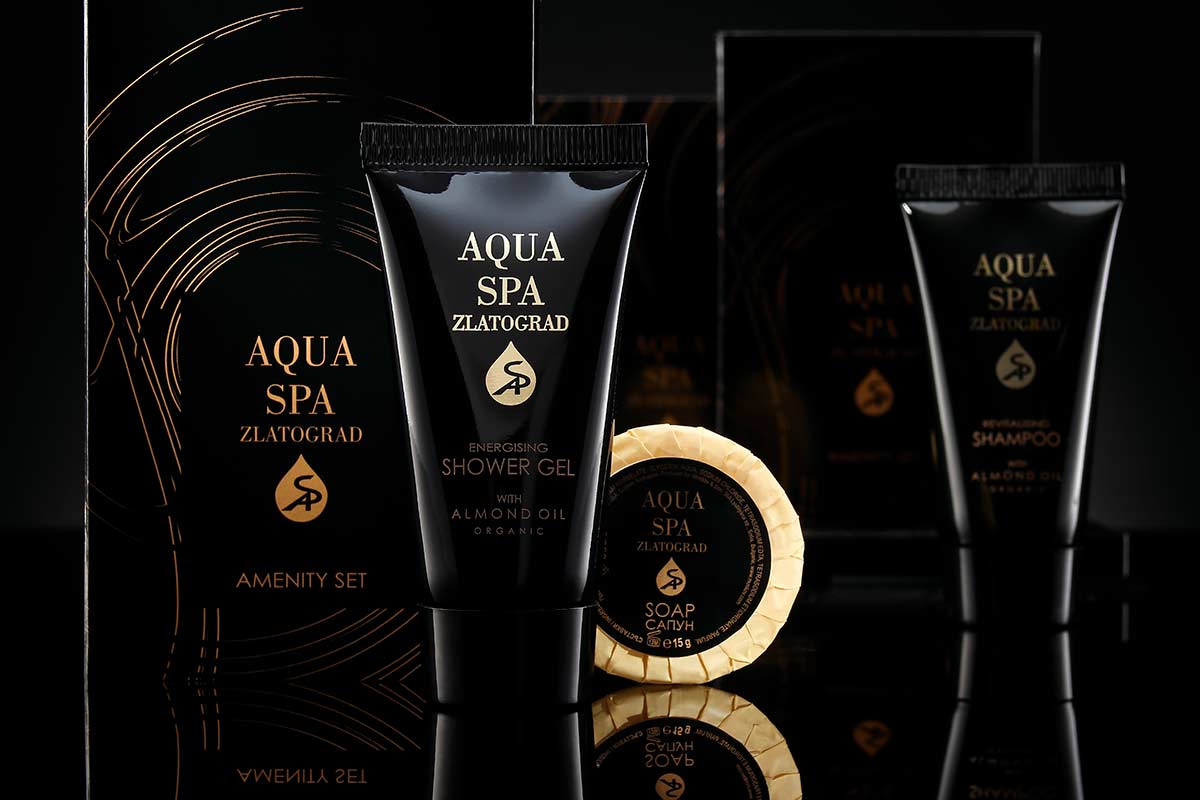 Aqua Spa Hotel Zlatograd – Bulgaria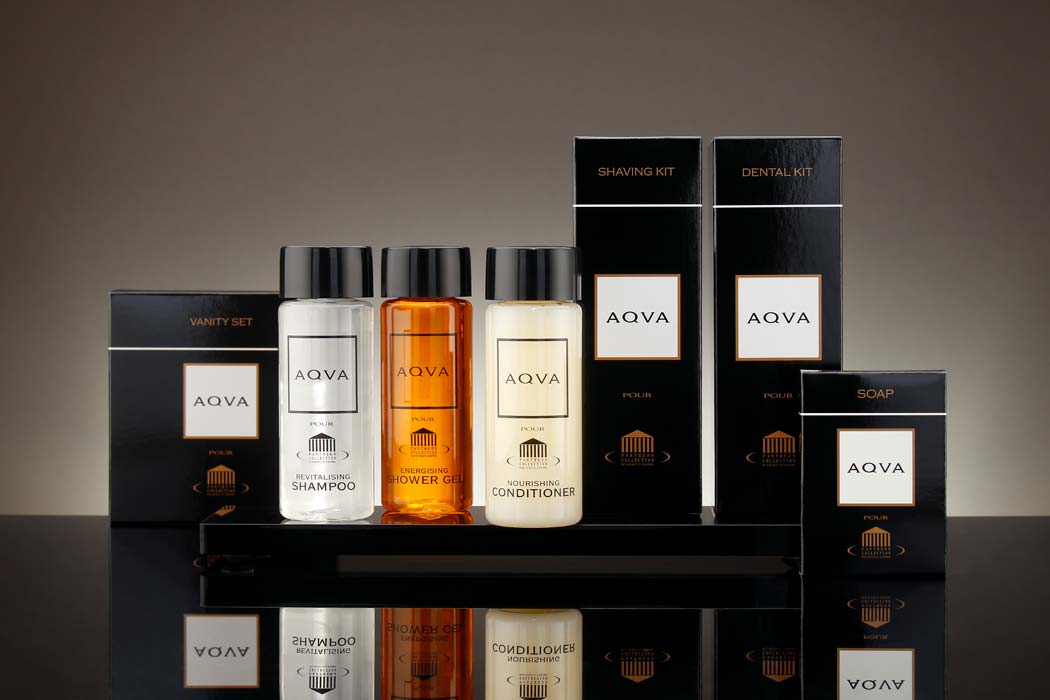 Aqva Pantheon – Italy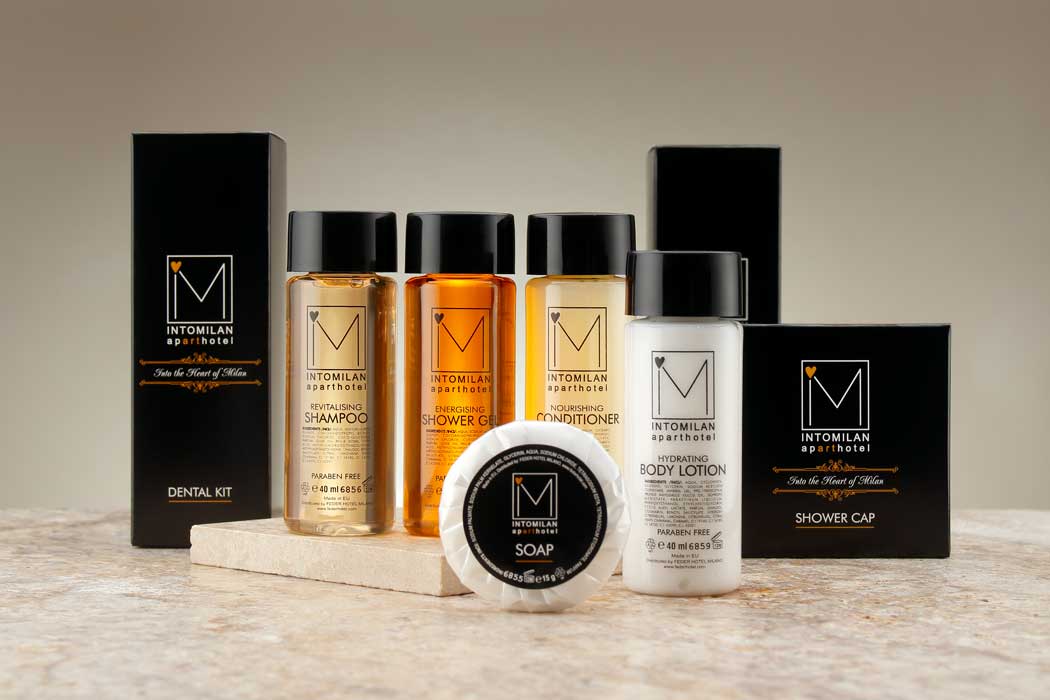 INTOMILAN – Italy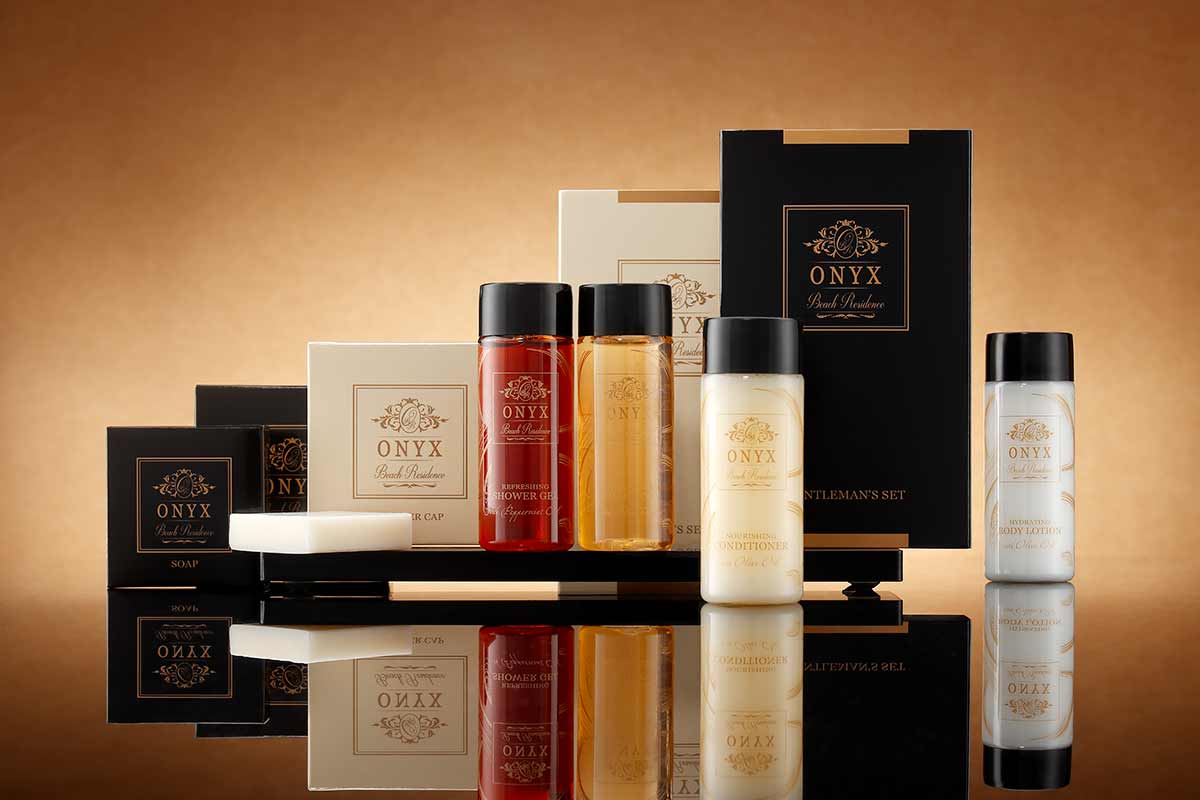 Оnyx Beach Residence – Bulgaria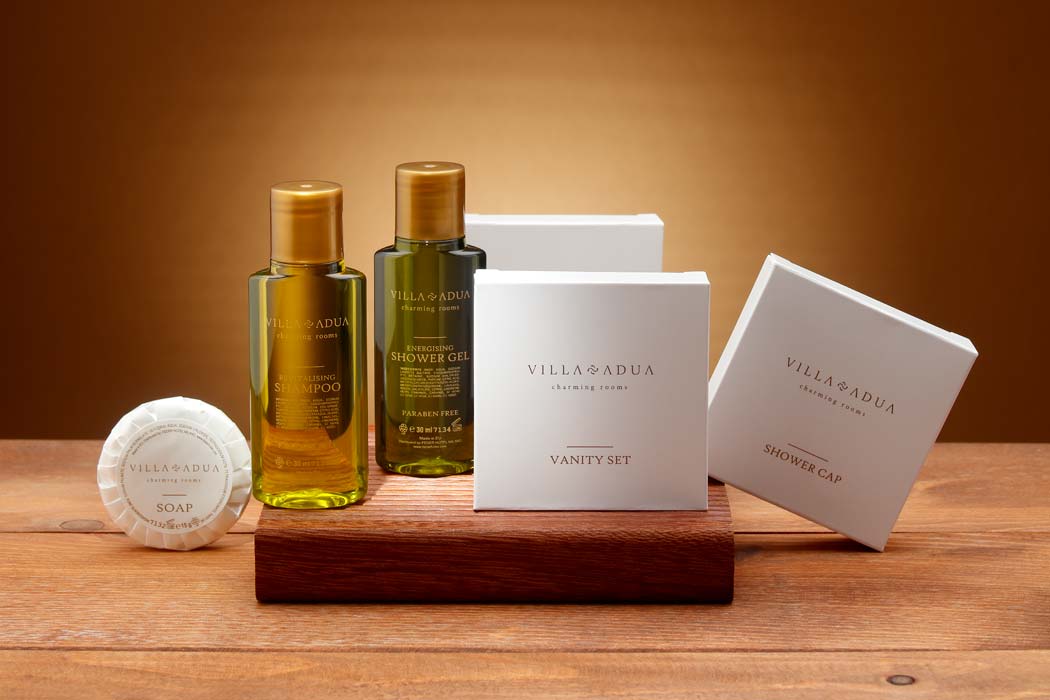 Villa ADUA – Italy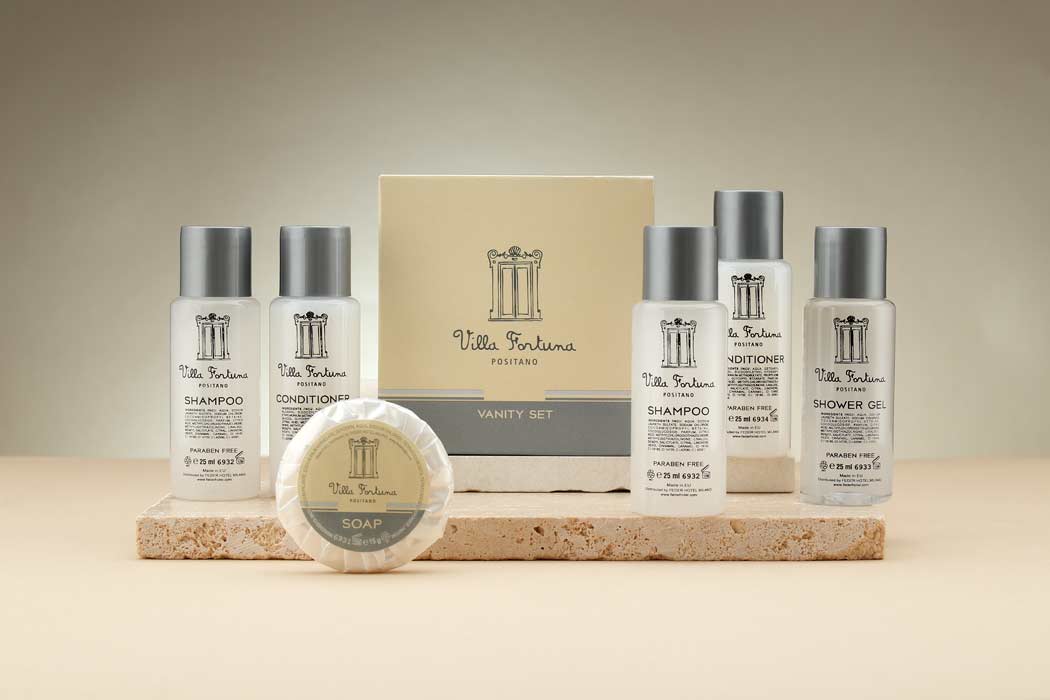 Villa Fortuna – Italy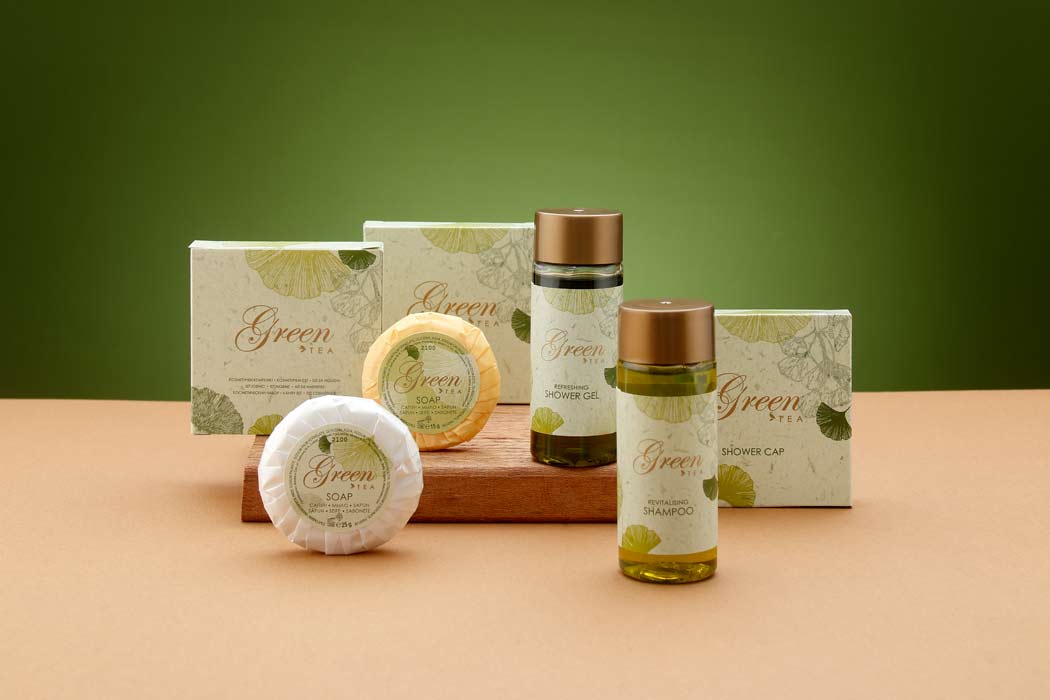 Green Tea – Bulgaria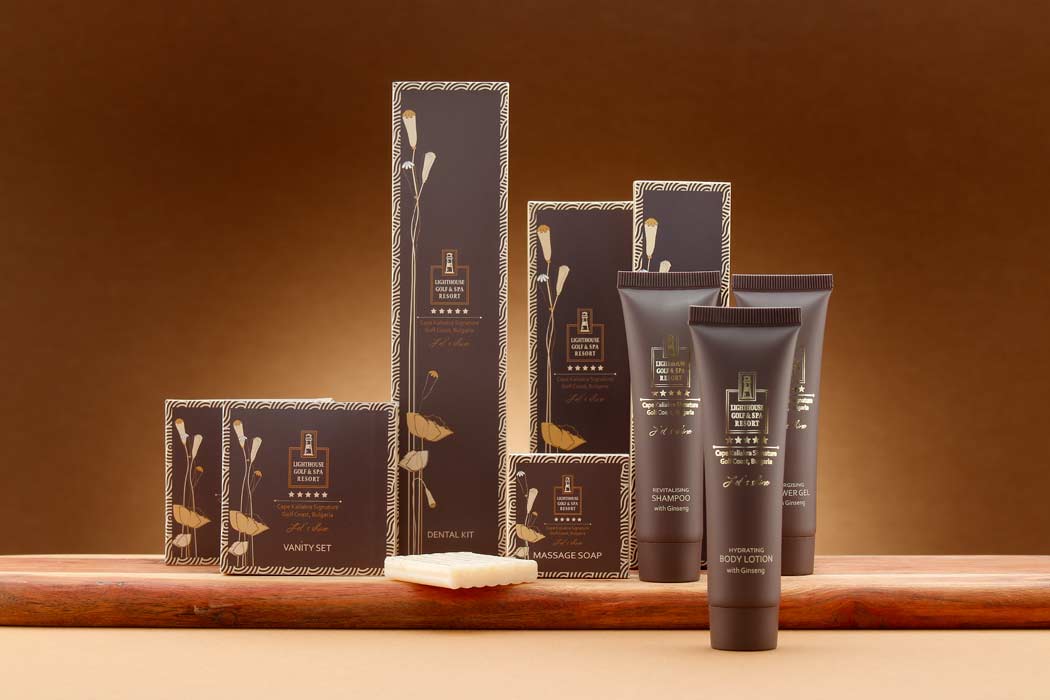 Lighthouse Golf & SPA Resort – Bulgaria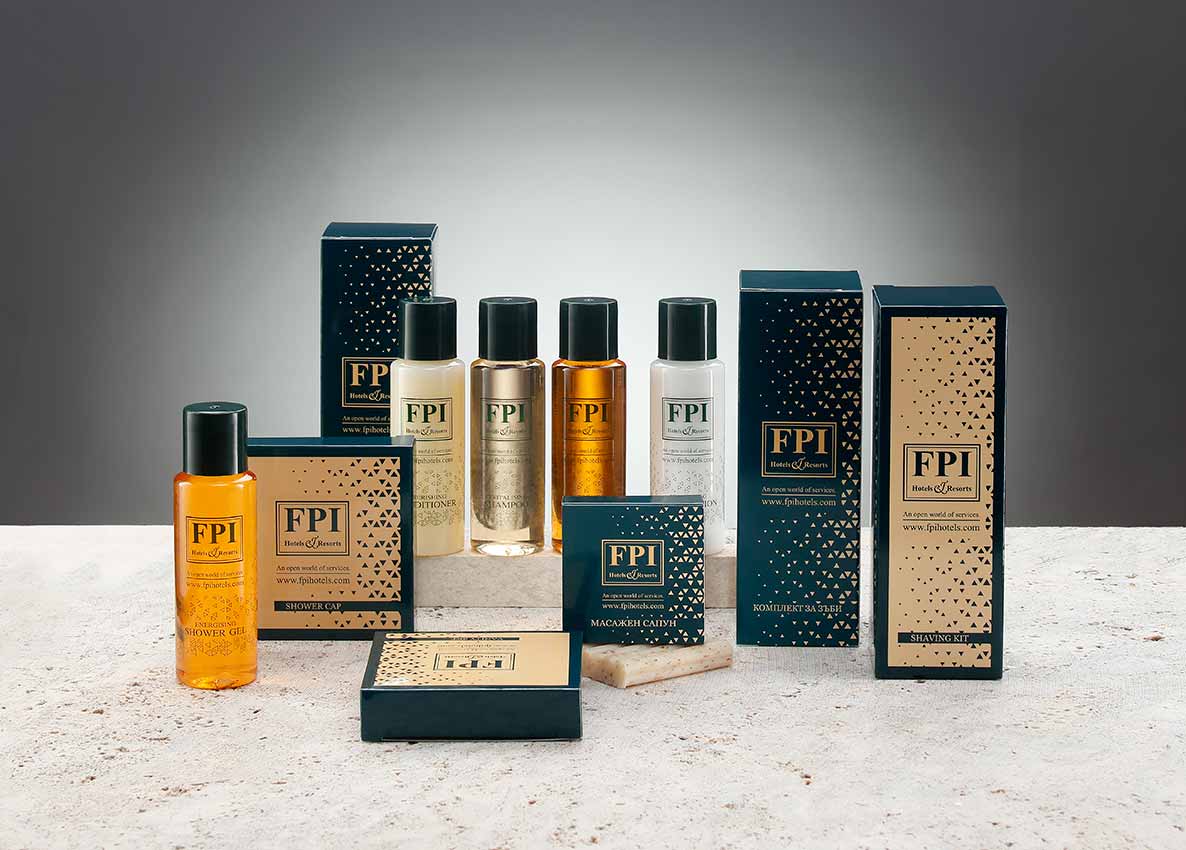 FPI Hotels & Resorts Bulgaria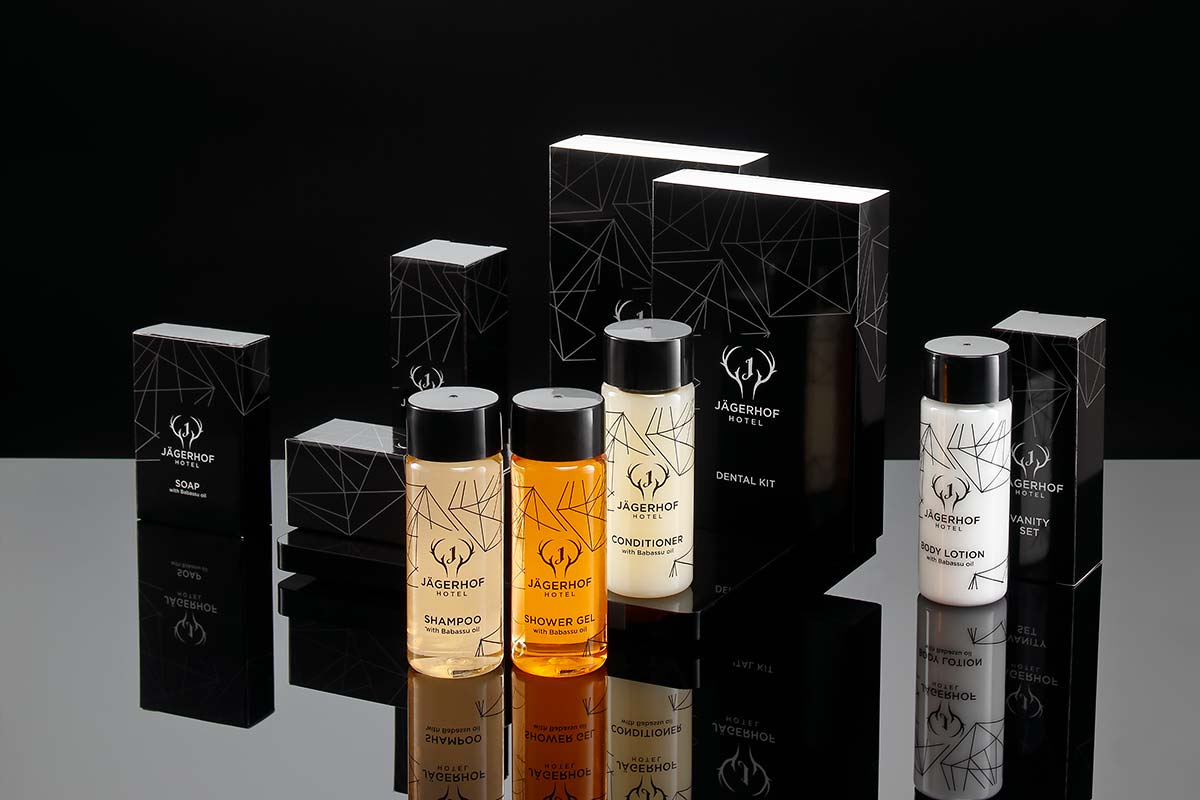 Jägerhof Hotel – Bulgaria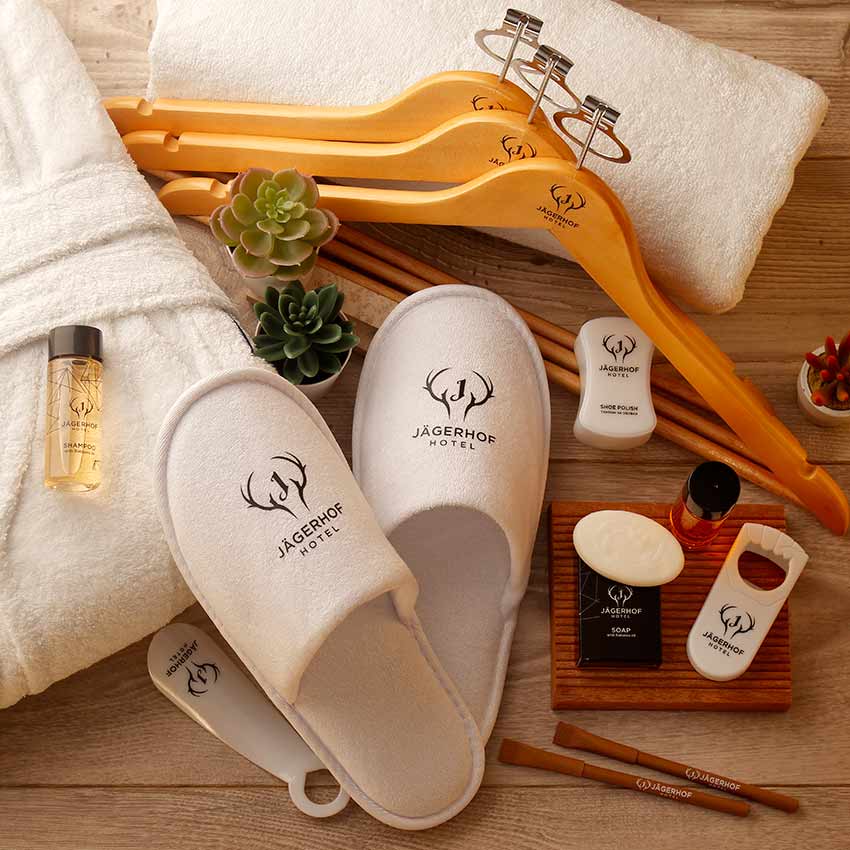 Jägerhof Hotel Amenities- Bulgaria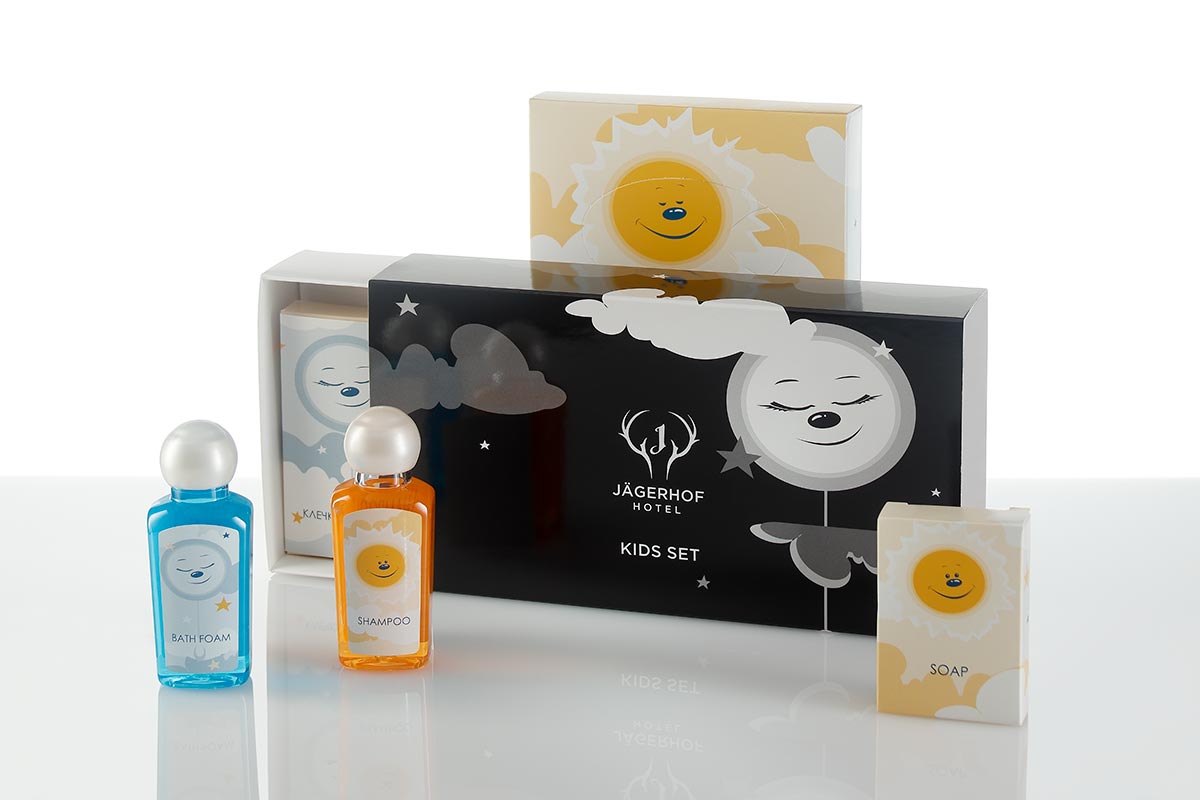 Jägerhof Hotel Kids Set – Bulgaria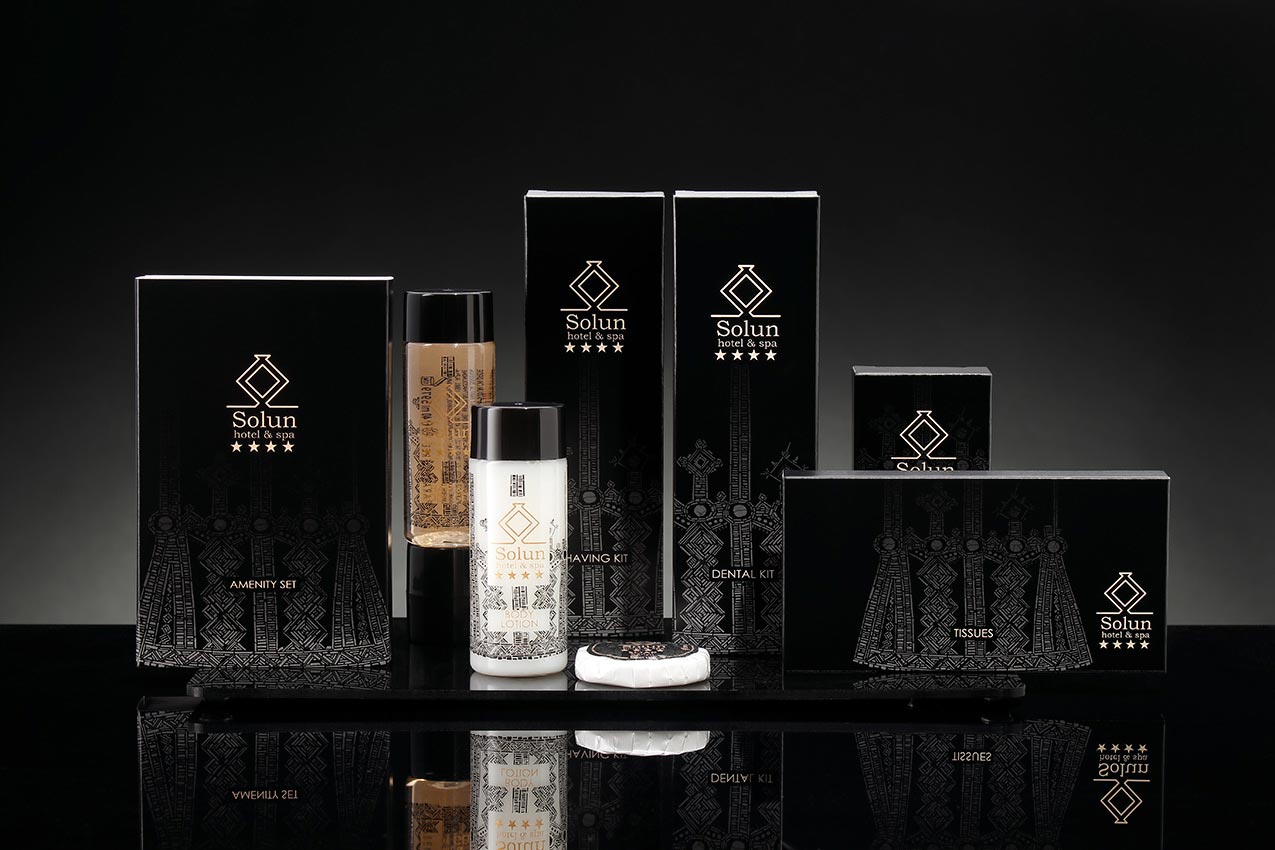 Solun Hotel Аnd SPA – Macedonia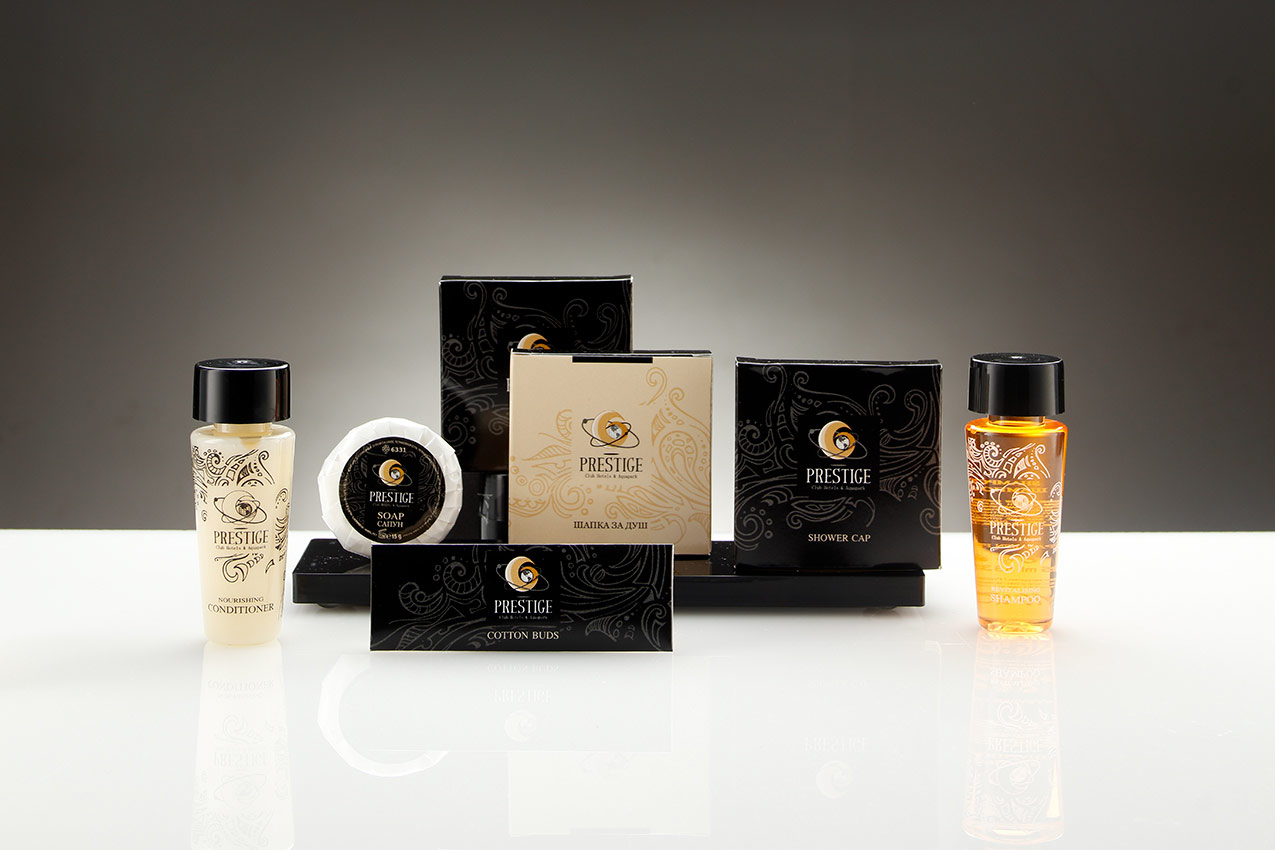 Prestige Deluxe Hotel Aquapark Club – Bulgaria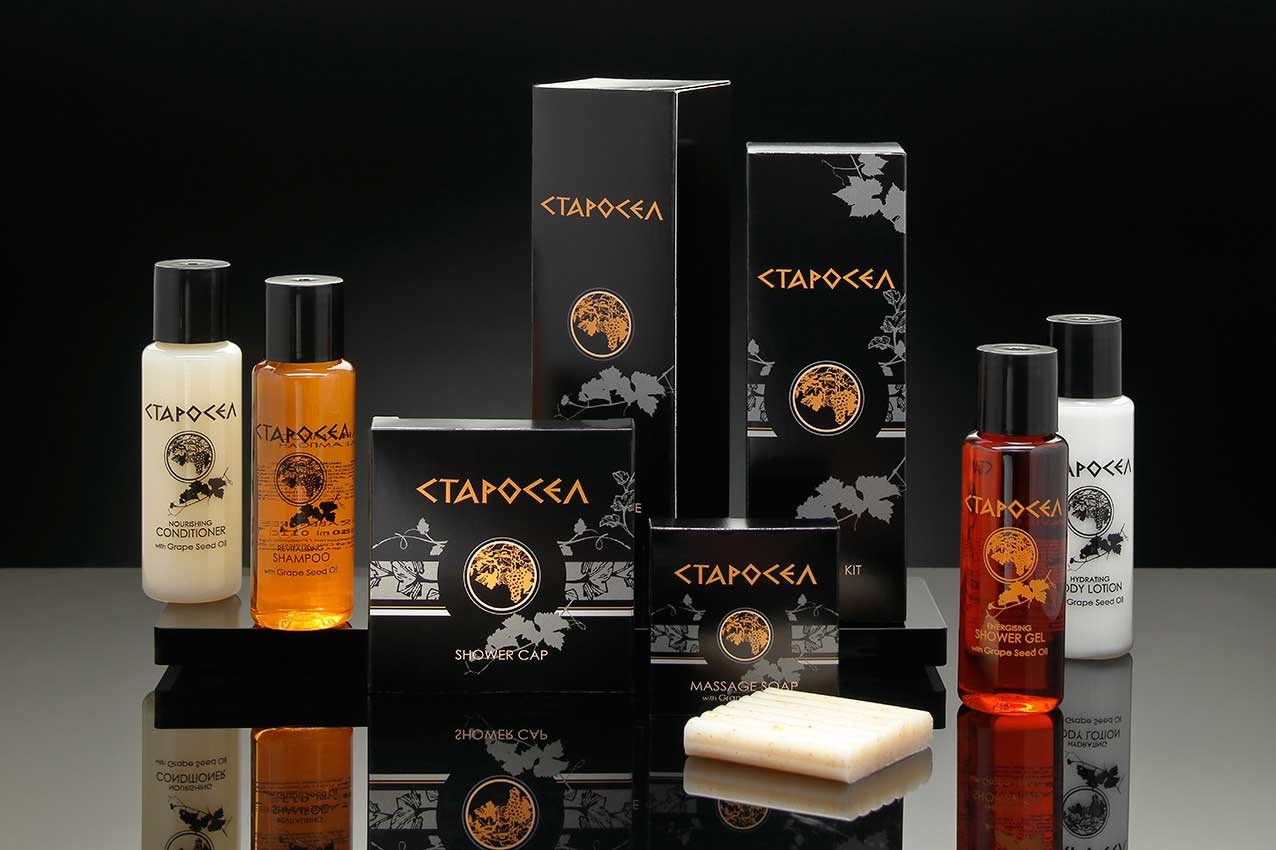 Starosel "Complex For Wine And SPA Tourism" – Bulgaria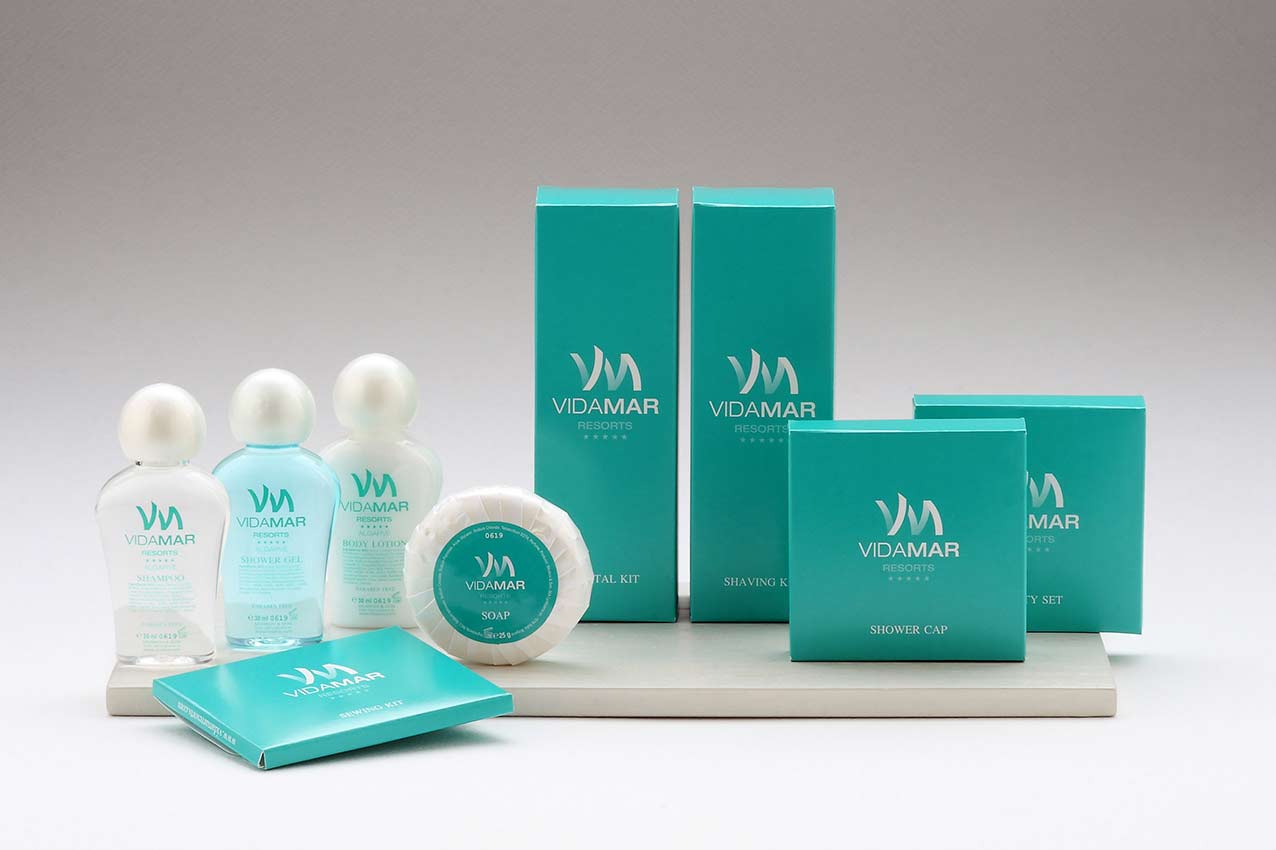 Vidamar – Portugal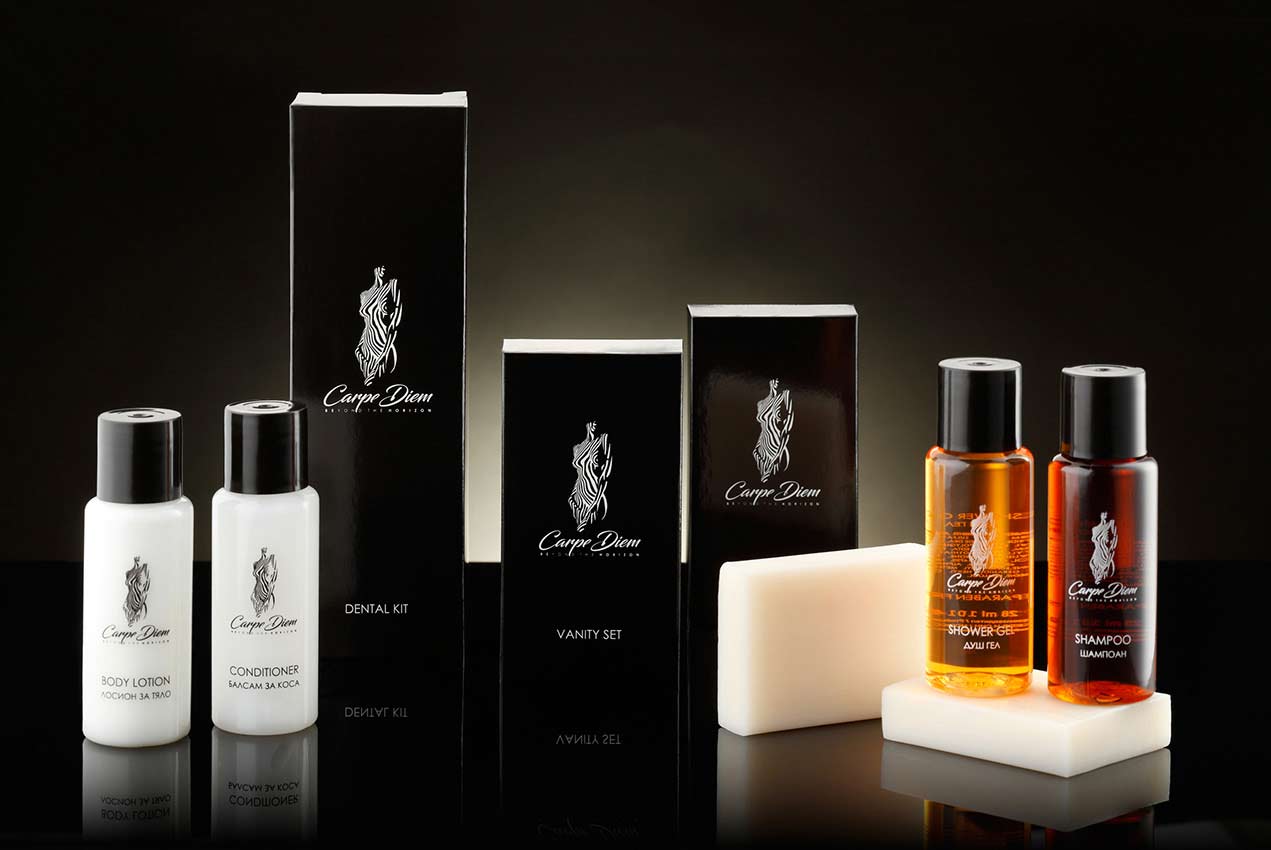 Carpe Diem – Bulgaria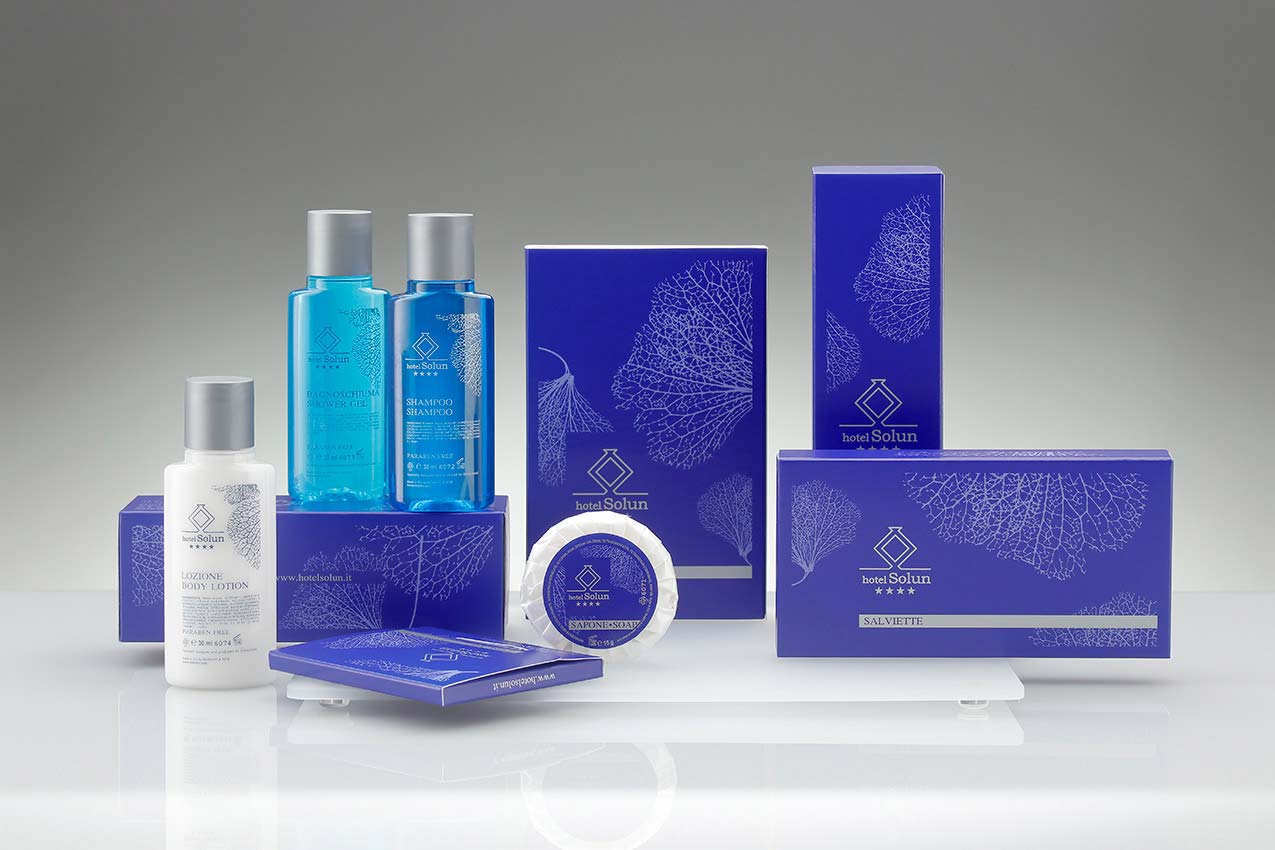 Hotel Solun Trieste – Italy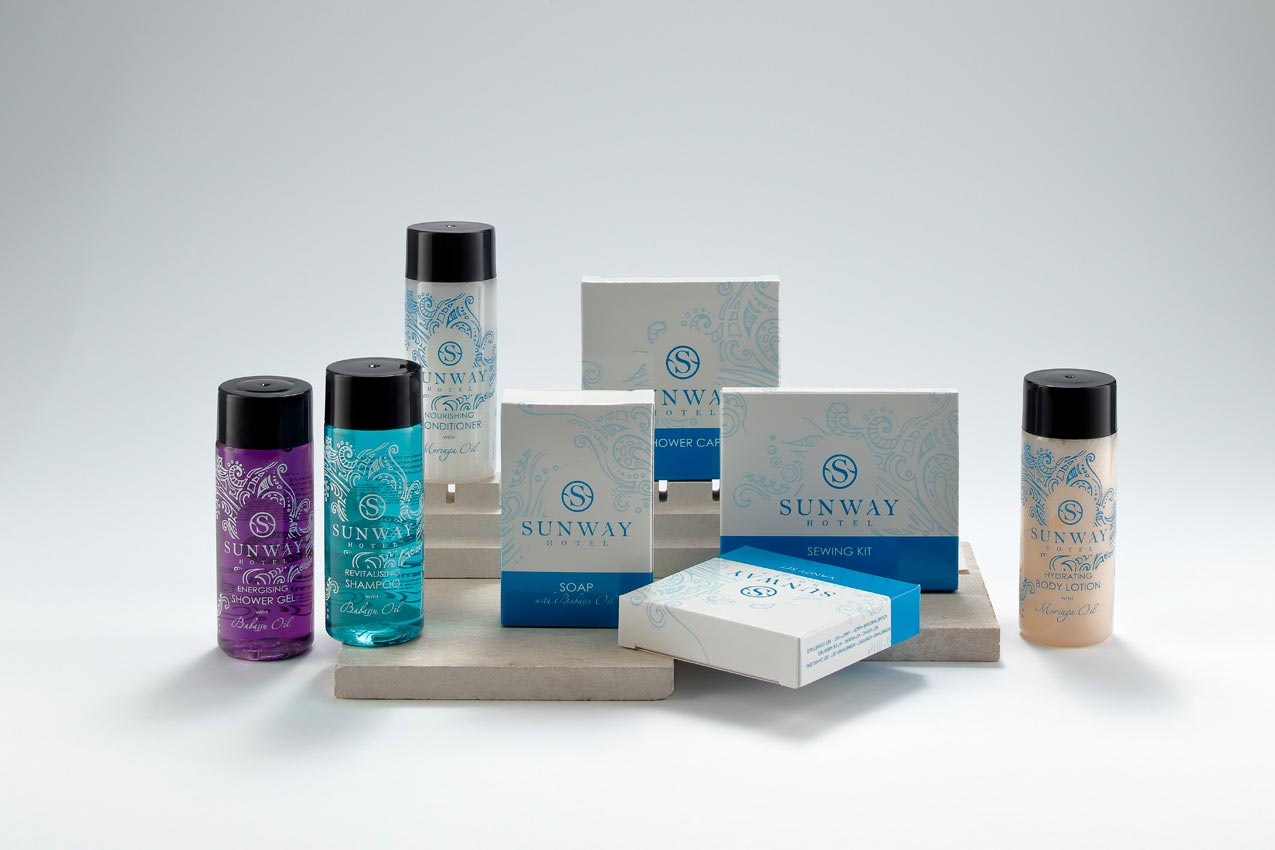 Sunway Hotel – Greece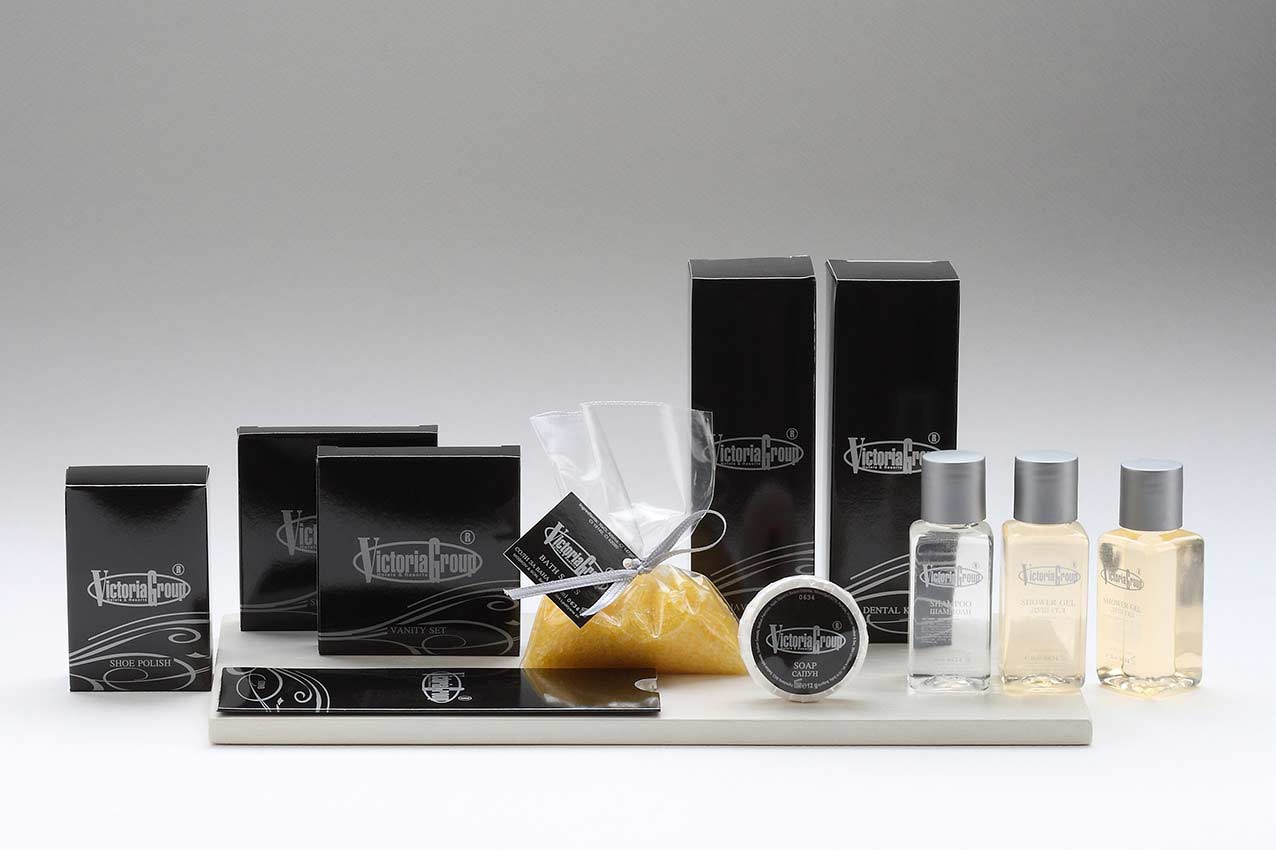 Victoria Group – Bulgaria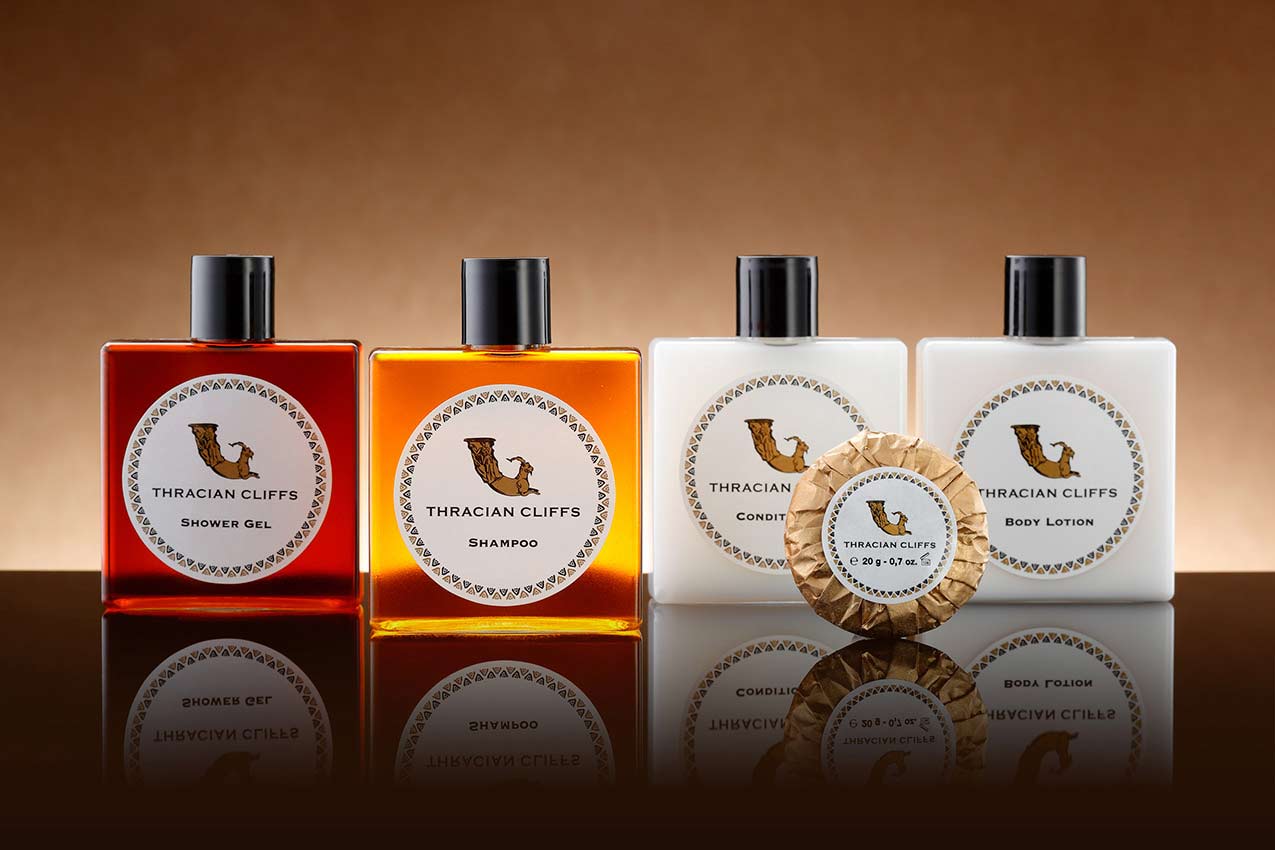 Thracian Cliffs Golf Resort – Bulgaria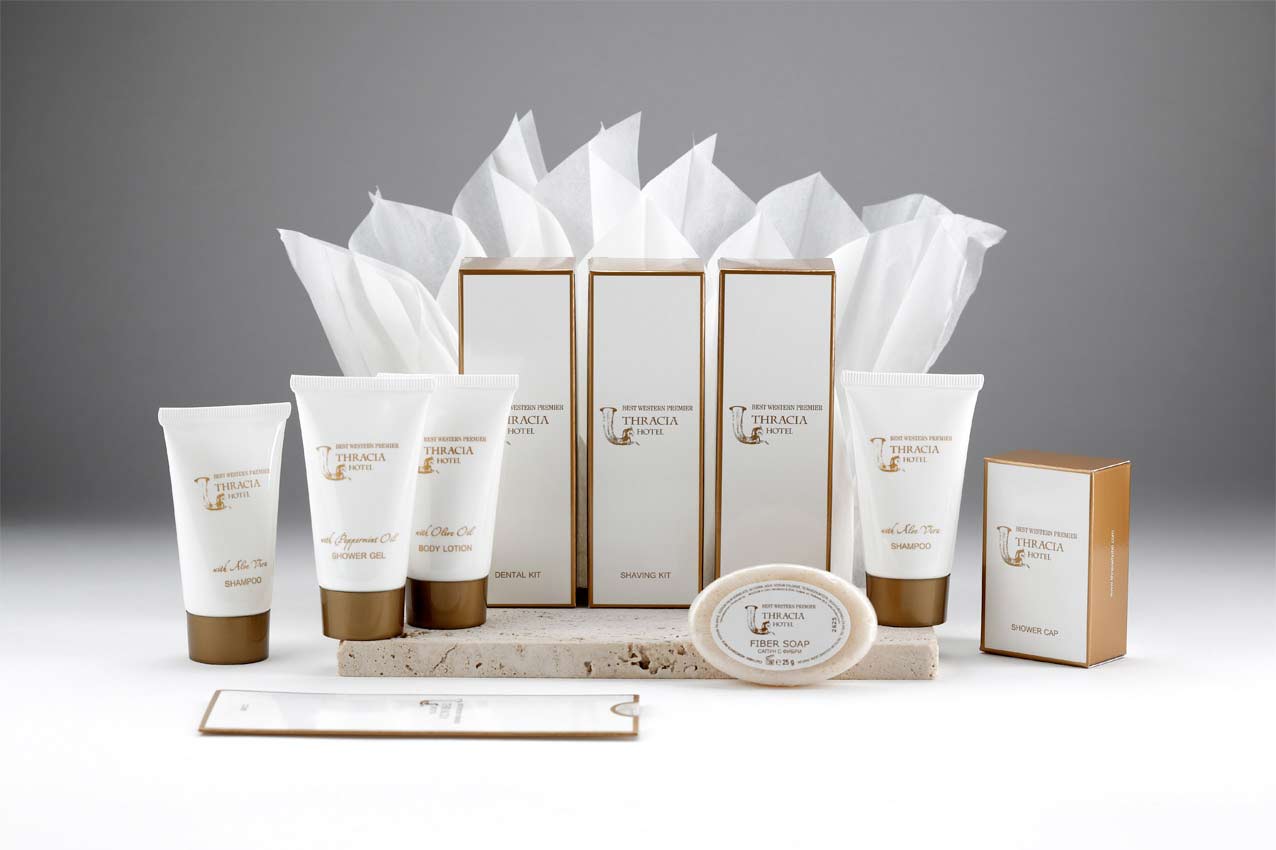 Best Western Hotel Expo – Bulgaria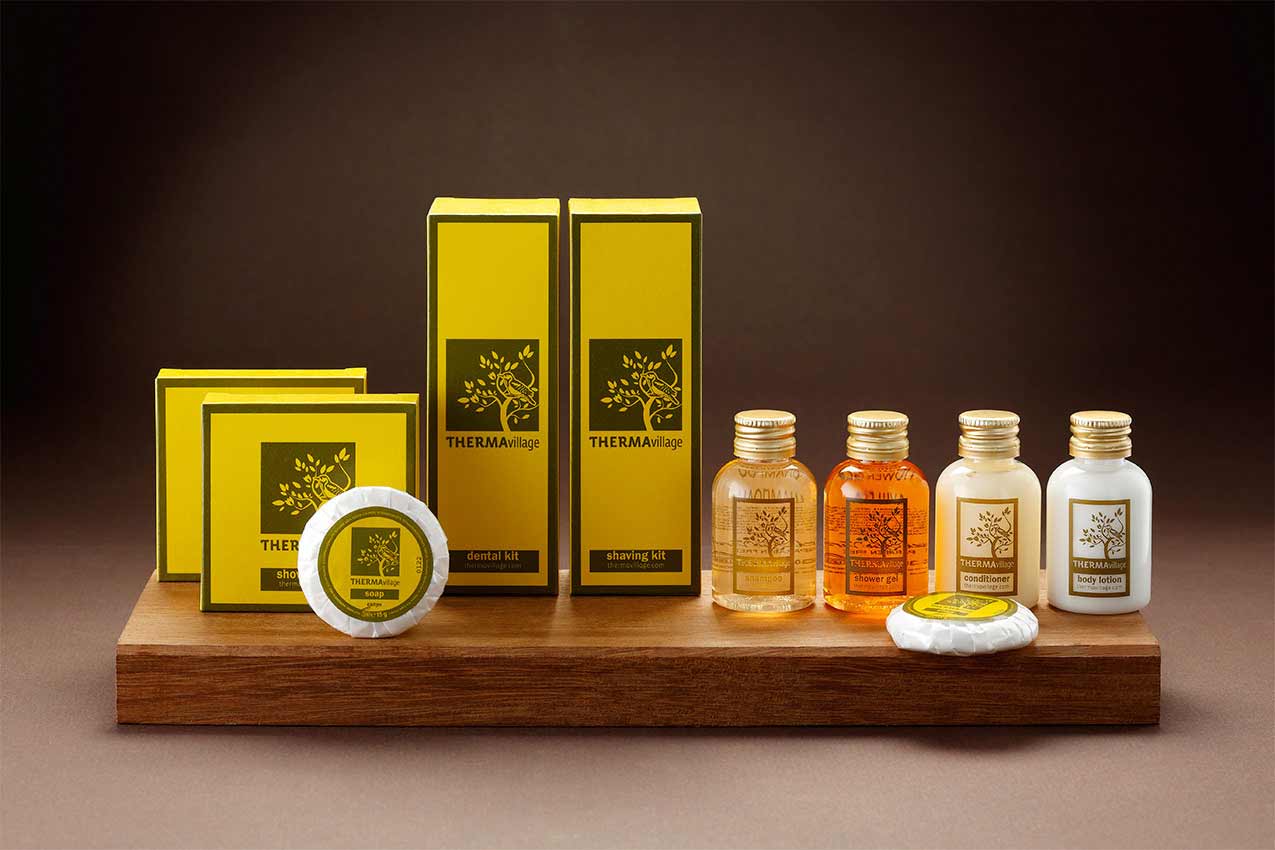 Therma Village – Bulgaria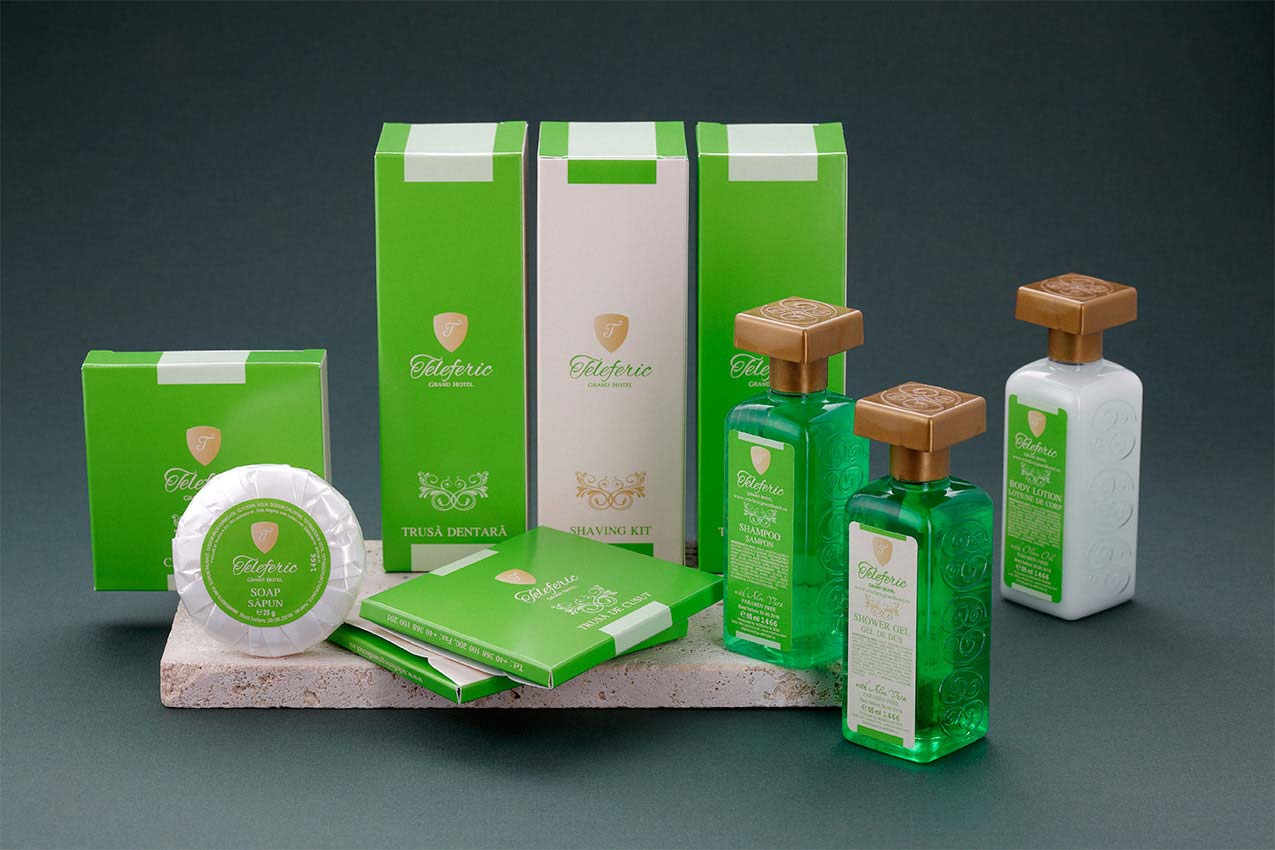 Teleferic Grand Hotel Brasov – Romania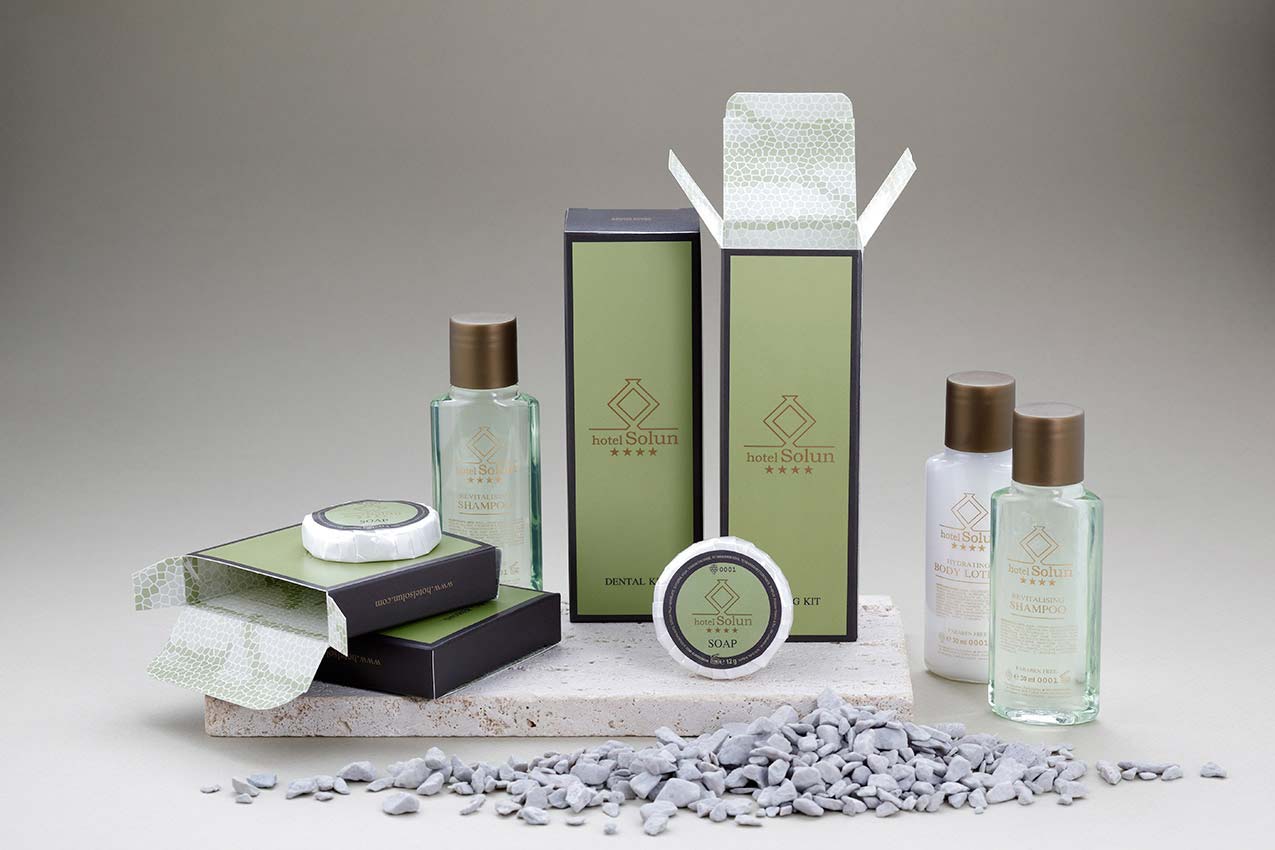 Hotel Solun Skopie – Macedonia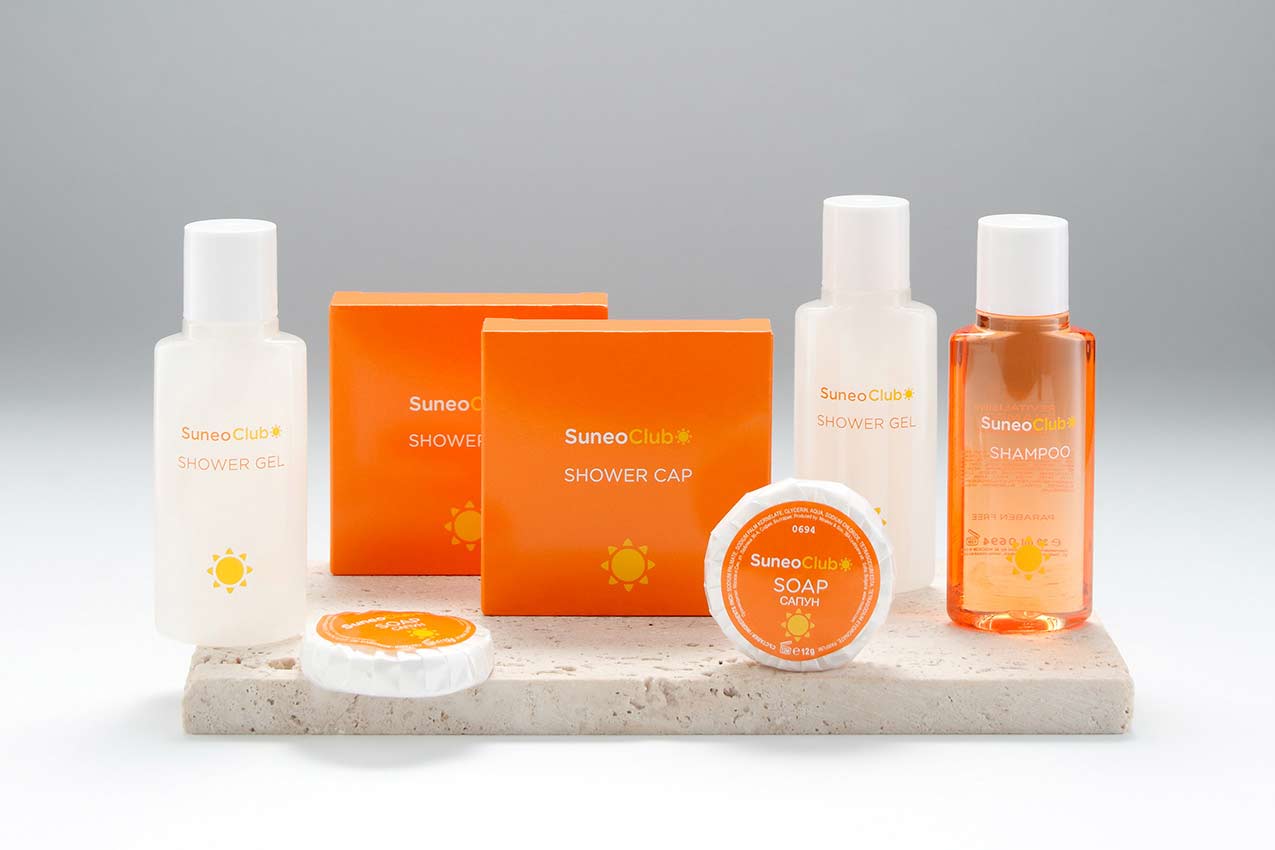 Suneo Club Helios Beach – Bulgaria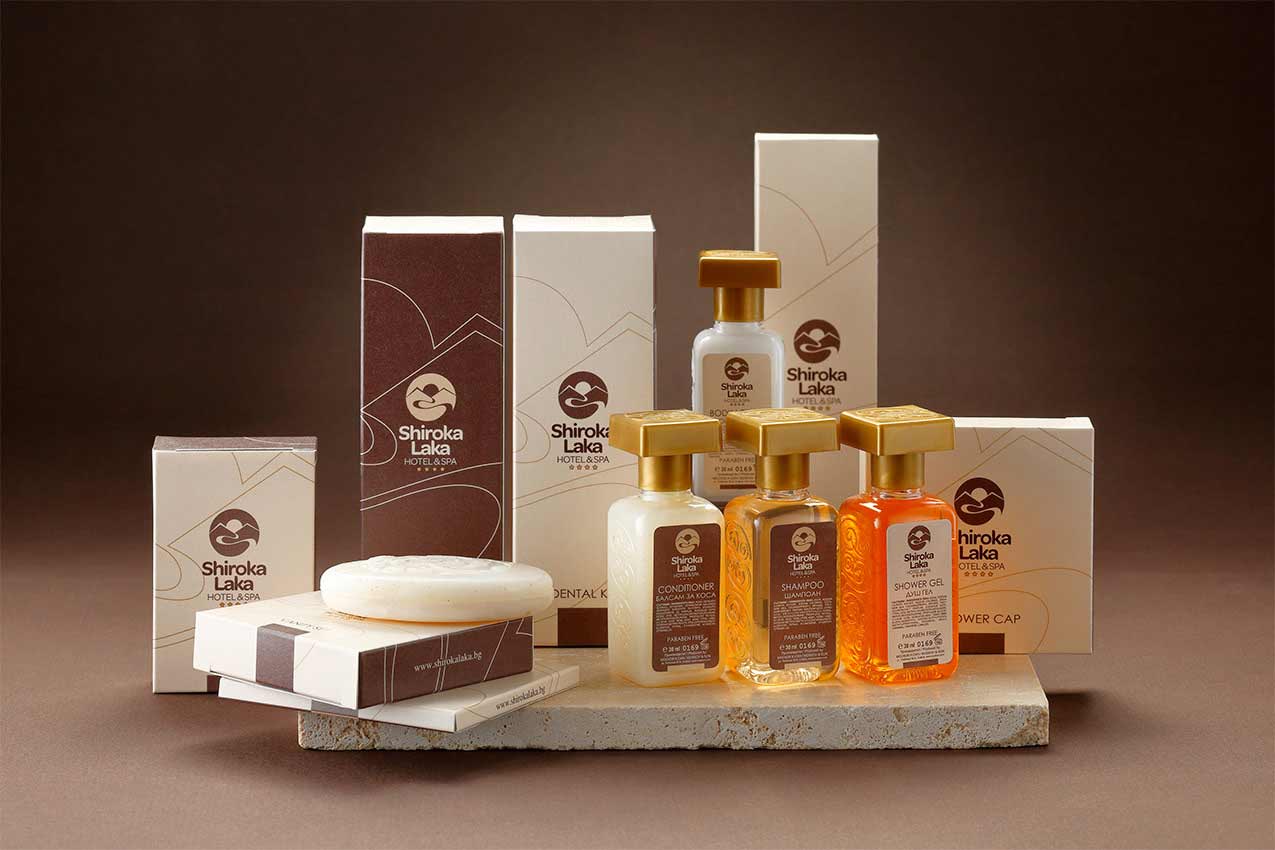 Shiroka Luka Hotel & Spa – Bulgaria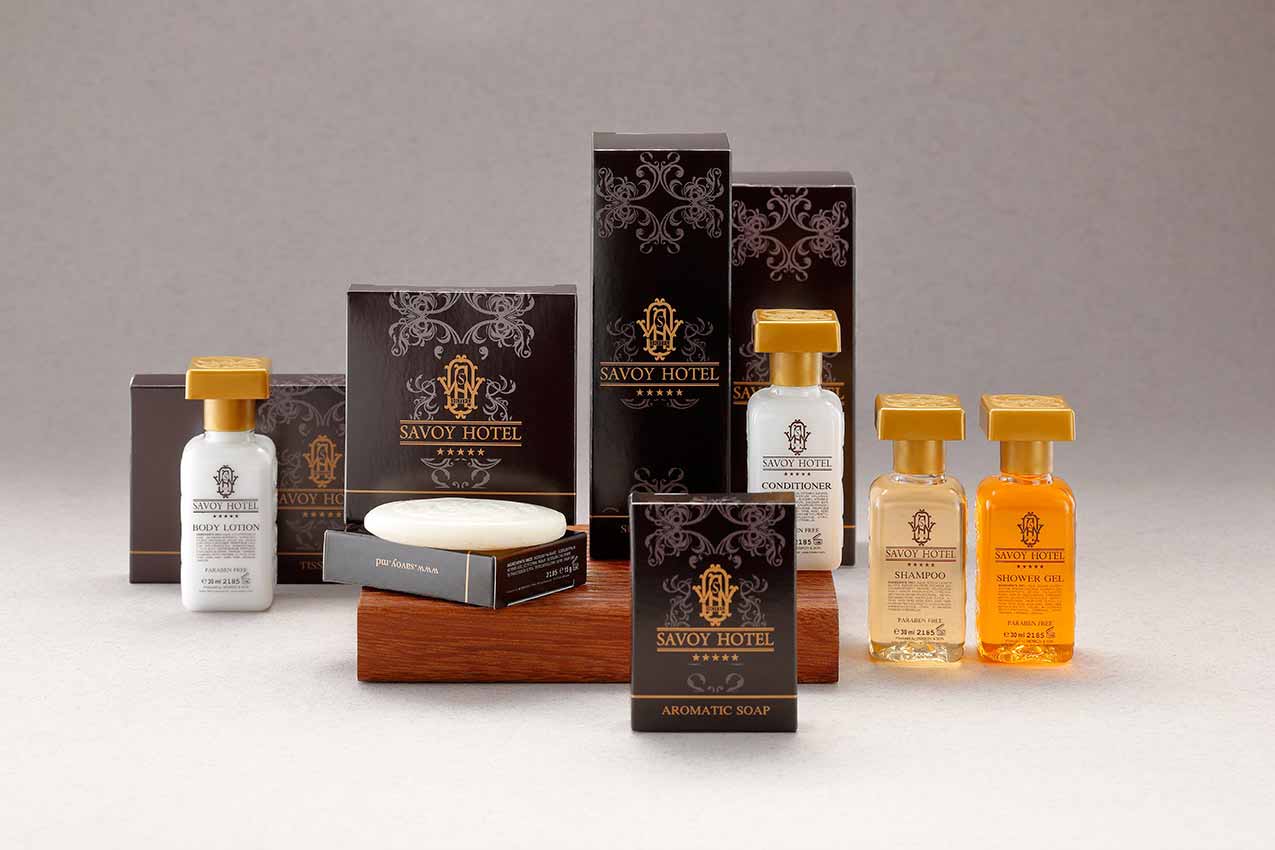 Savoy Hotel – Moldova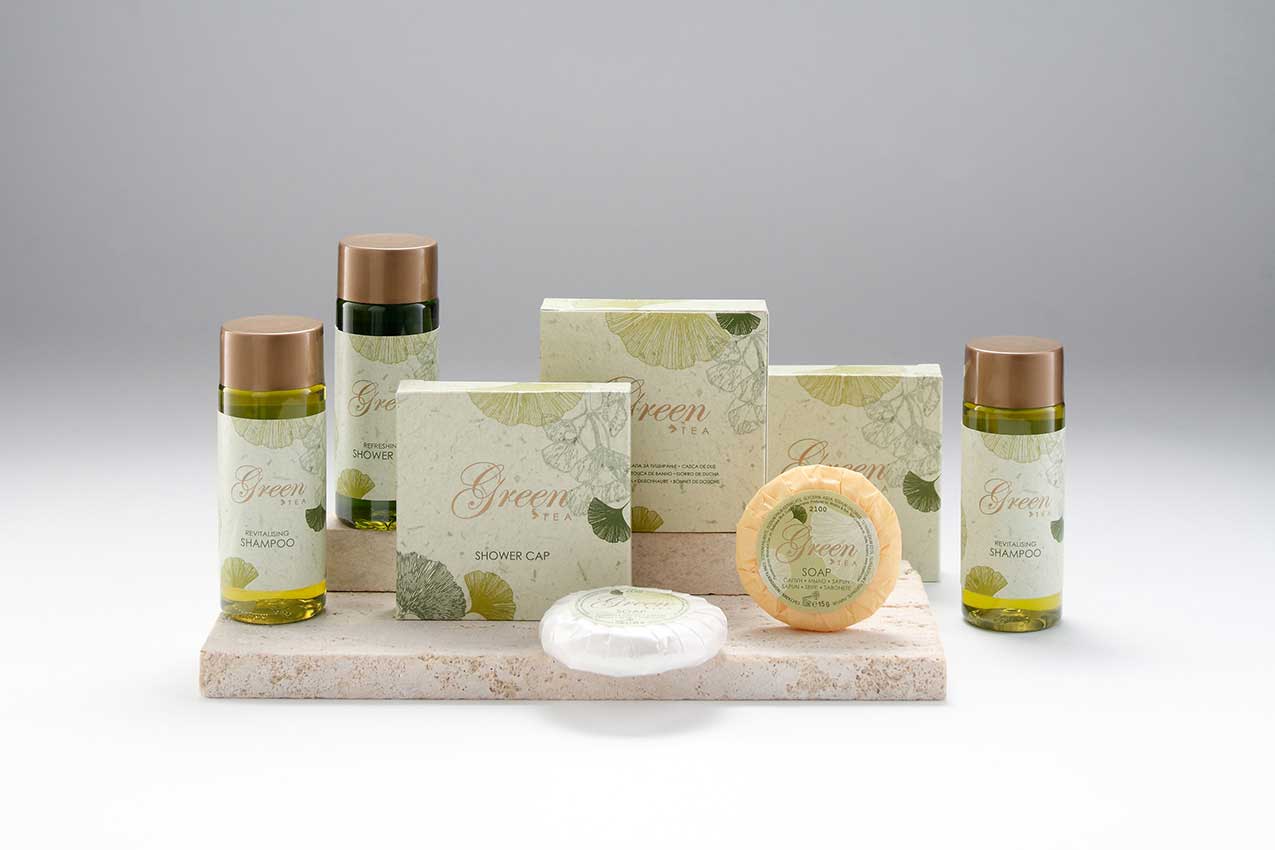 Green Tea – Bulgaria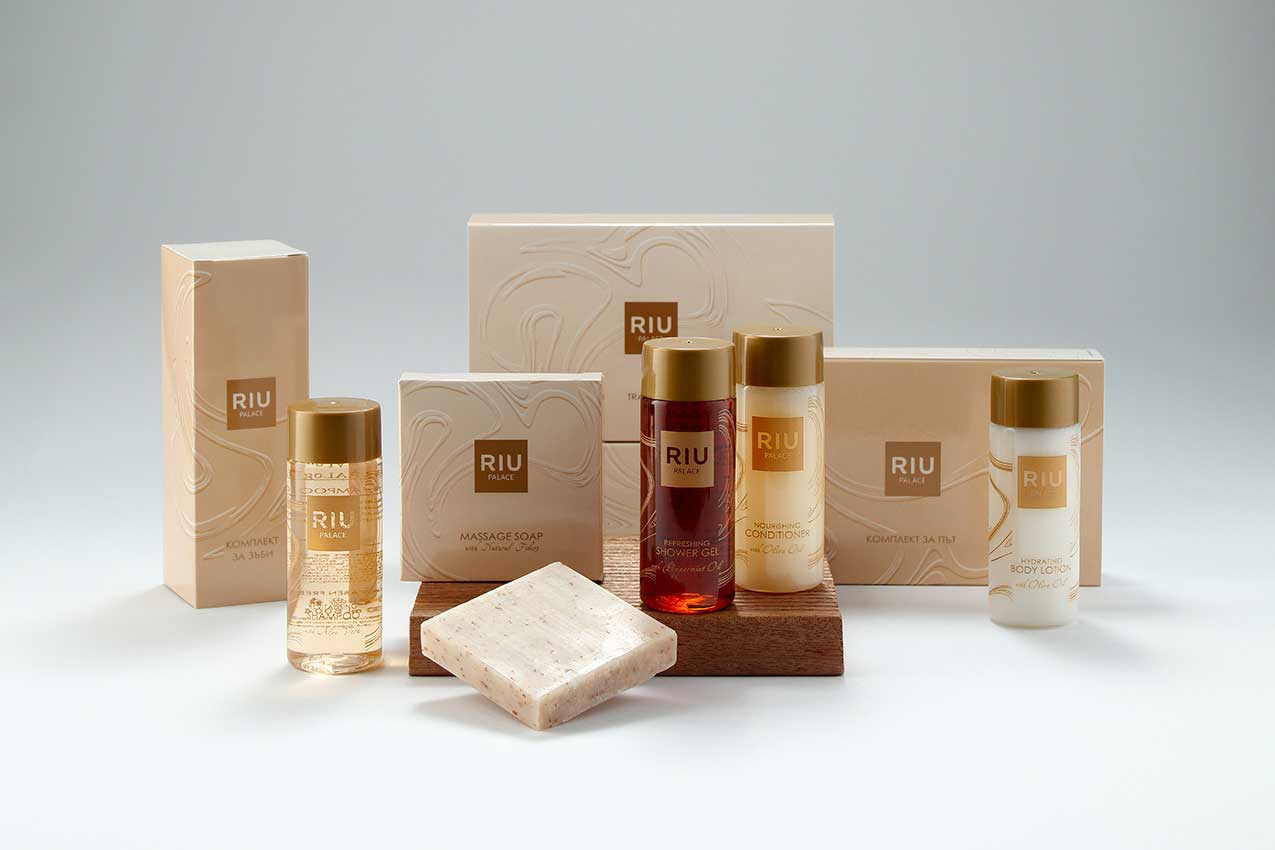 Riu Palace Sunny Beach – Bulgaria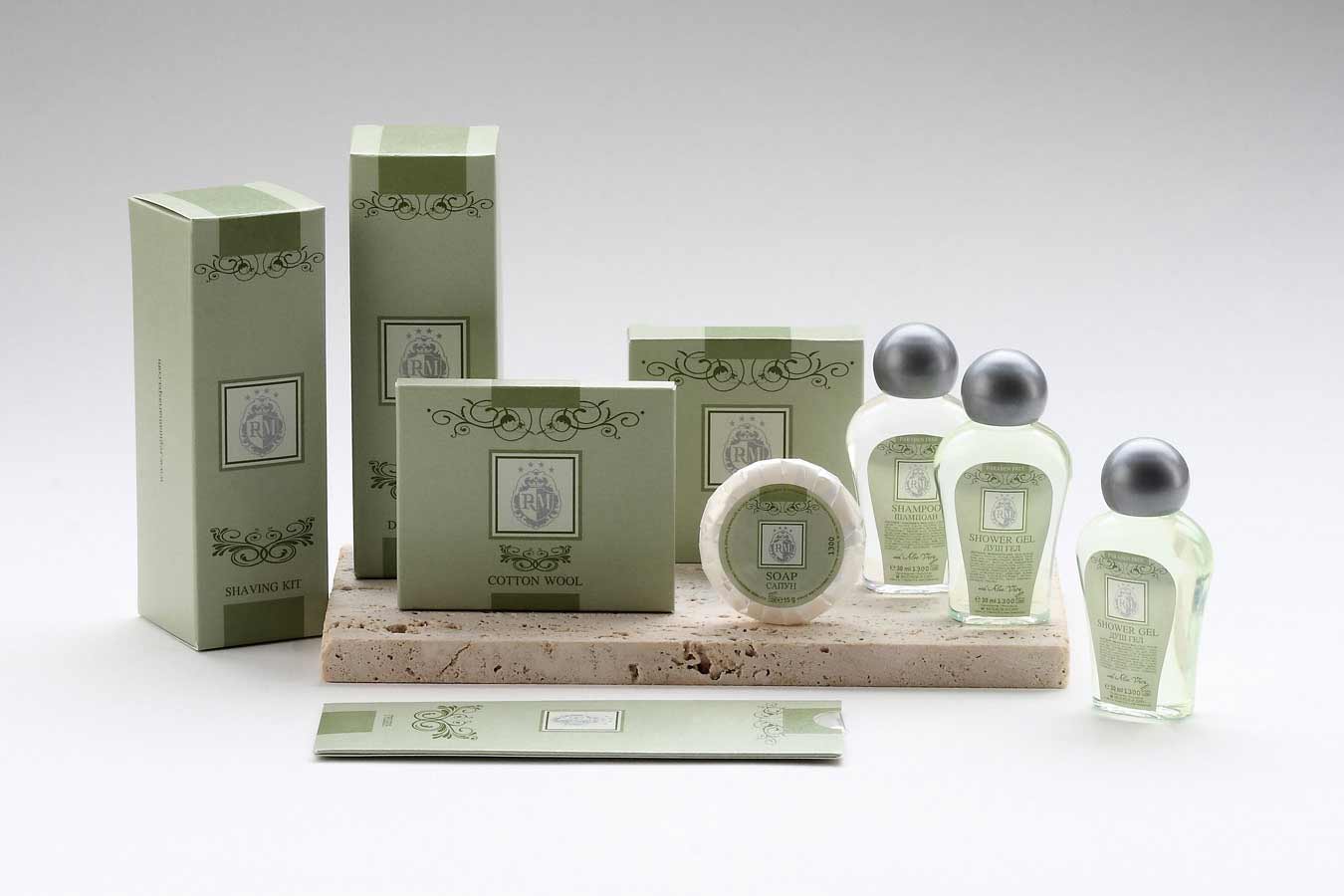 Regina Marina Spa Design Hotel – Bulgaria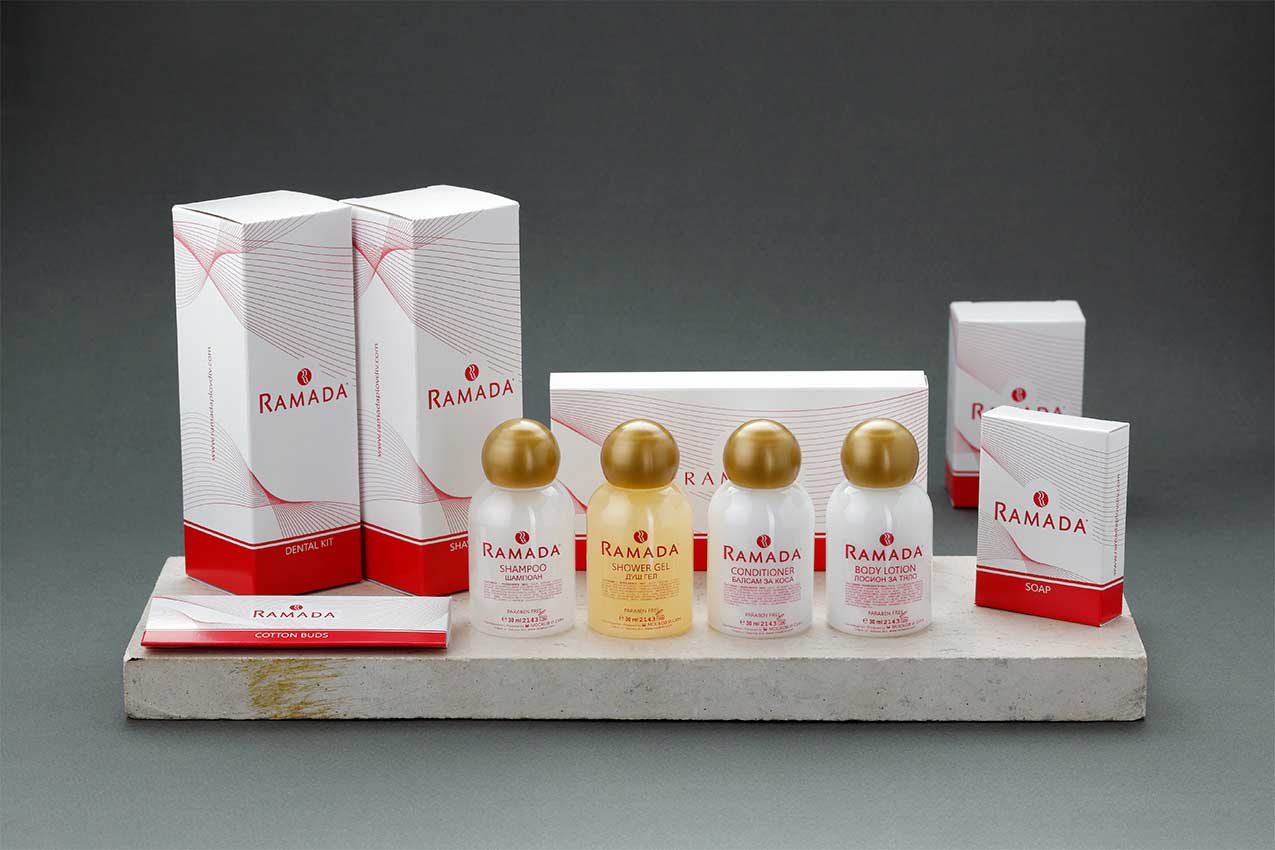 Ramada Sofia City Center – Bulgaria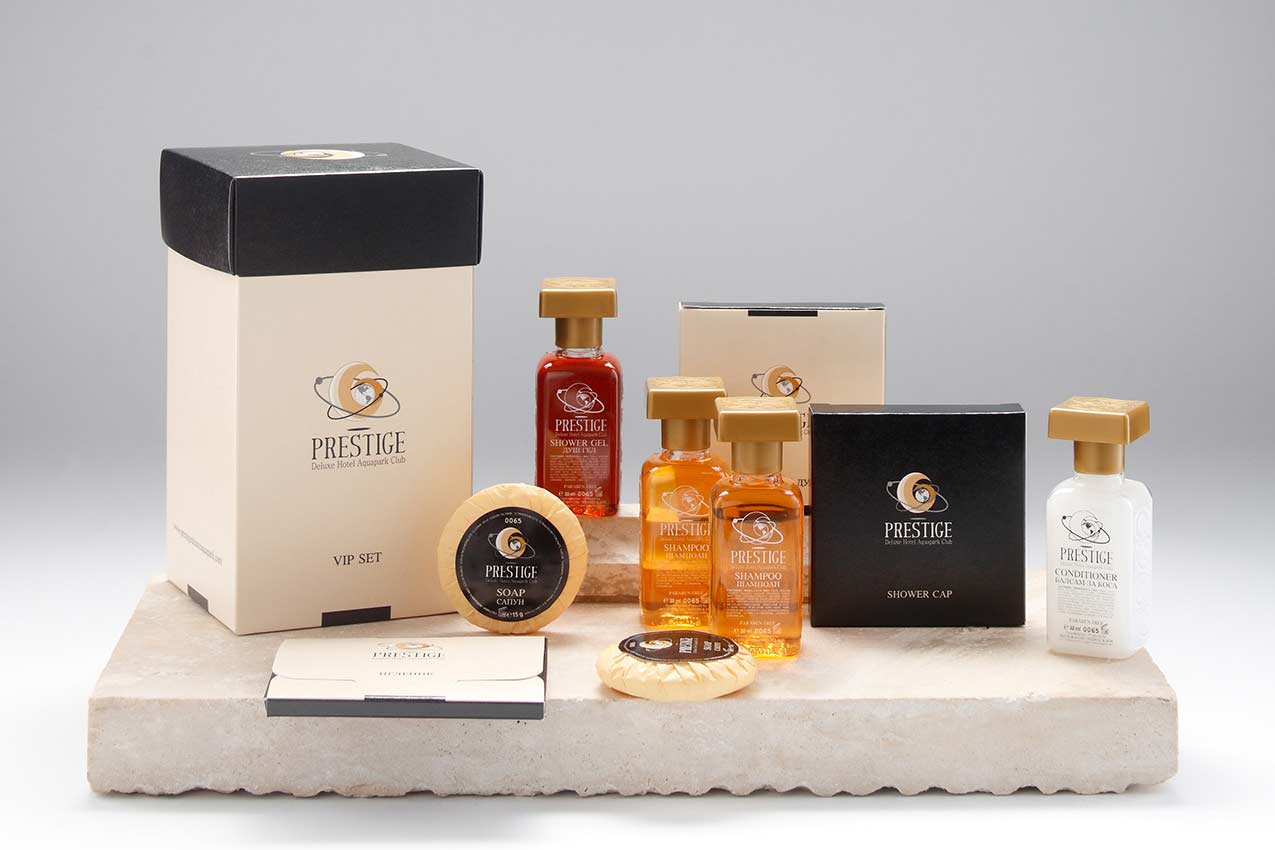 Prestige Deluxe Hotel Aquapark Club – Bulgaria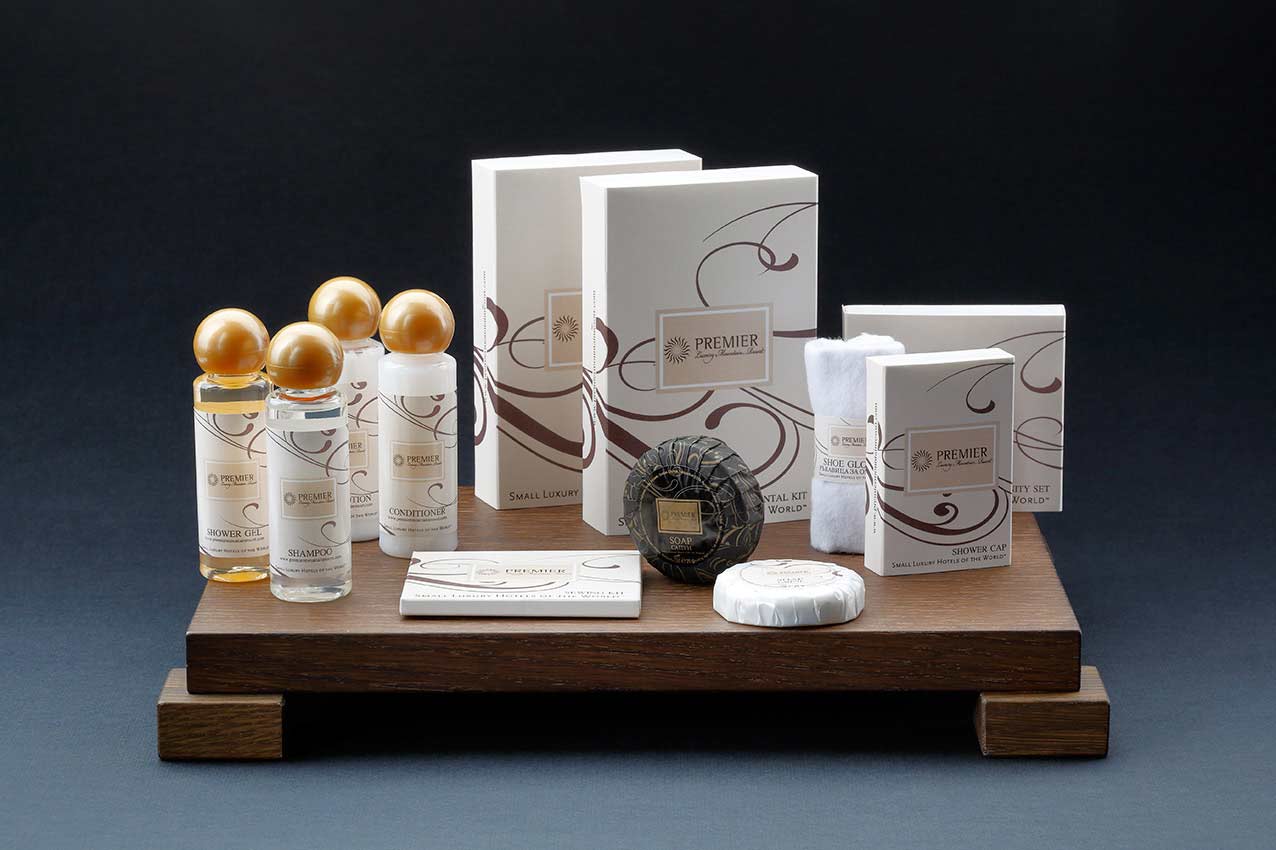 Premier Luxury Mountain Resort – Bulgaria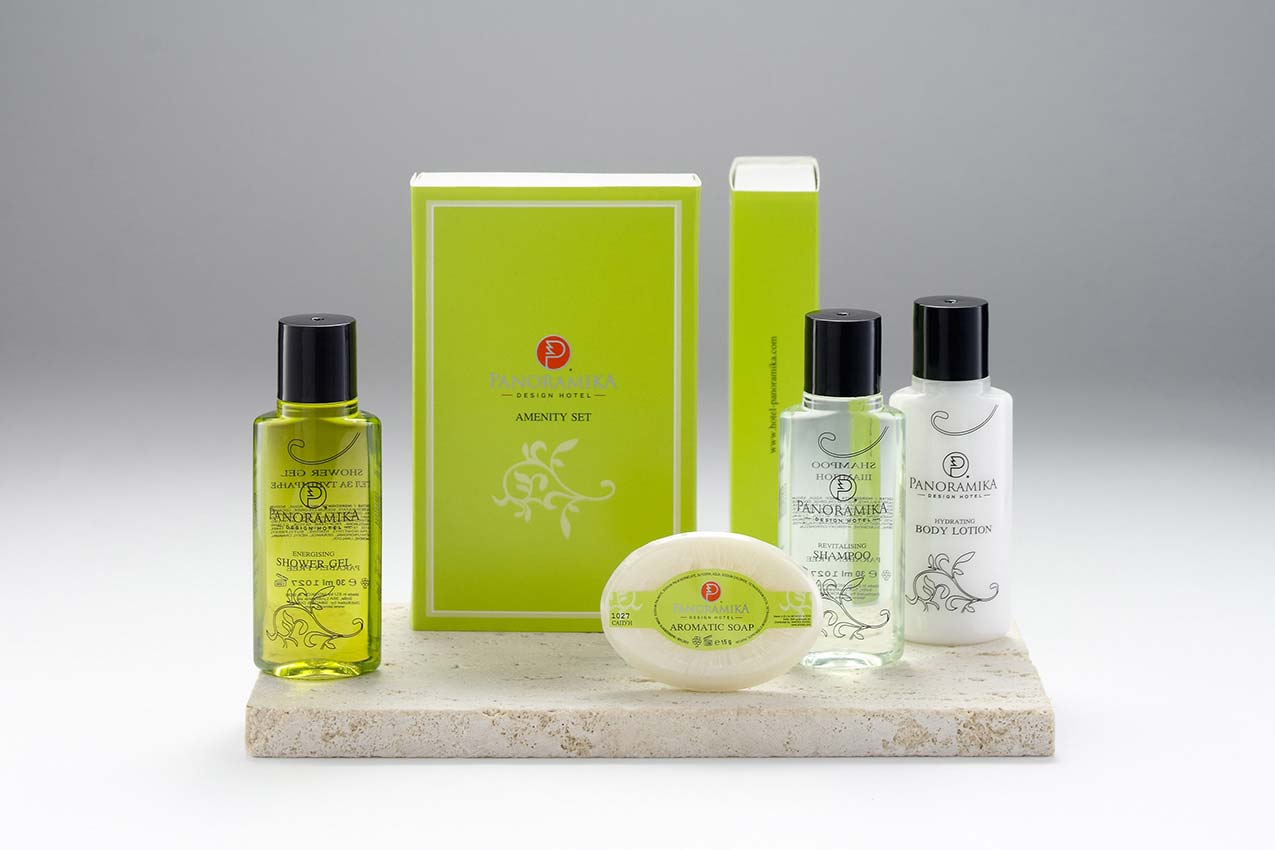 Hotel Panoramika Design – Macedonia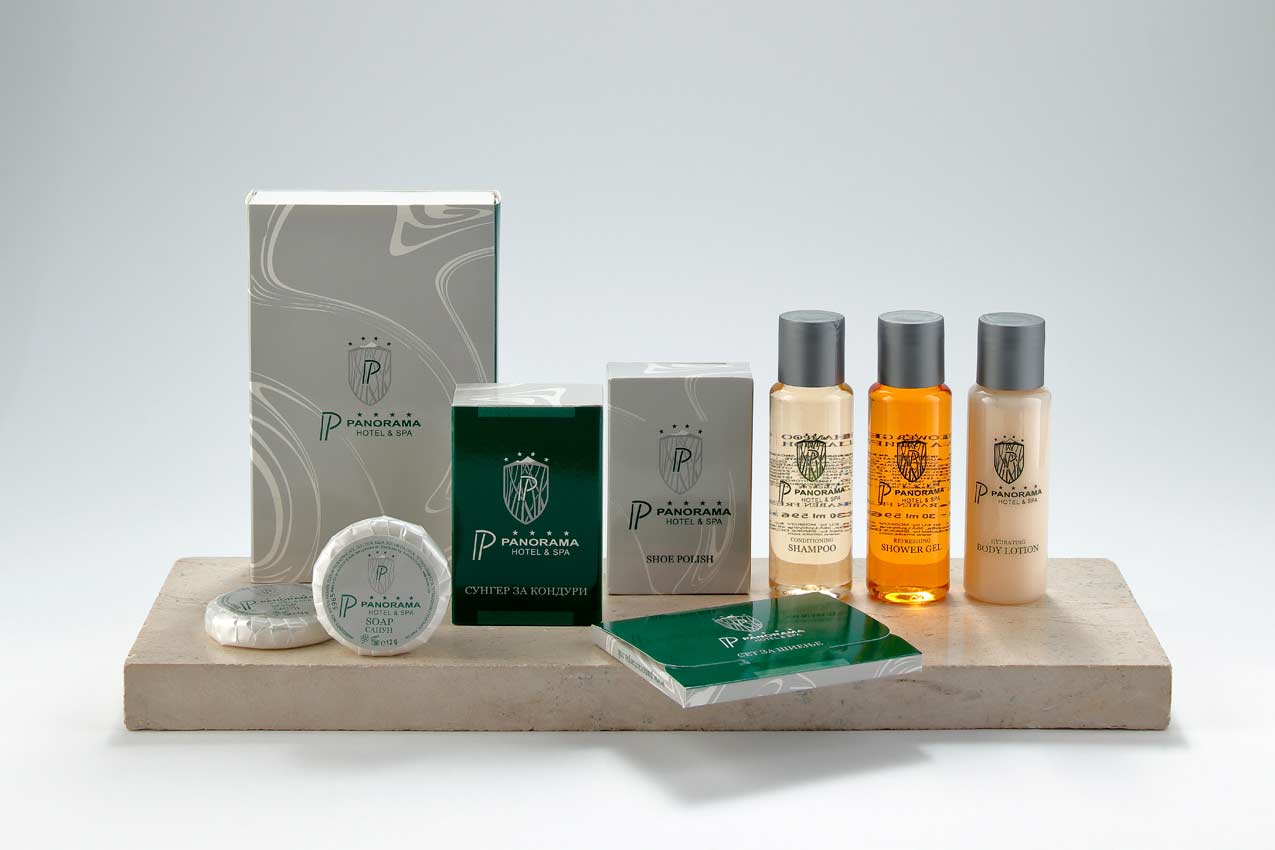 Panorama Hotel And SPA – Bulgaria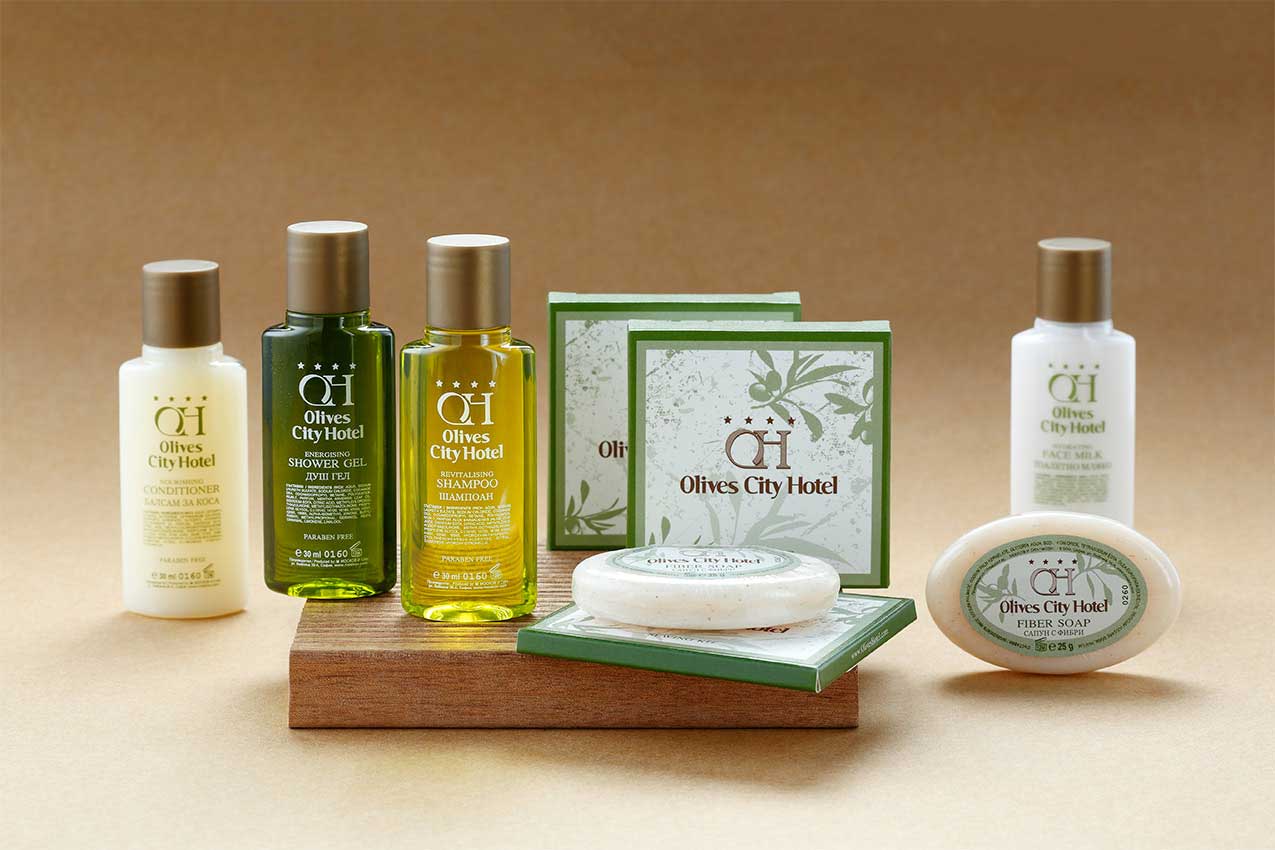 Olives City Hotel – Bulgaria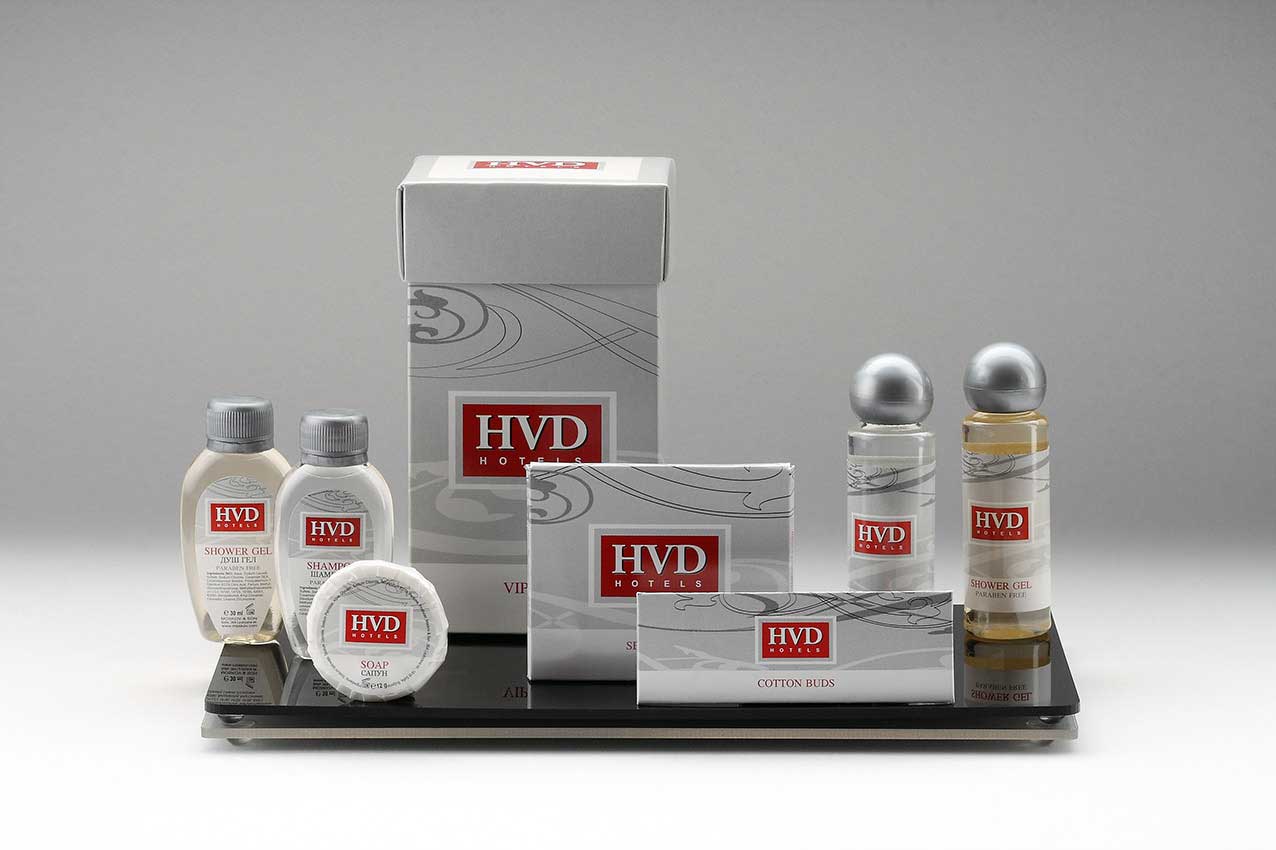 HVD Club Hotel Miramar – Bulgaria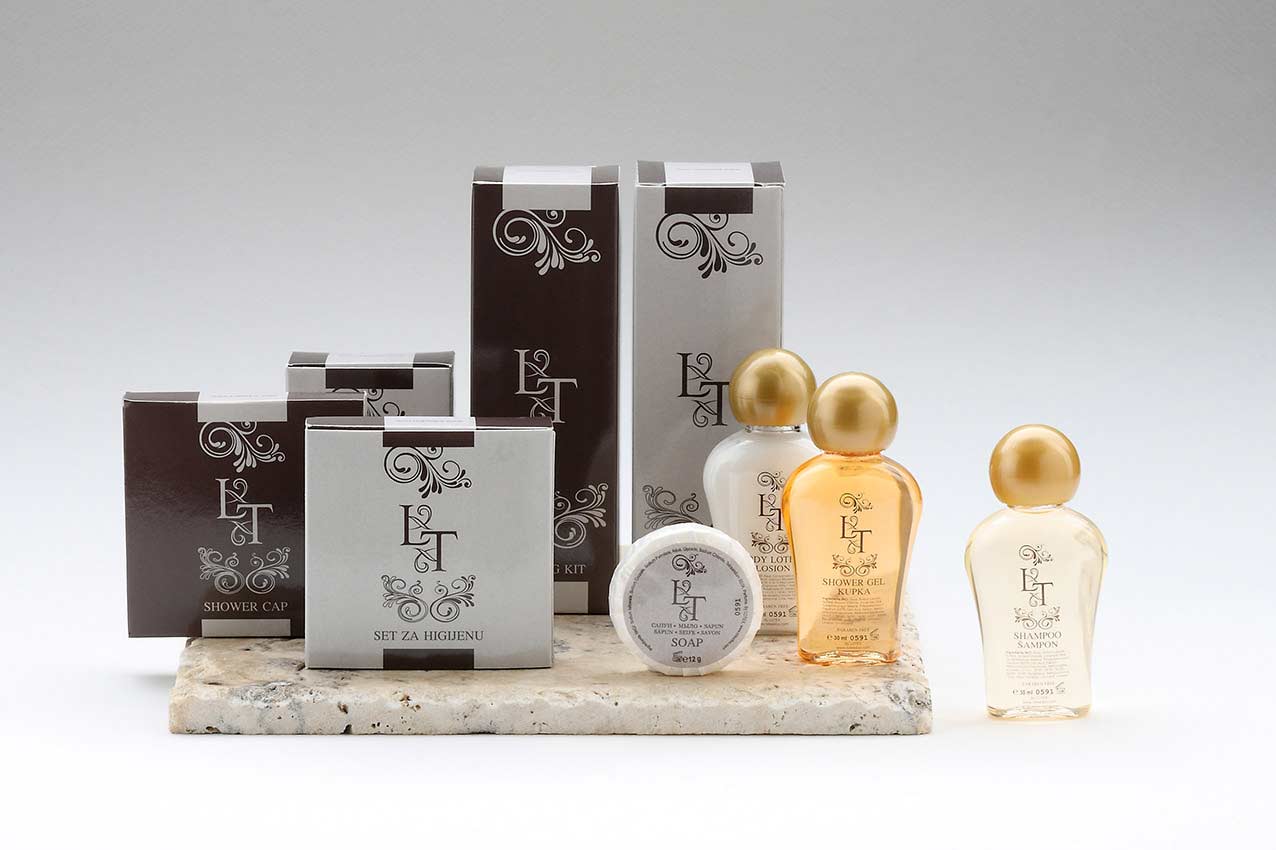 Lotex – Bosna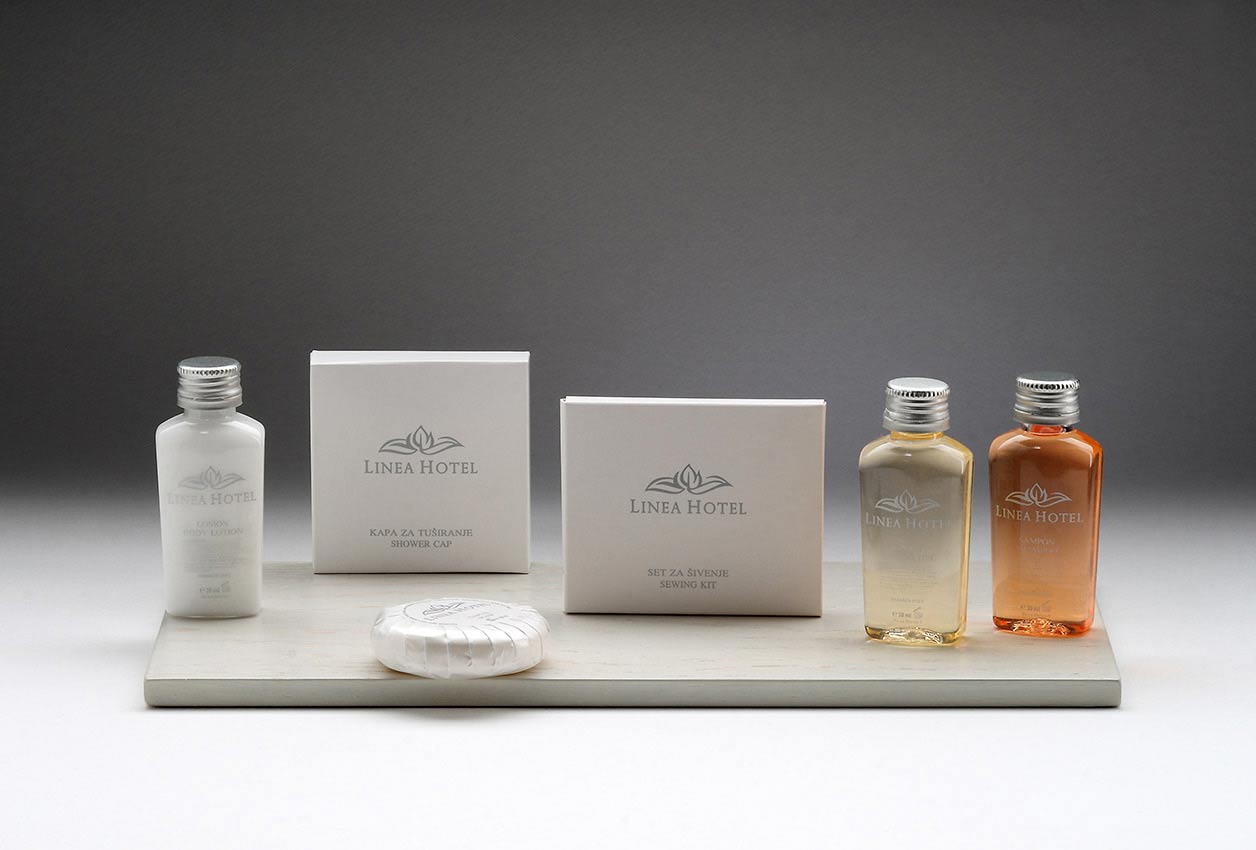 Linea Hotel – Serbia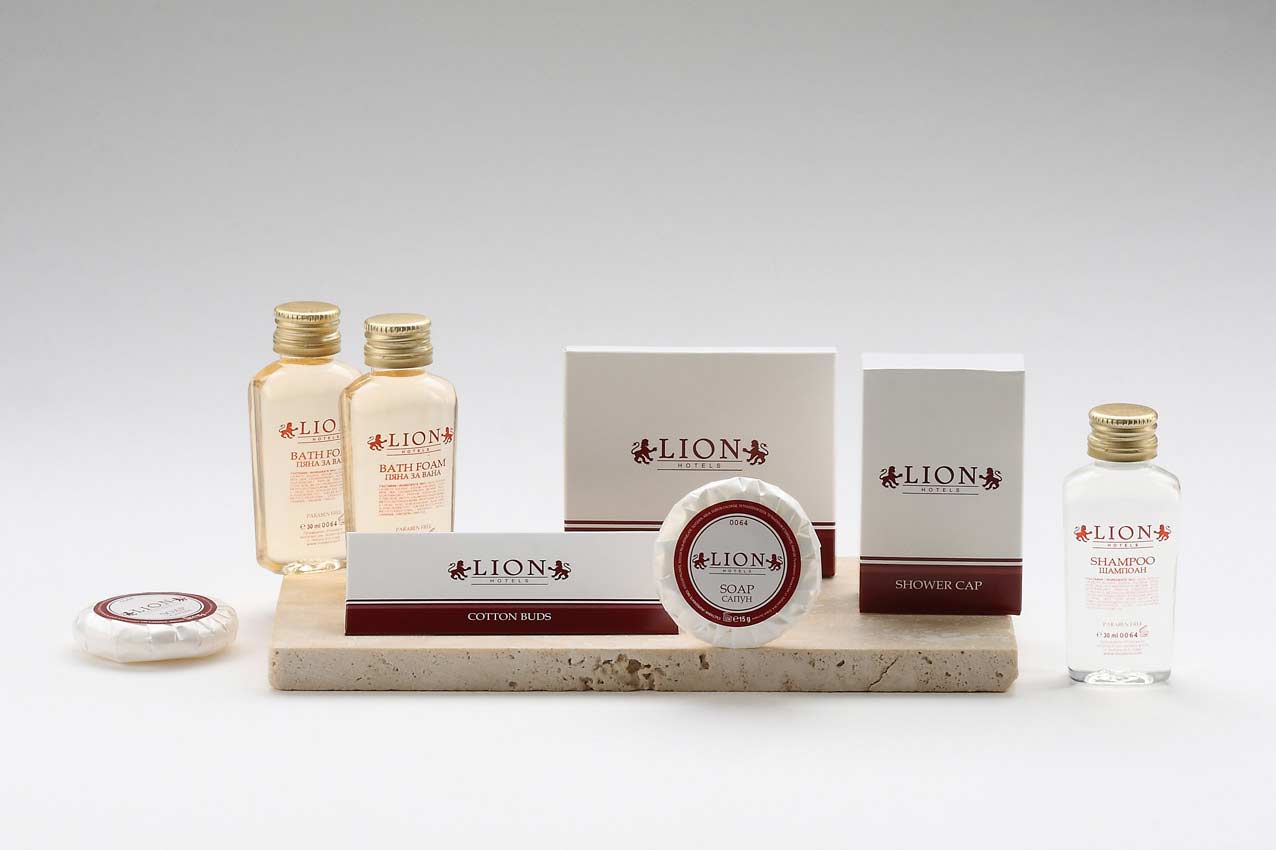 Lion Hotels – Bulgaria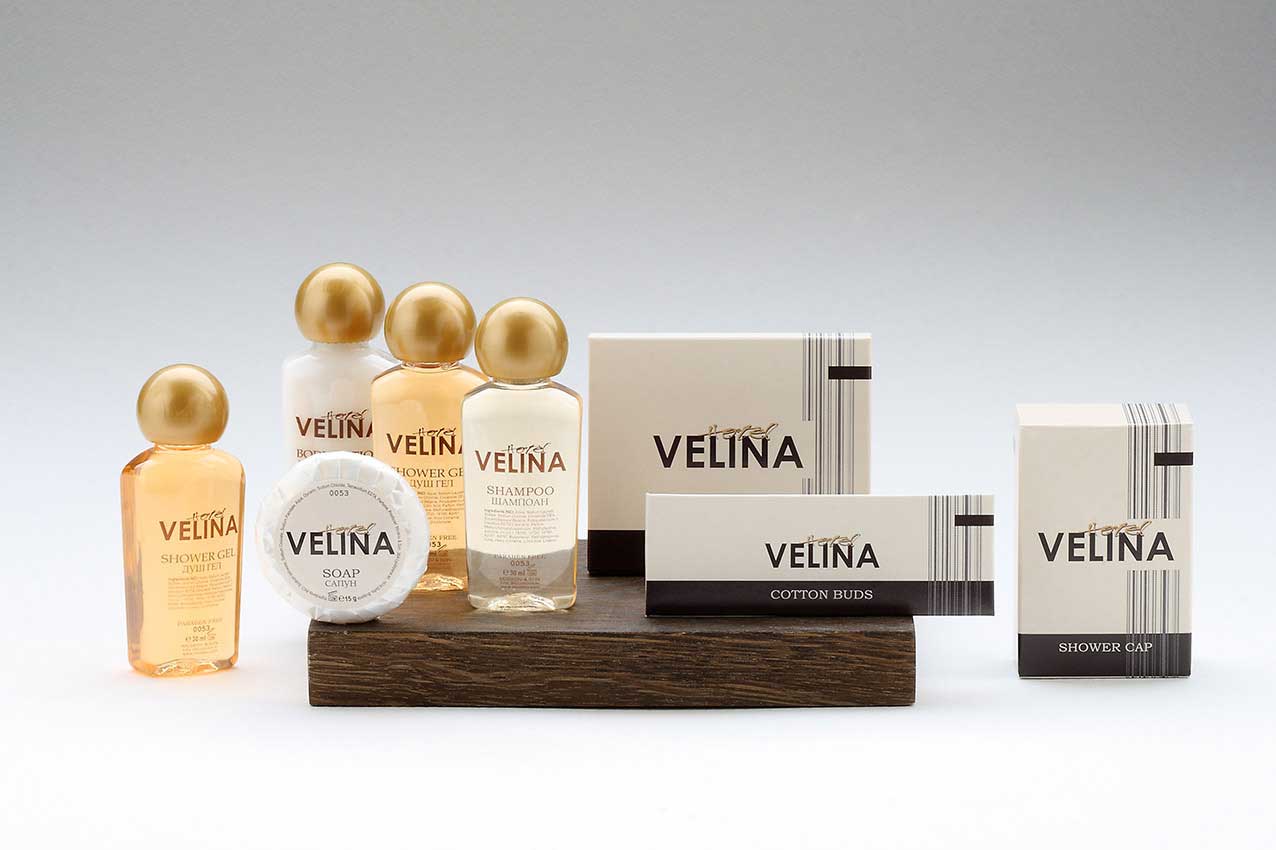 Velina Hotel – Bulgaria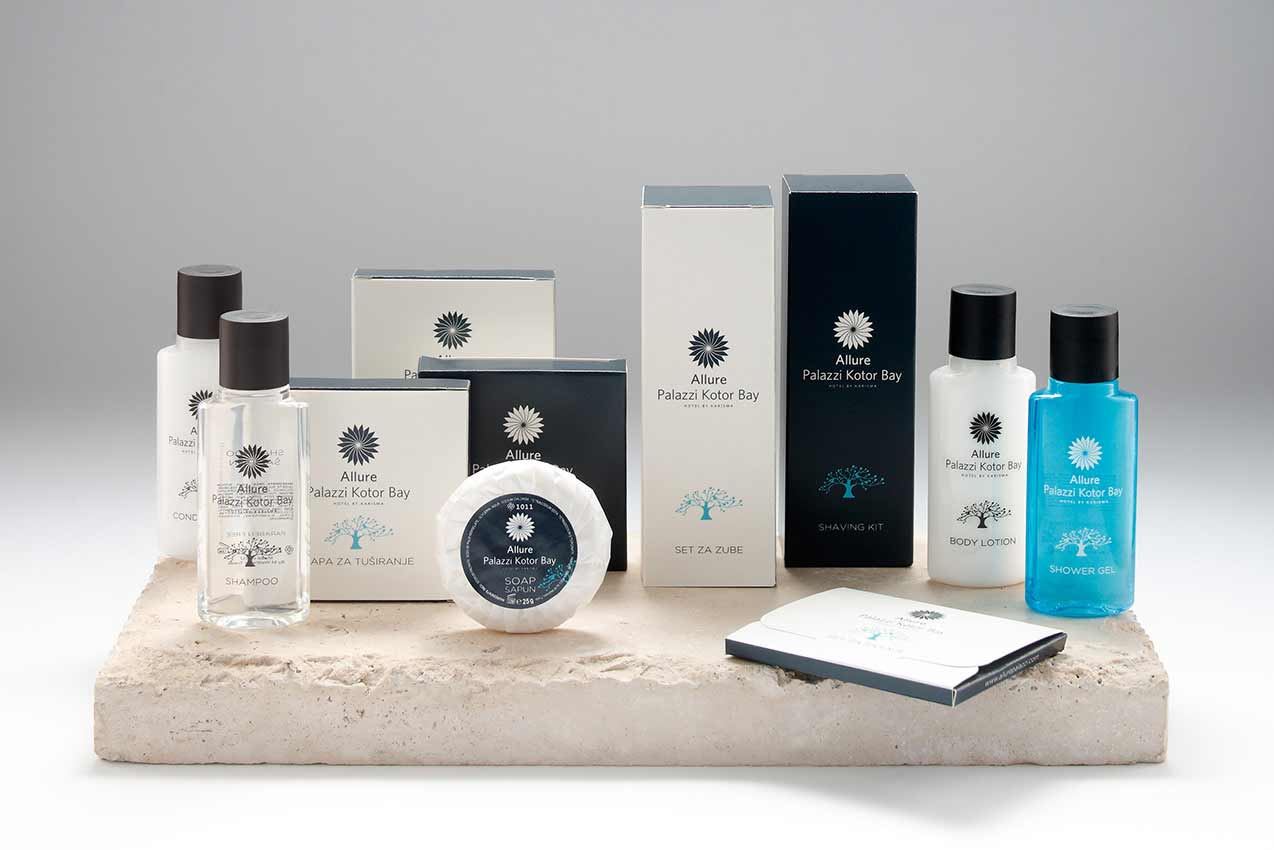 Allure Palazzi Kotor Bay – Montenegro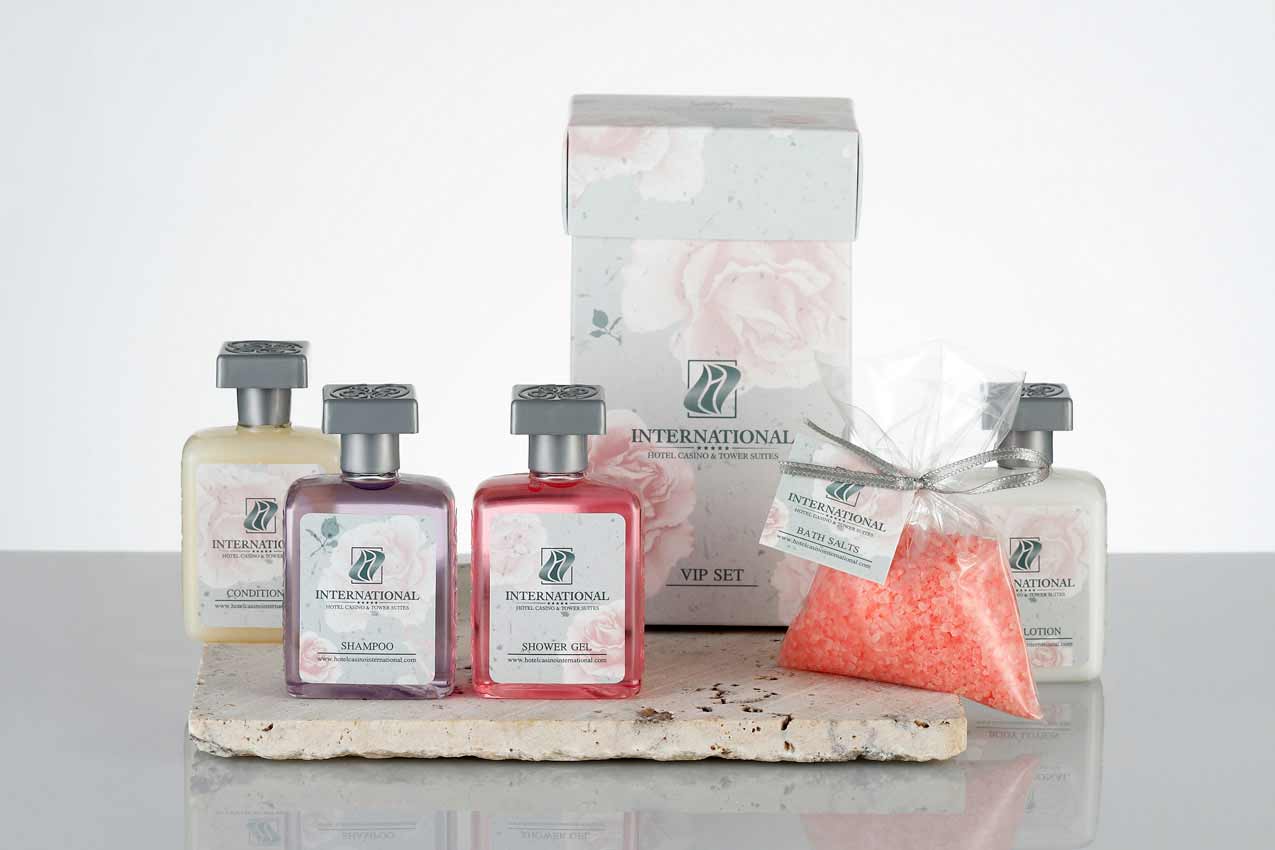 International Hotel Casino & Tower Suites – Bulgaria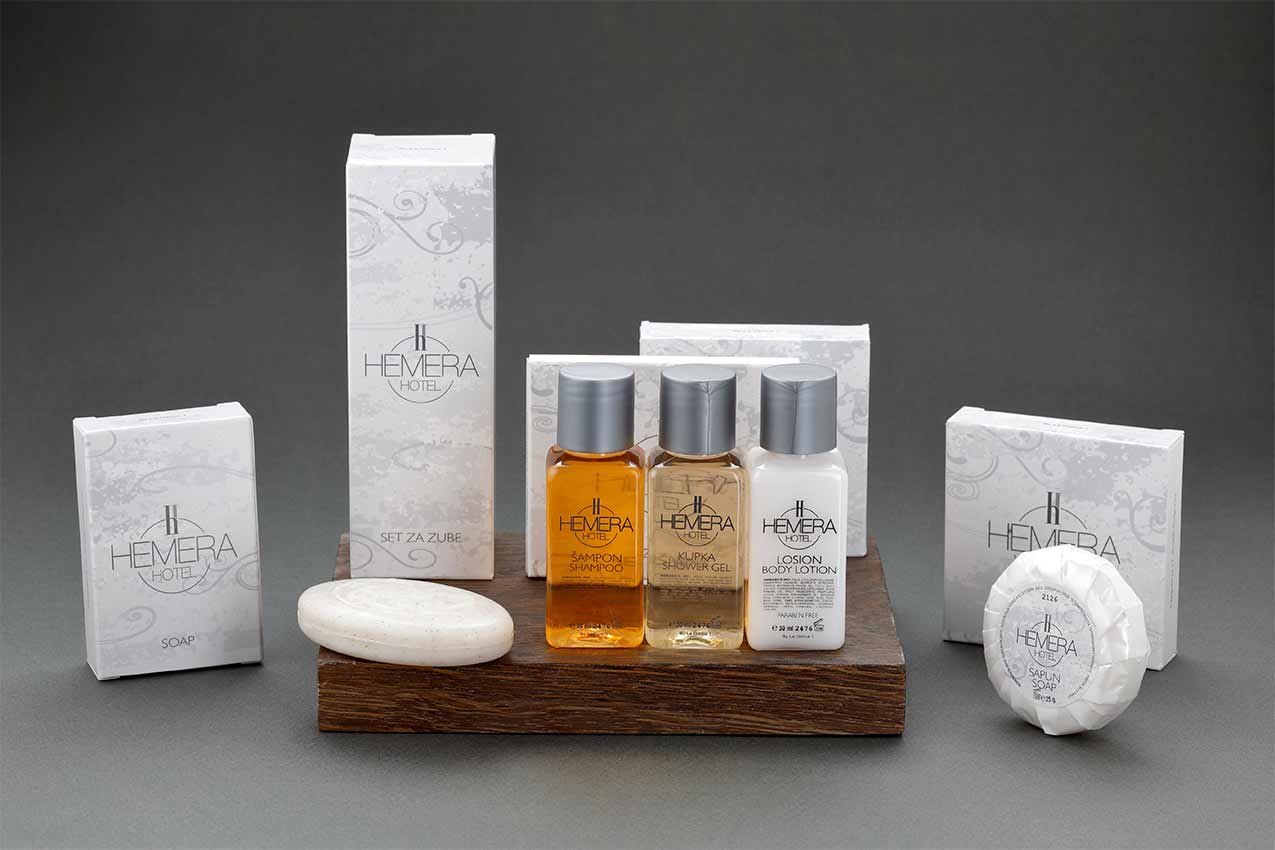 Hemera Hotel – Montenegro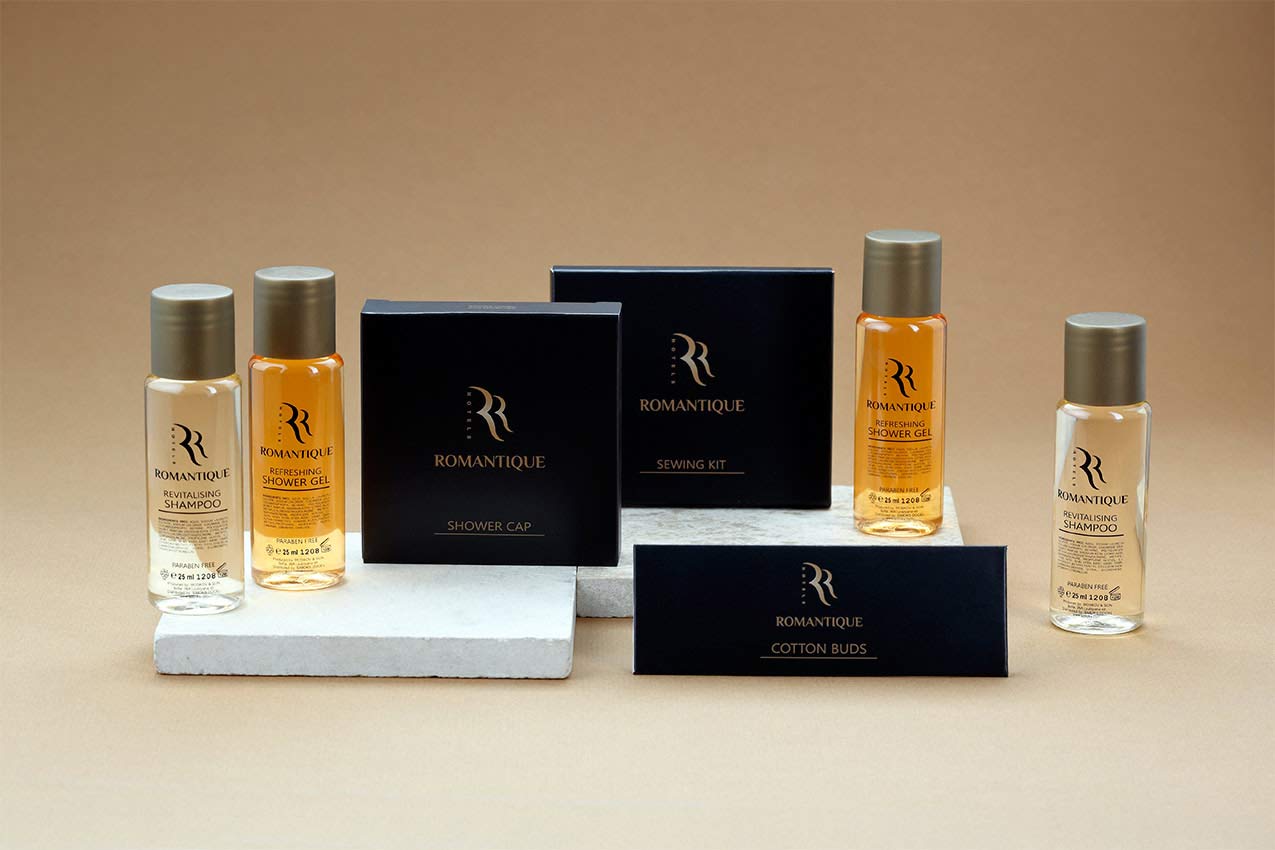 Romantique Hotel Veles – Macedonia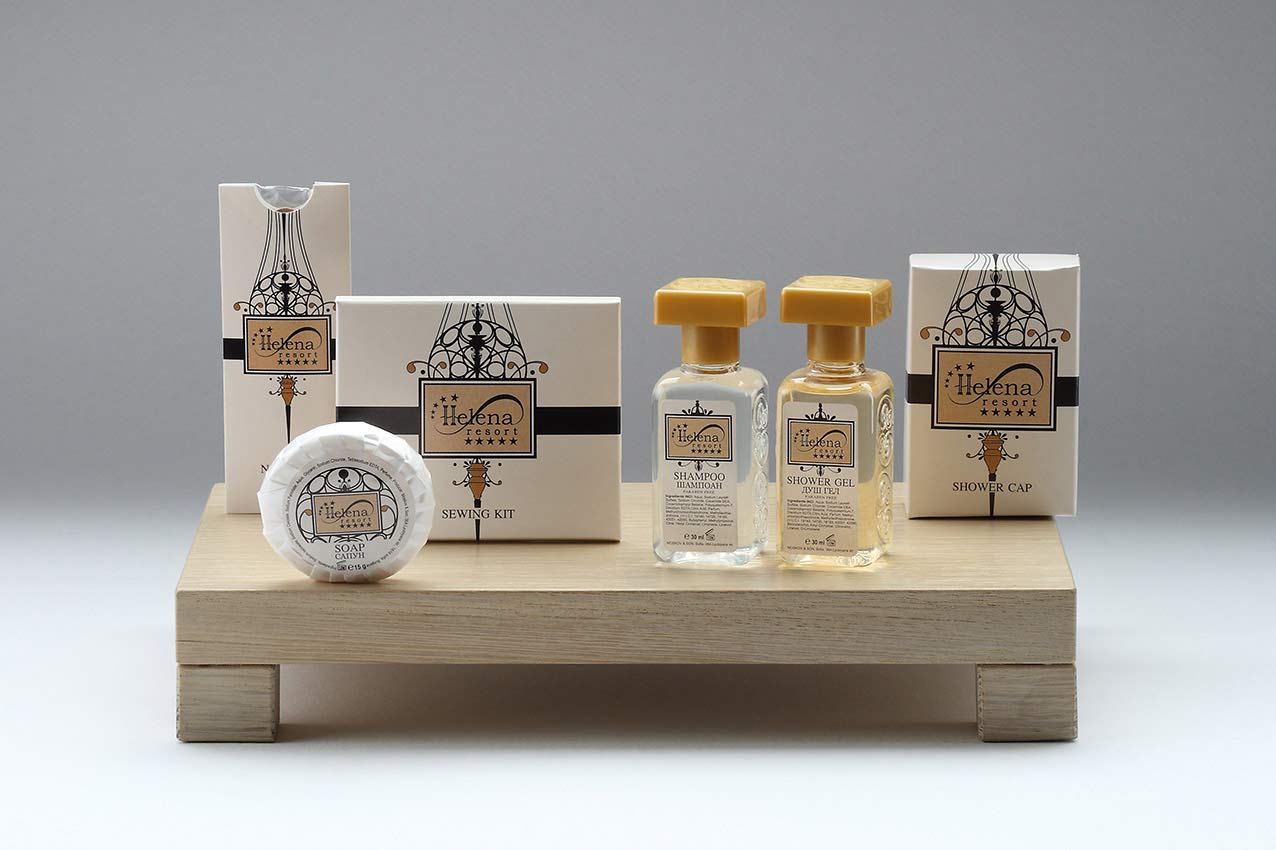 Helena Resort – Bulgaria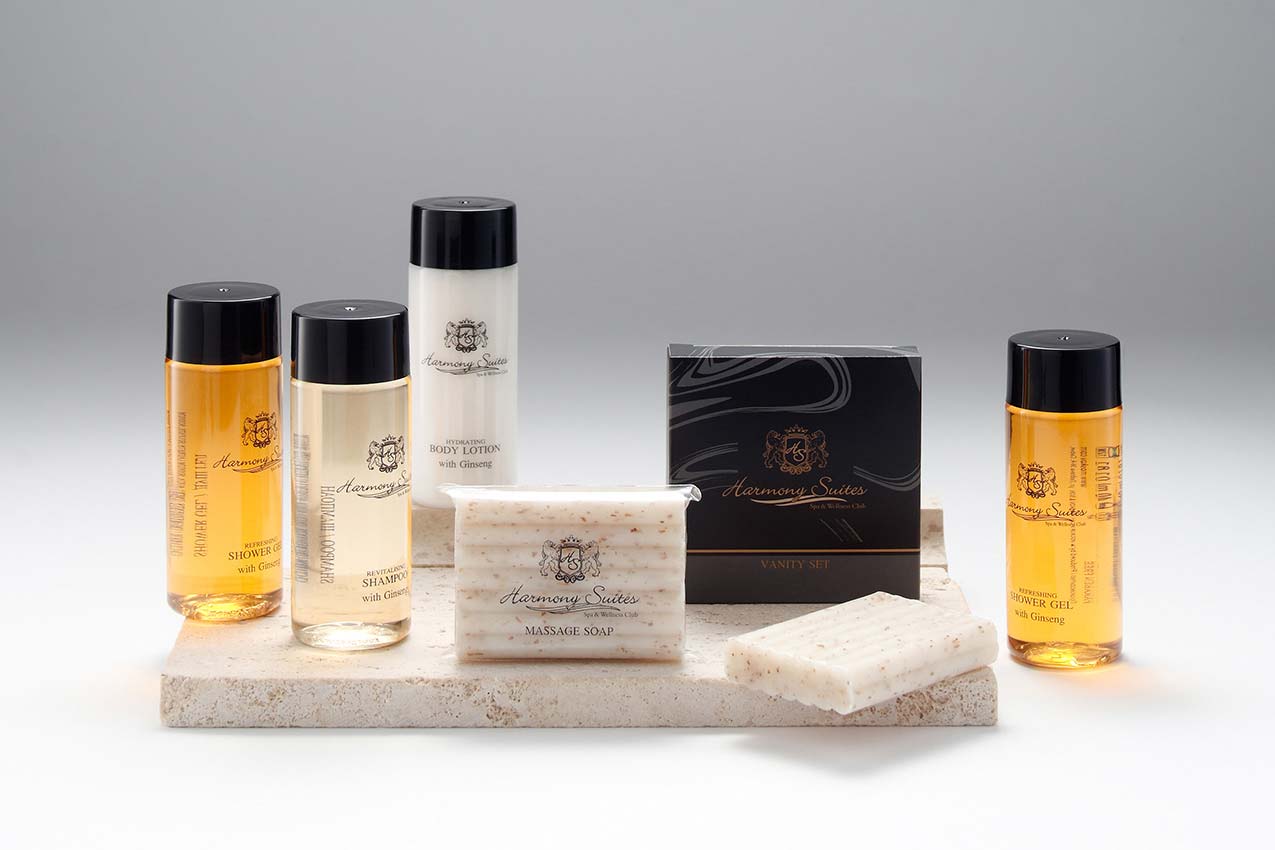 Harmony Suites – Bulgaria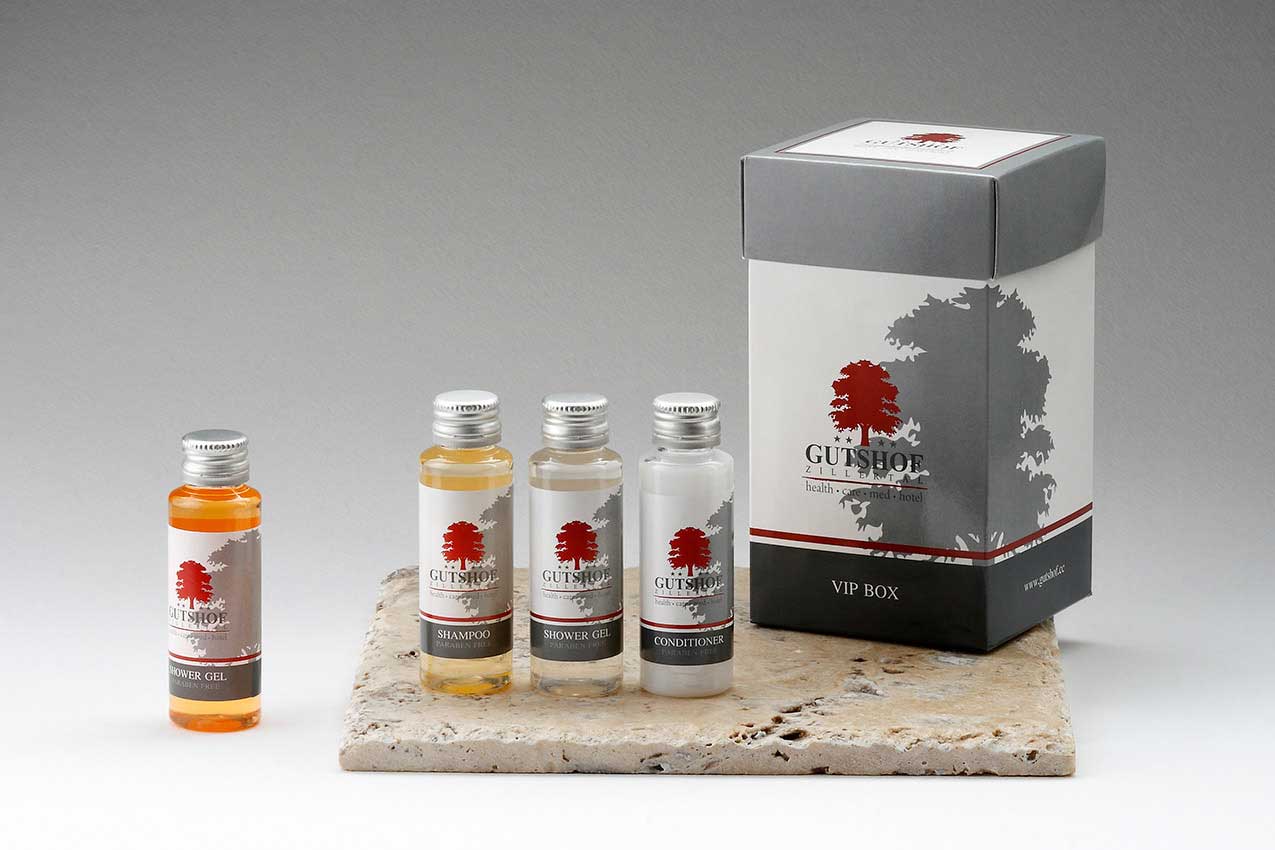 Gutshof – Austria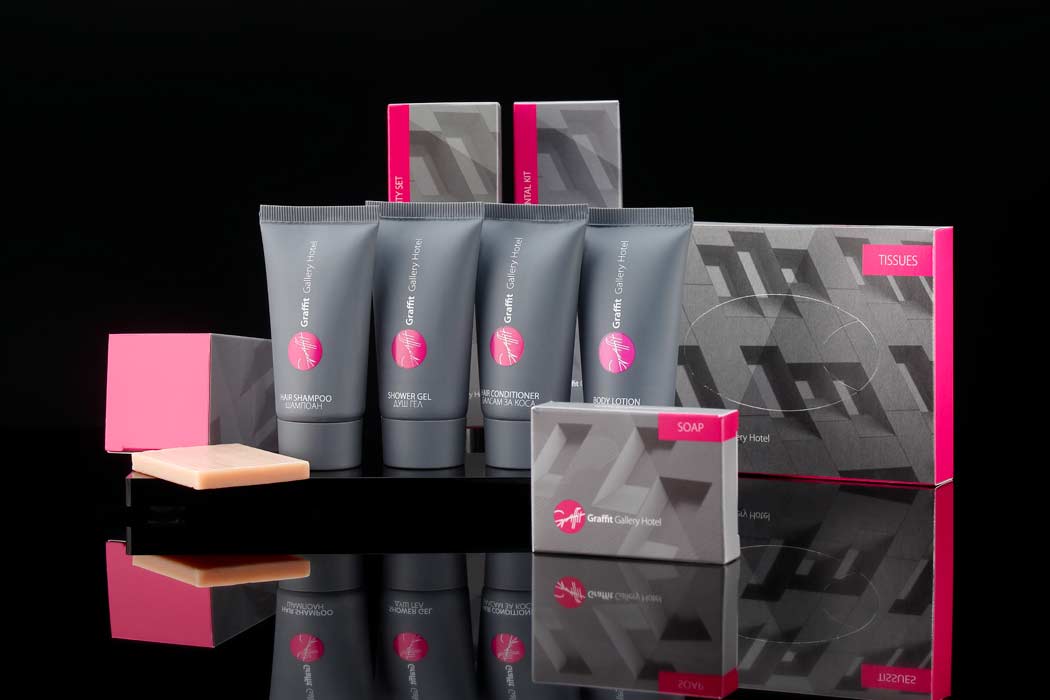 Graffit Gallery Hotel – Bulgaria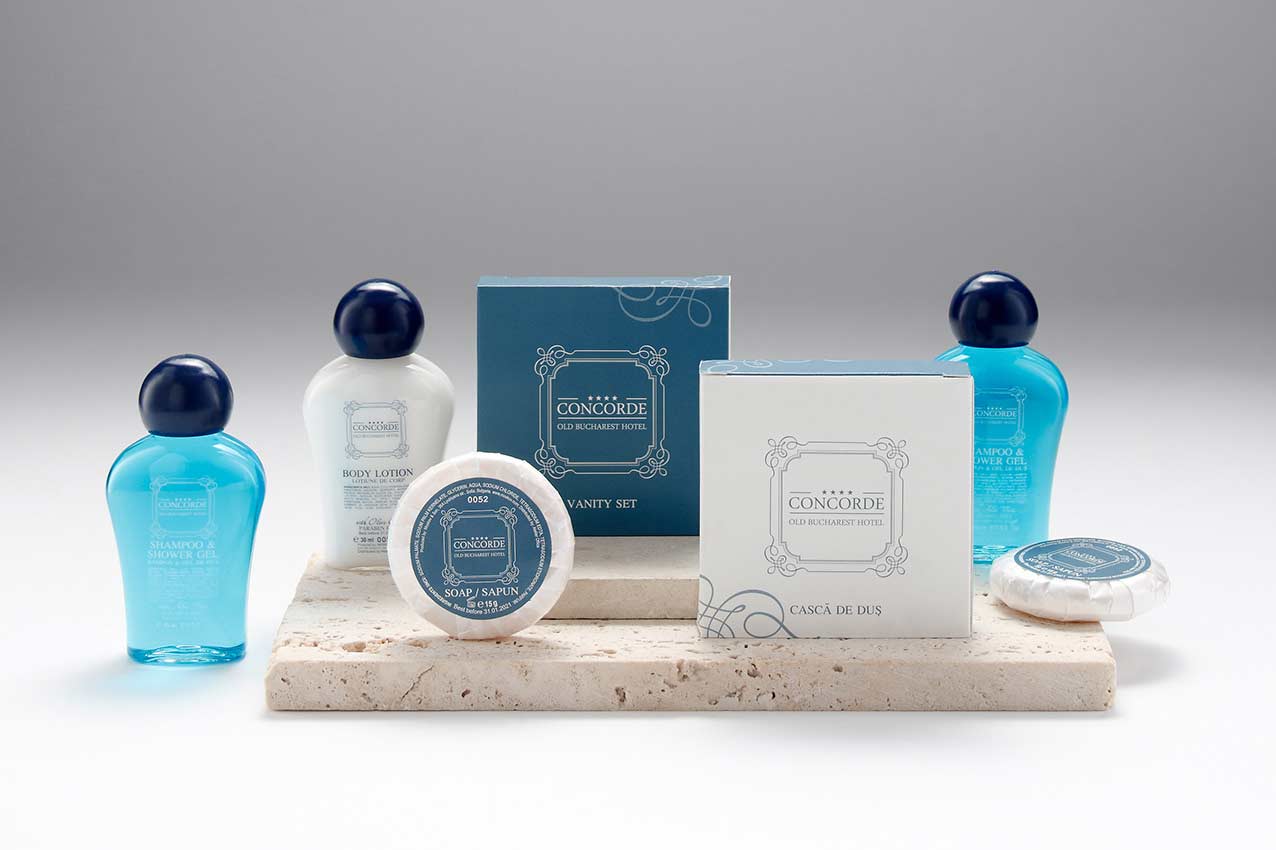 Concorde Old Bucharest Hotel – Romania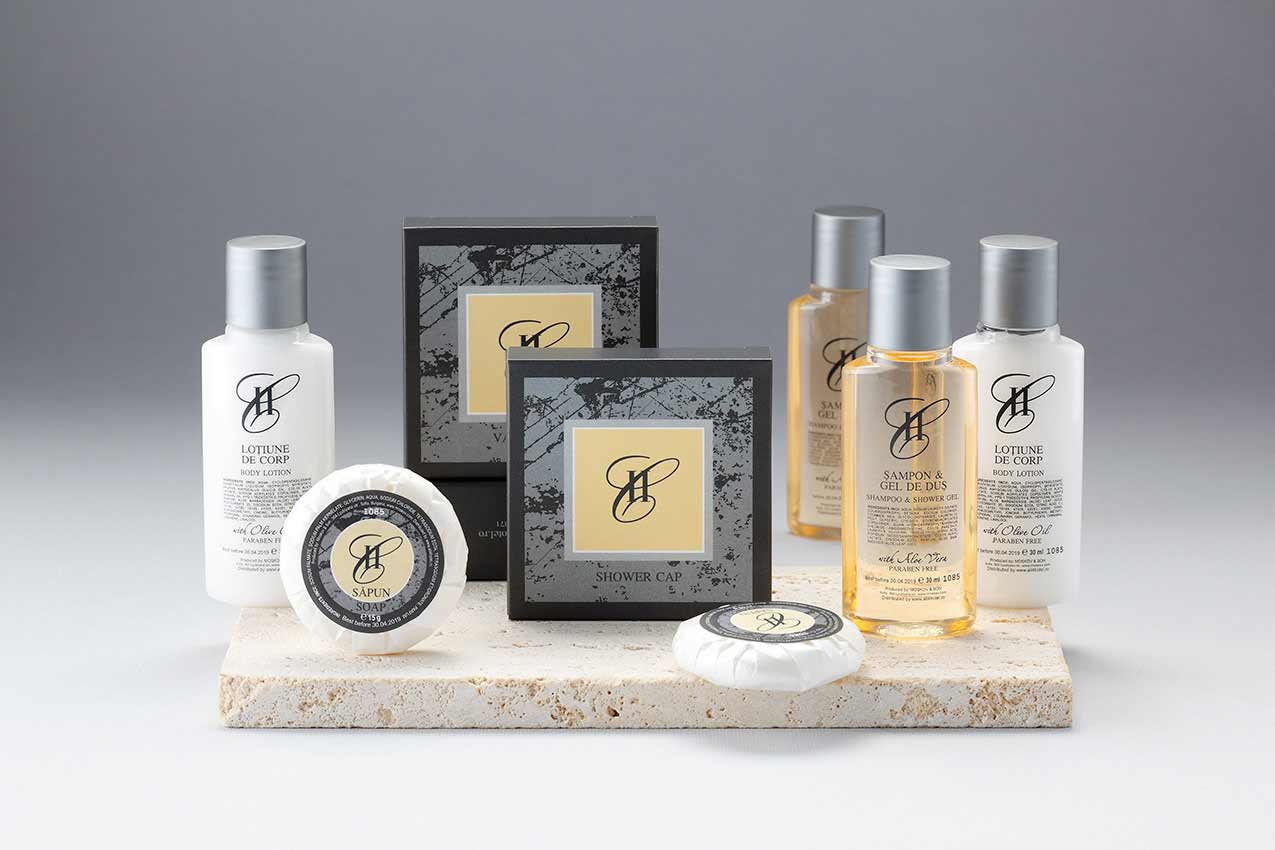 City Satu Mare Hotel – Romania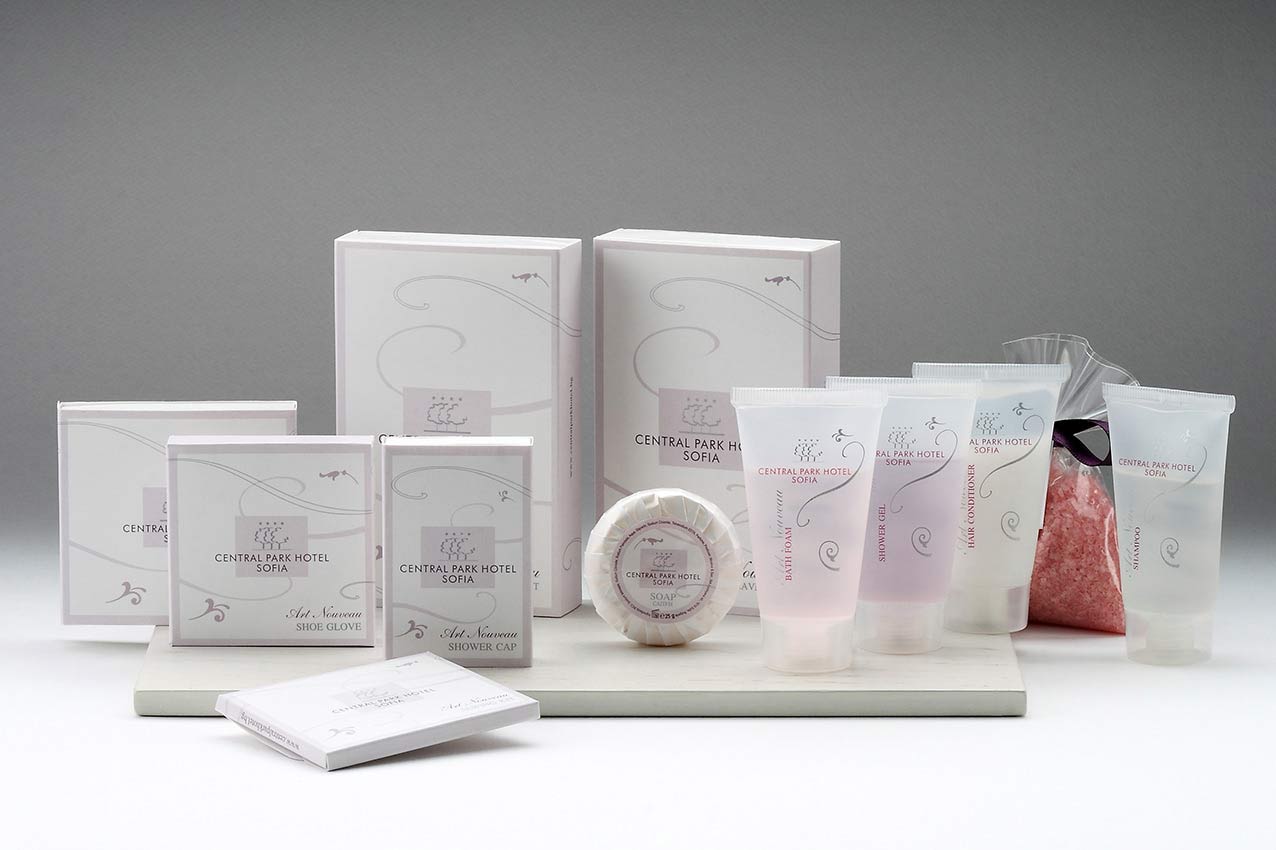 Central Park Hotel – Bulgaria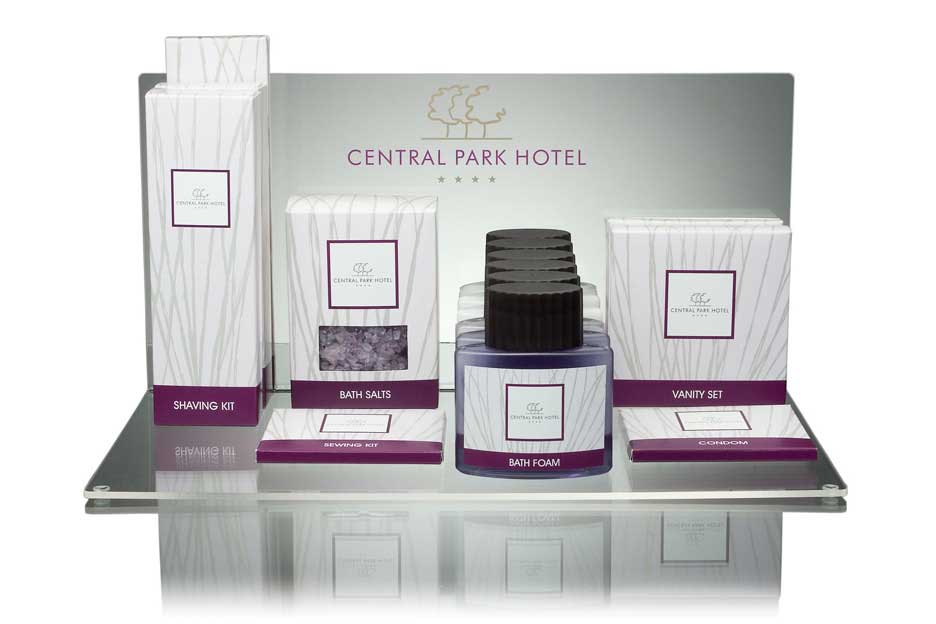 Central Park Hotel – Bulgaria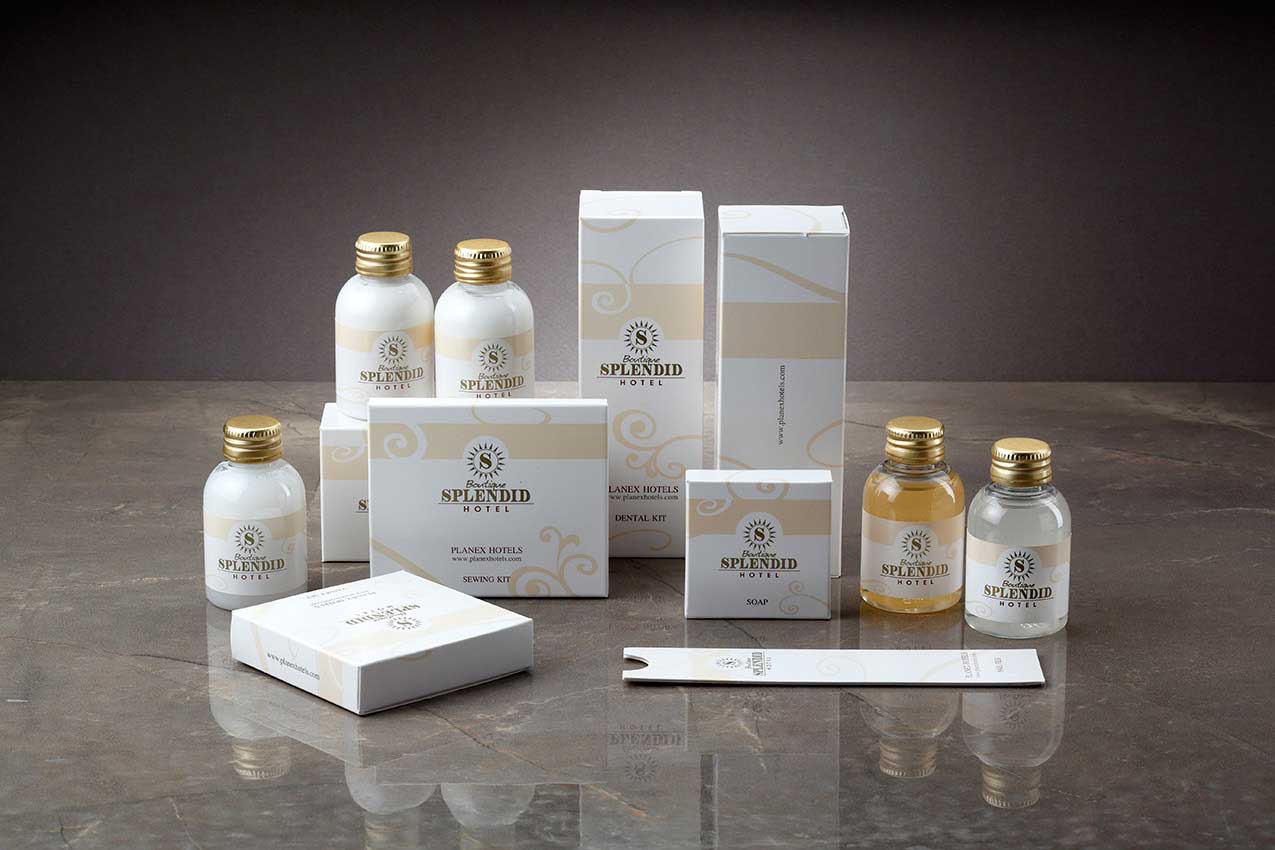 Boutique Splendid Hotel – Bulgaria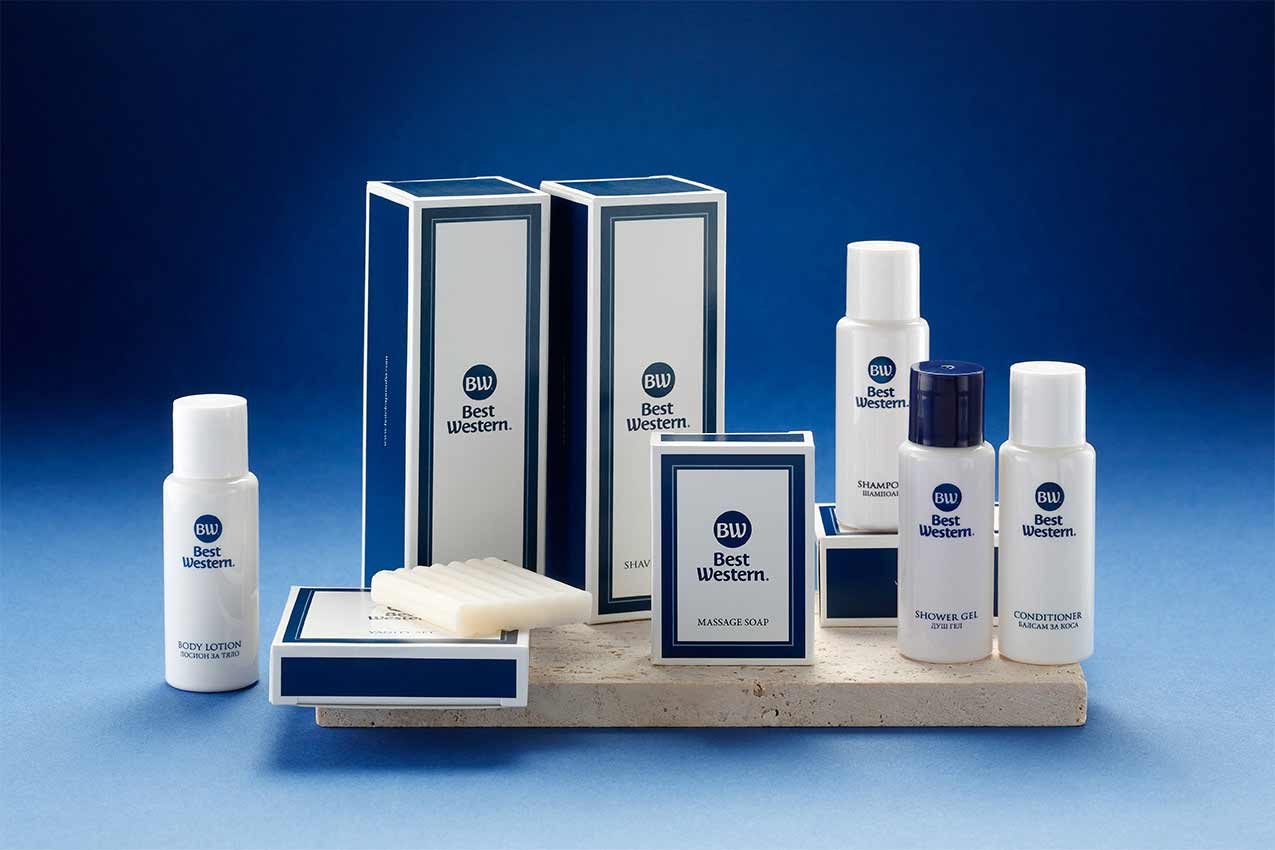 Best Western Hotel Expo – Bulgaria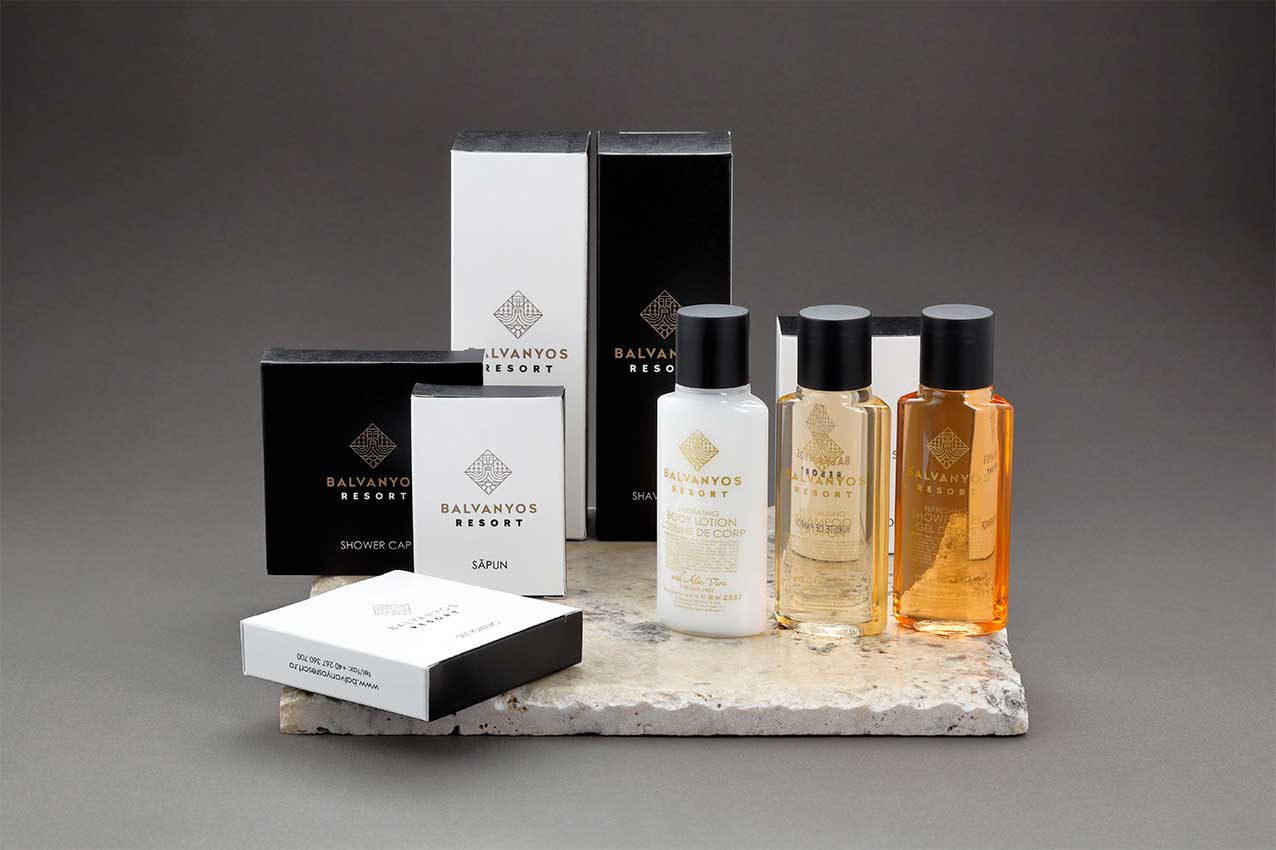 Balvanyos Resort – Romania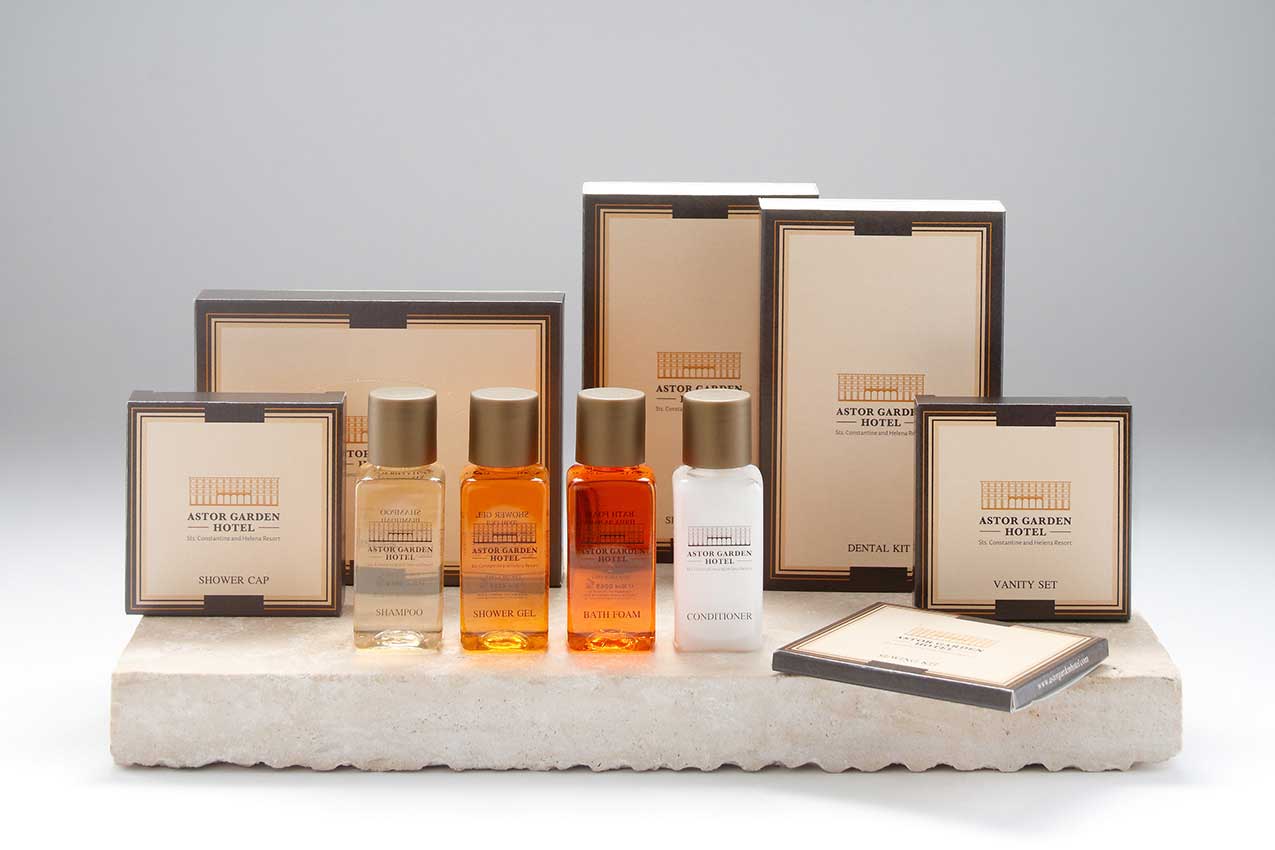 Astor Garden Hotel – Bulgaria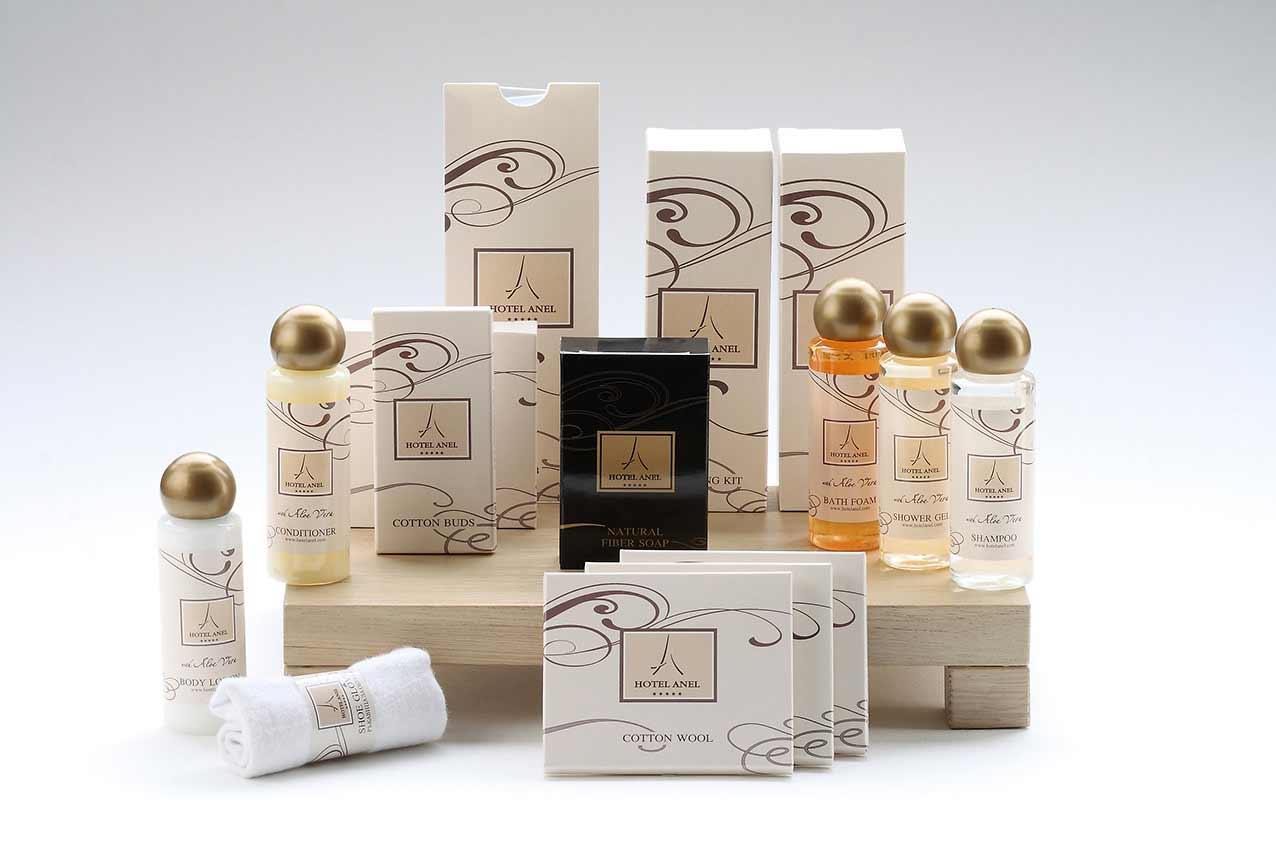 Anel Hotel – Bulgaria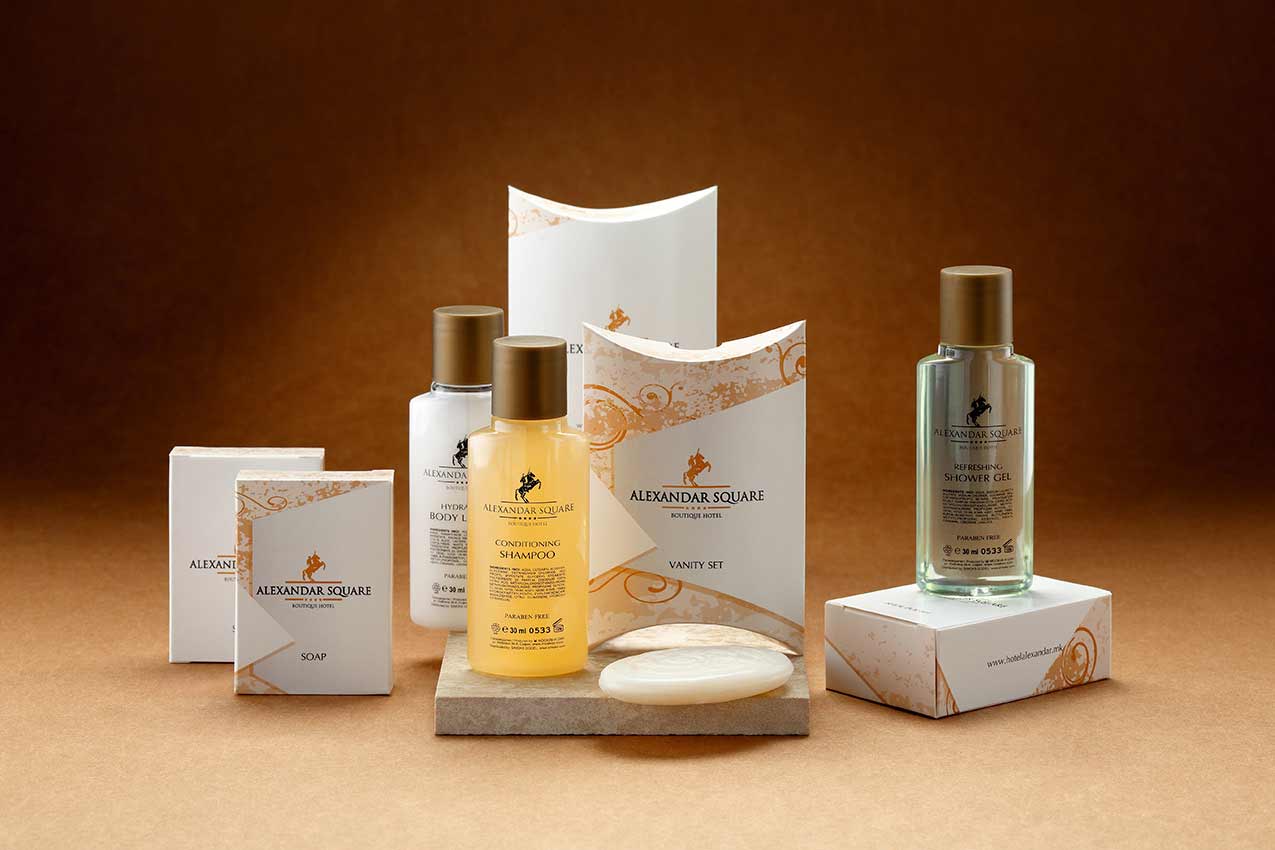 Alexandar Square – Macedonia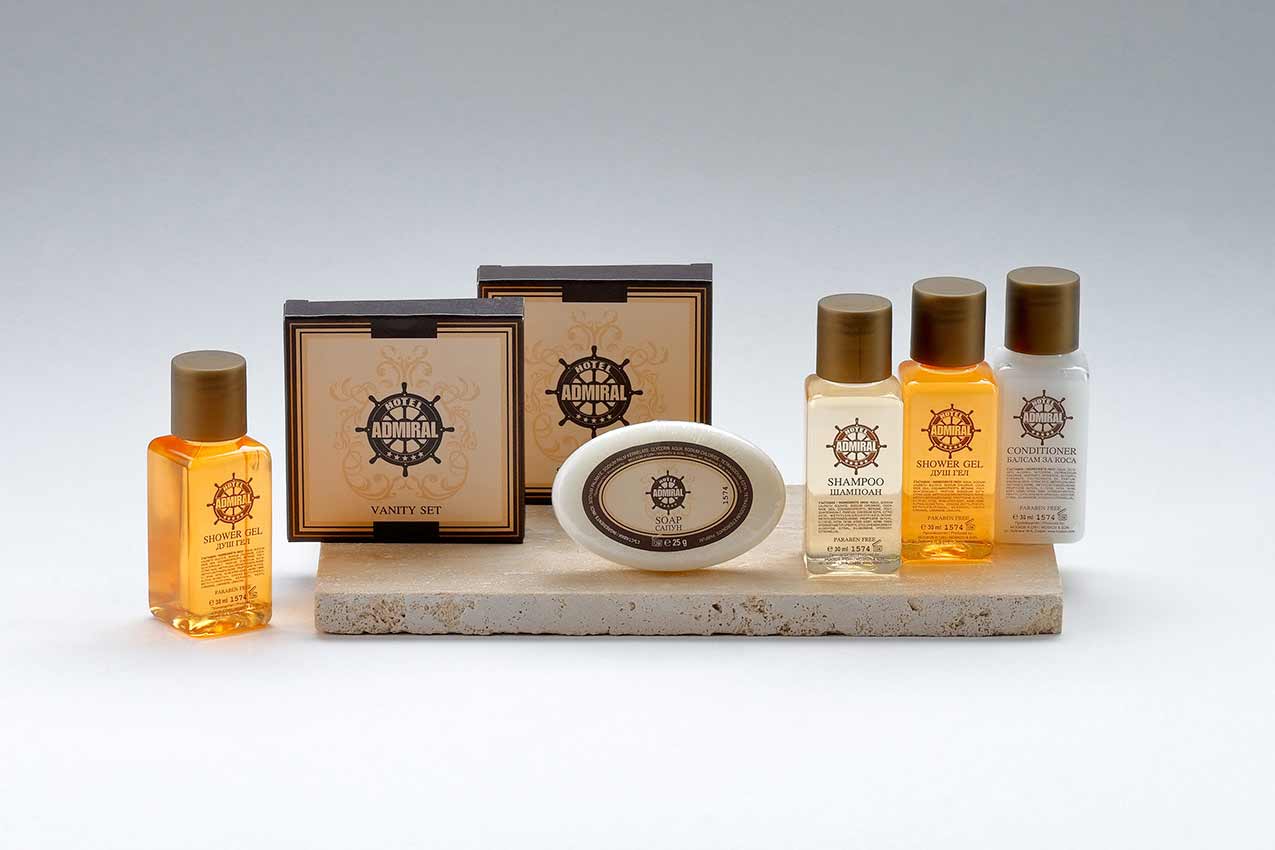 Admiral Golden Sands – Bulgaria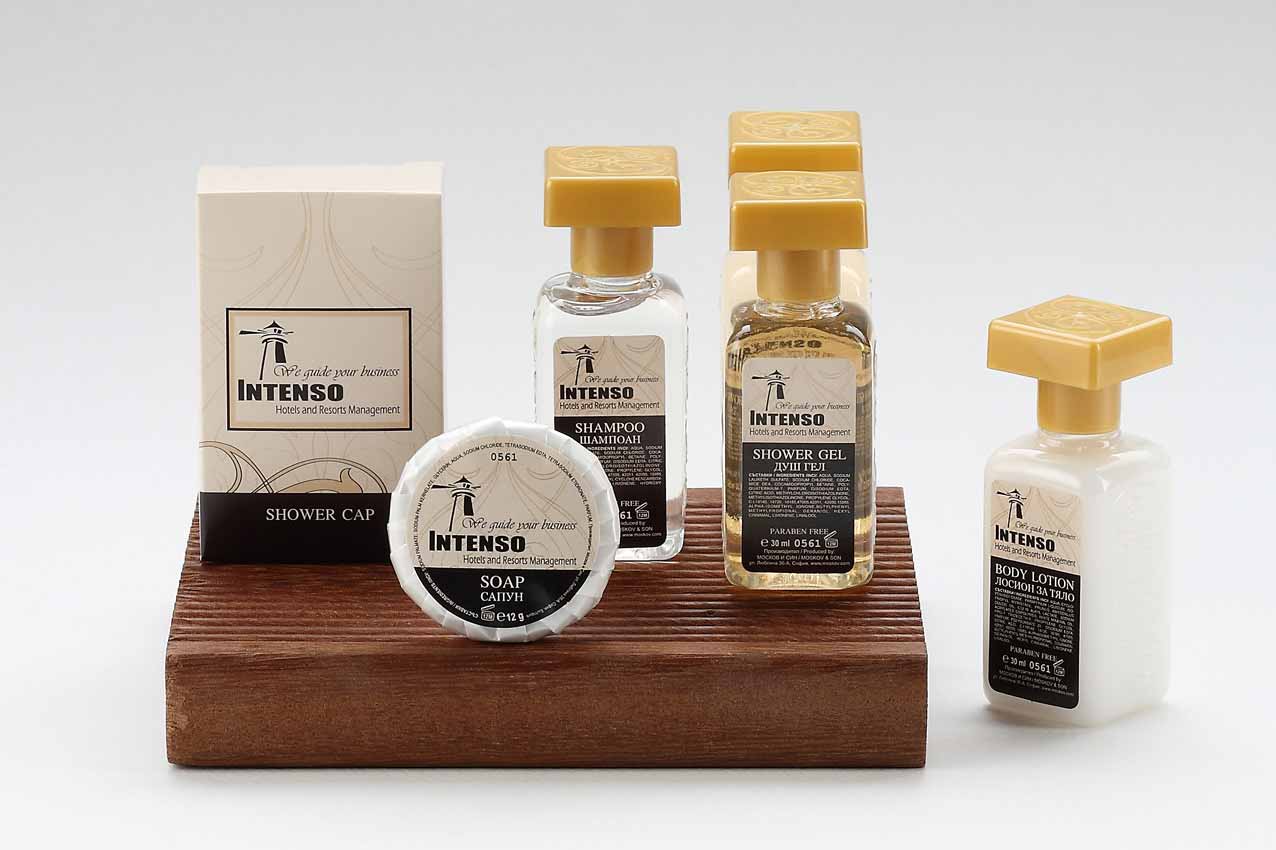 Intenso – Bulgaria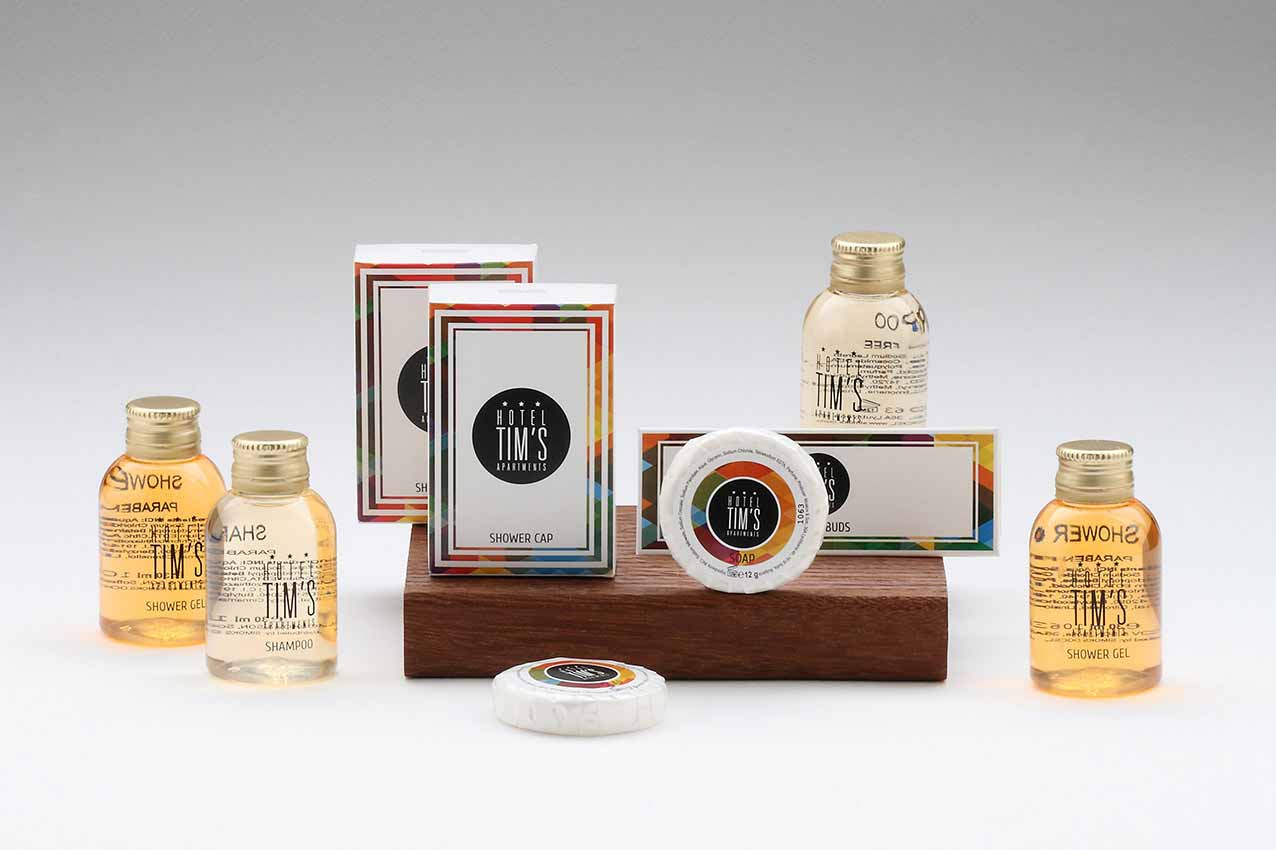 Tim's Hotel – Macedonia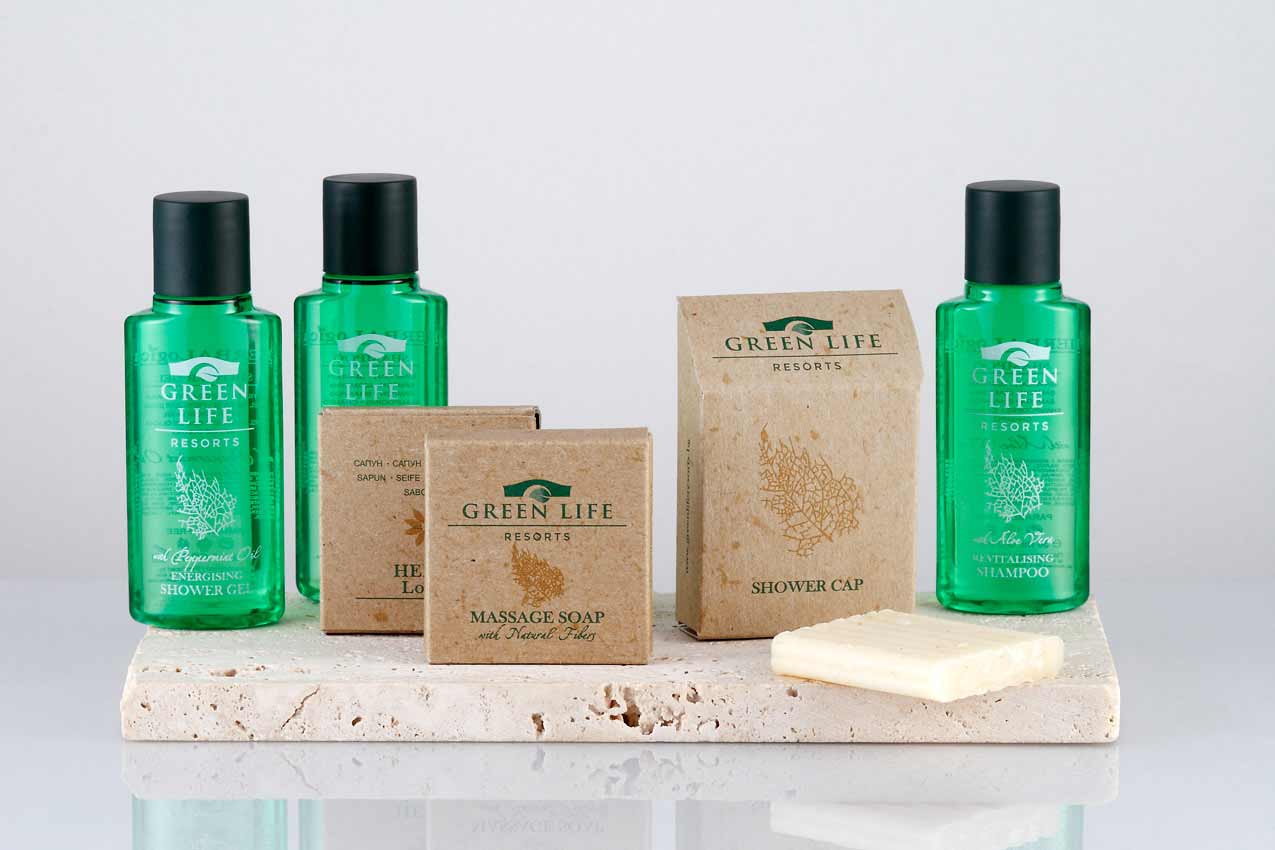 Green Life Resorts – Bulgaria
Hotel Cosmetics
Personalized Lines