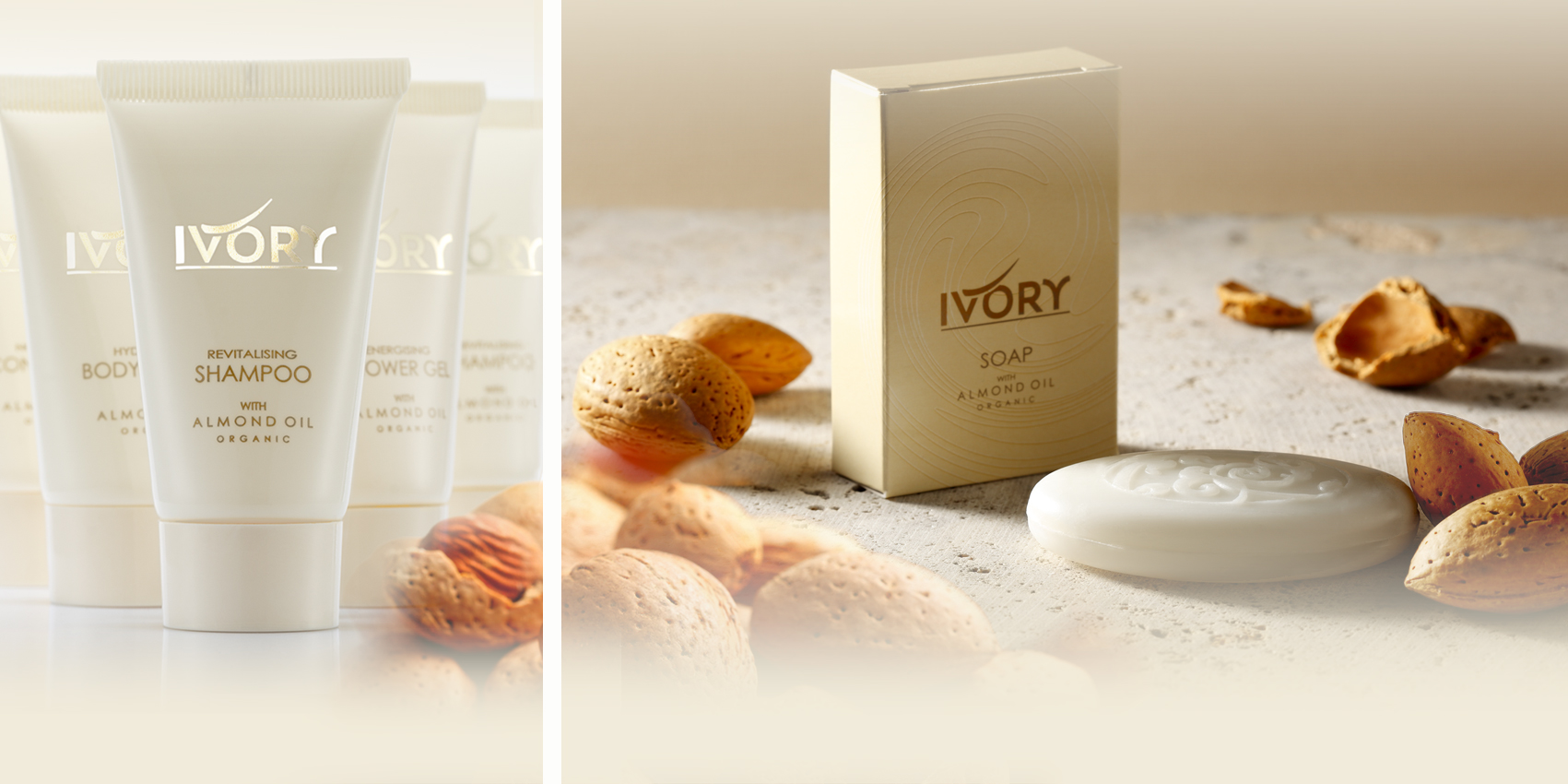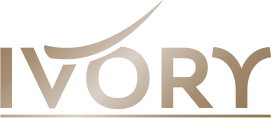 IVORY WITH ALMOND OIL ORGANIC* – KEY TO HEALTHY SKIN
The IVORY line is designed for hotels striving to keep one step ahead of the competition. With its exclusive design, exquisite perfume and carefully selected ingredients, the line will fascinate even the most sophisticated guest.
The line includes bath care products in elegant tubes in champagne with hot foil printing, scented with delicate fragrance of bergamot and grapefruit with fine floral touches and velvety savour of cashmere, sandalwood and musk. The cosmetic products contain 100% organic almond oil, rich in minerals, vitamins and antioxidants.
RANGE:

Bath care products in tubes 30ml
Revitalising shampoo
Invigorating shower gel
Nourishing hair conditioner
Hydrating body lotion
Soaps
100% vegetable base
Soap 15g pleat-wrapped with perforated label and pull tab for easy opening
Soap 25g in cardboard box
Sets
Dental set
Shaving set
Amenities
Shower cap
Vanity set (Cotton pads and Cotton swabs)
Amenity set (Face milk, Cotton pads, Cotton swabs, Emery board with cuticle pusher, Shower cap and optional Comb)
Sewing kit
Complementary products
Bamboo amenity tray  22/13cm
Gift box with optional contents
* Organic certified by ECOCERT GREENLIFE – -B.P. 47-32600 L'Isle Jourdain.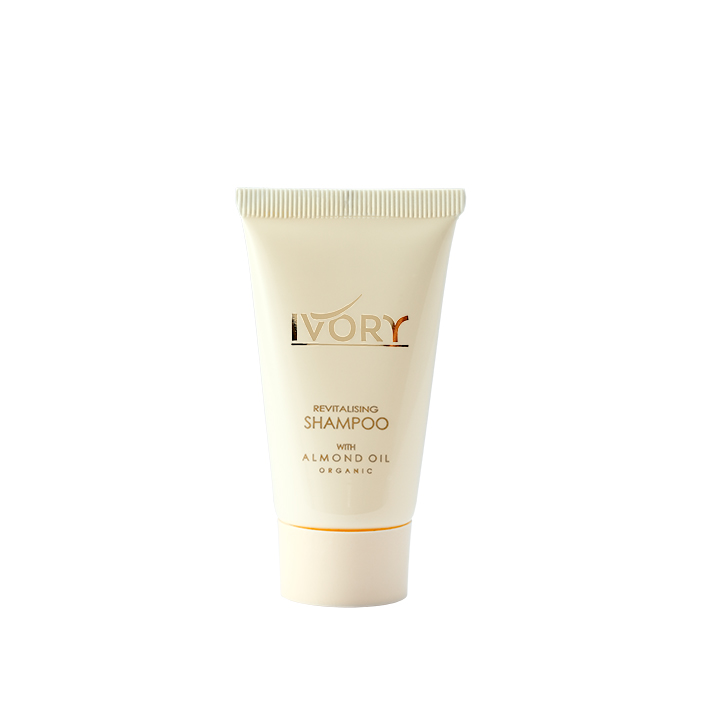 Revitalising Shampoo 30ml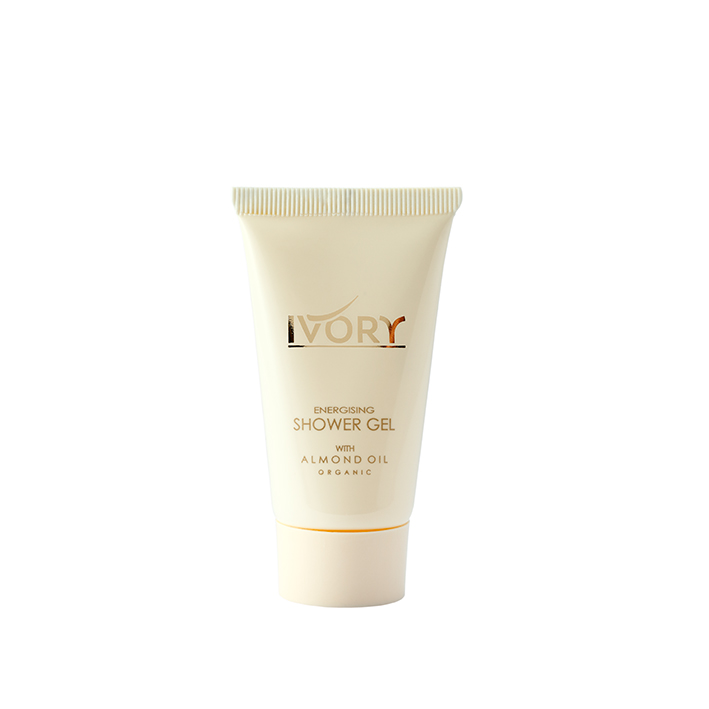 Energising Shower Gel 30ml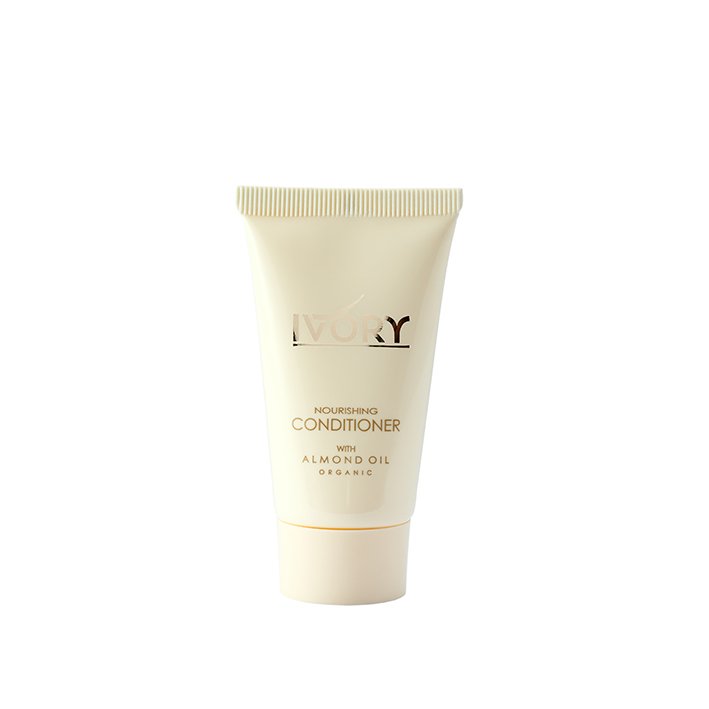 Nourishing Hair Conditioner 30ml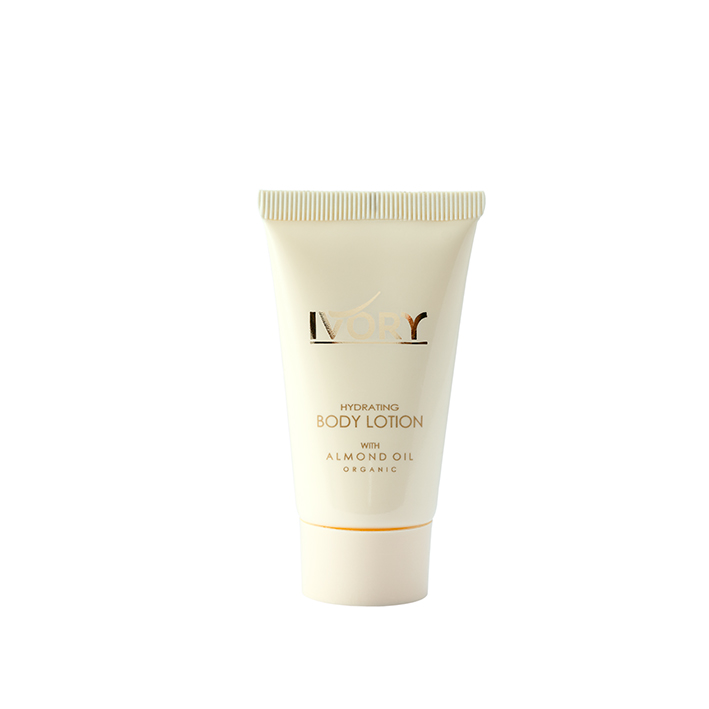 Hydrating Body Lotion 30ml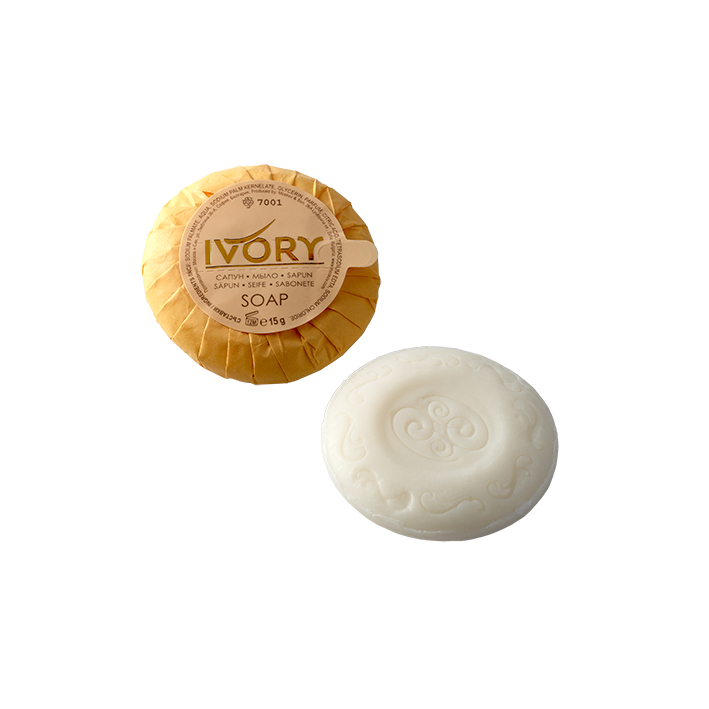 Vegetable Soap 15g With Tab For Easy Opening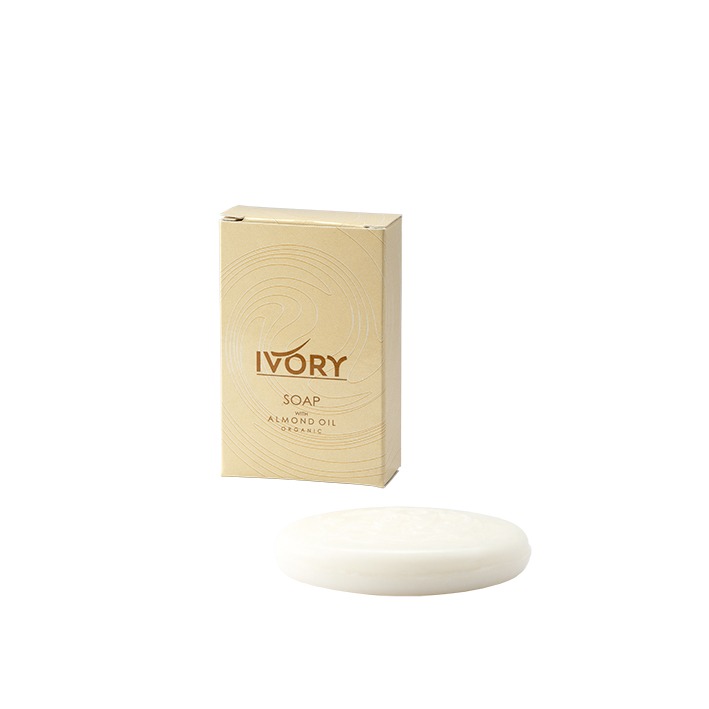 Vegetable Soap 25g With Almond Oil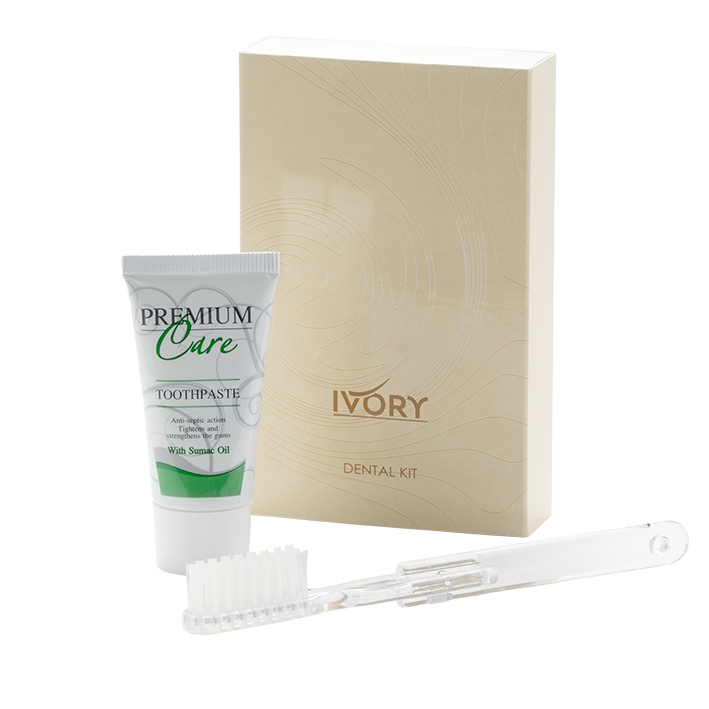 Dental Set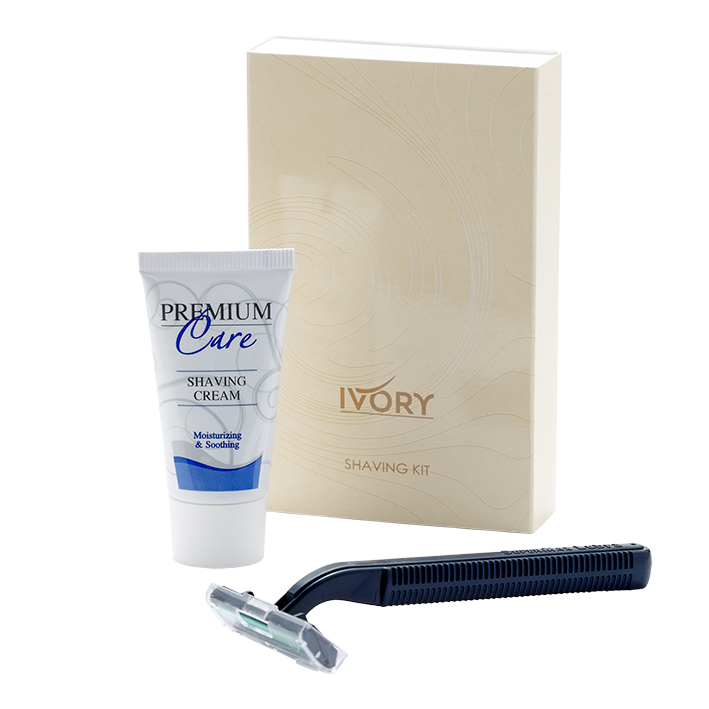 Shaving Set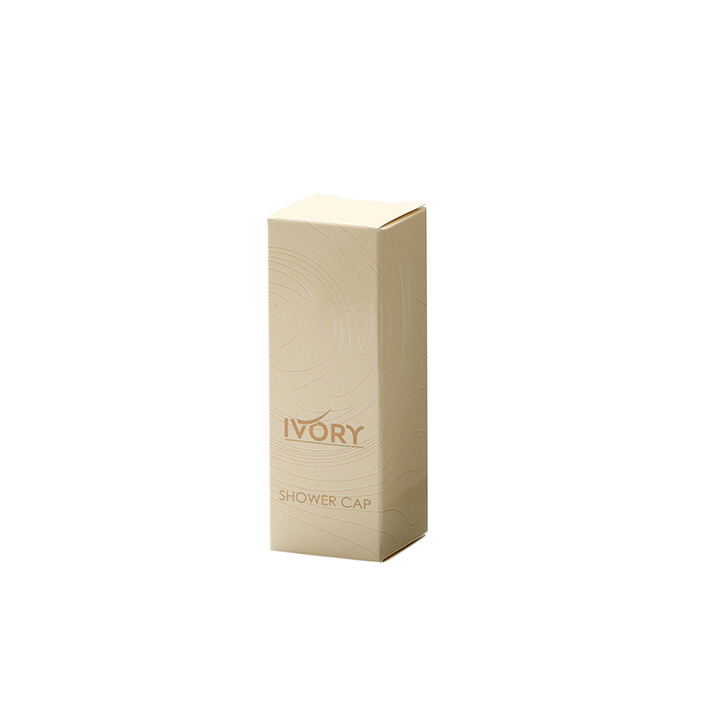 Shower Cap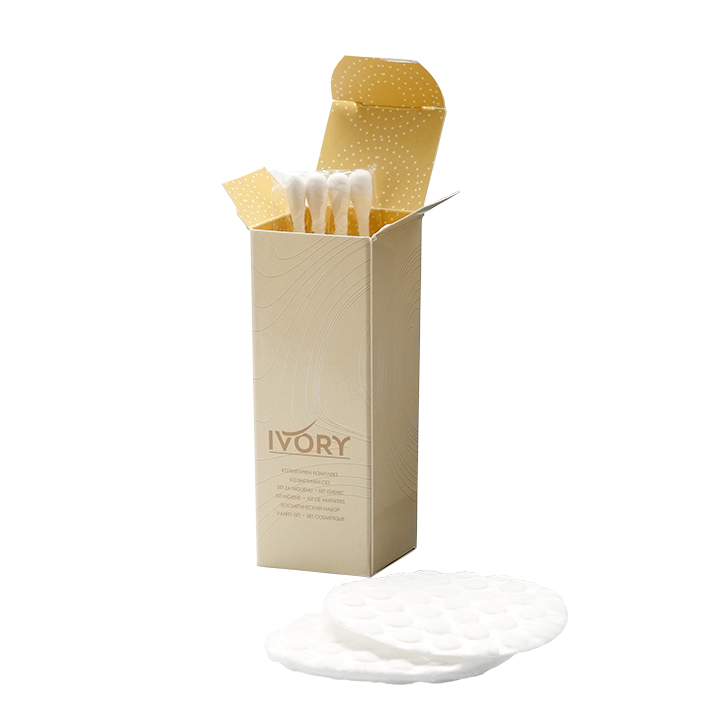 Vanity Set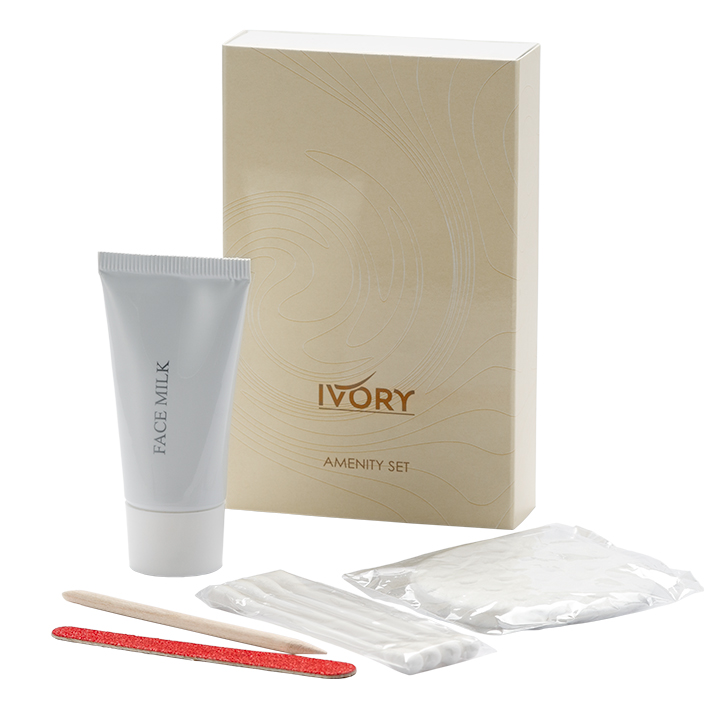 Amenity Set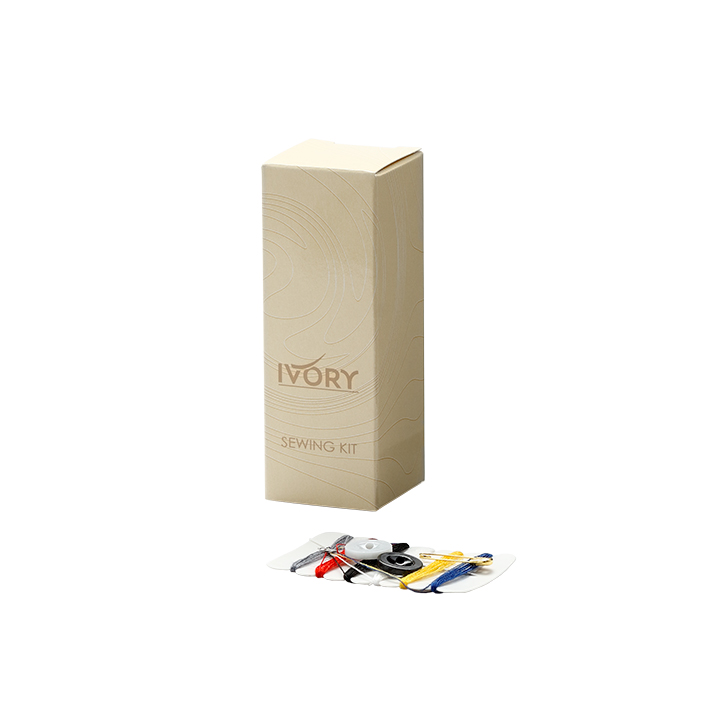 Sewing kit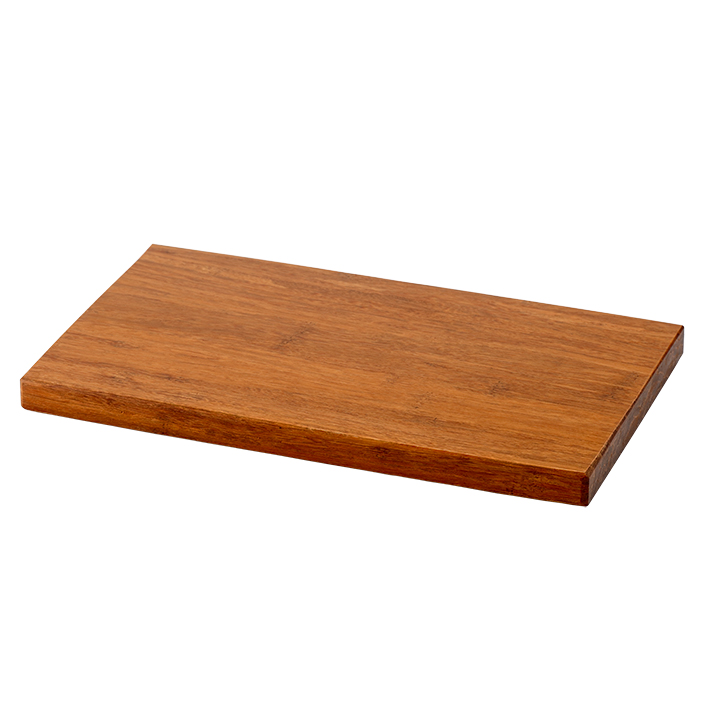 Bamboo Amenity Tray – 20/13,5 сm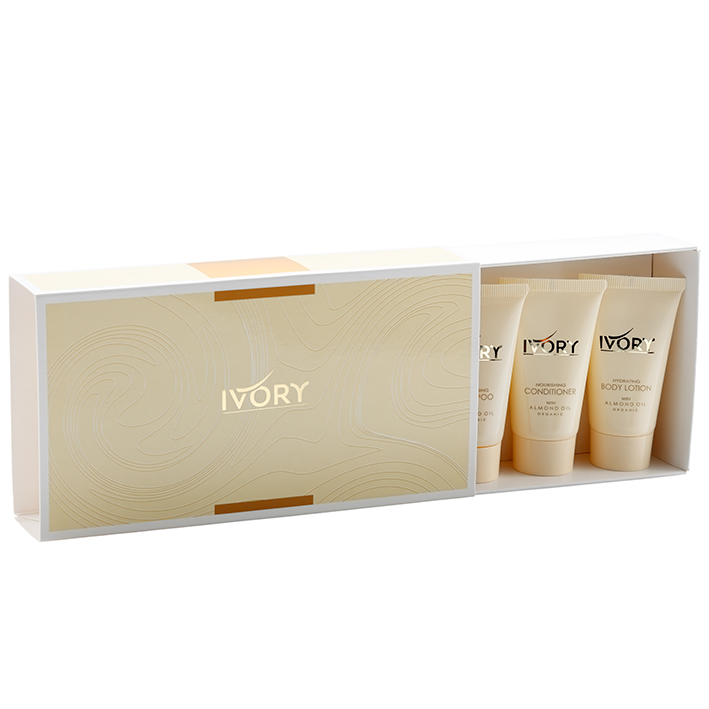 Gift Box